Scottish silver leads Somerset sale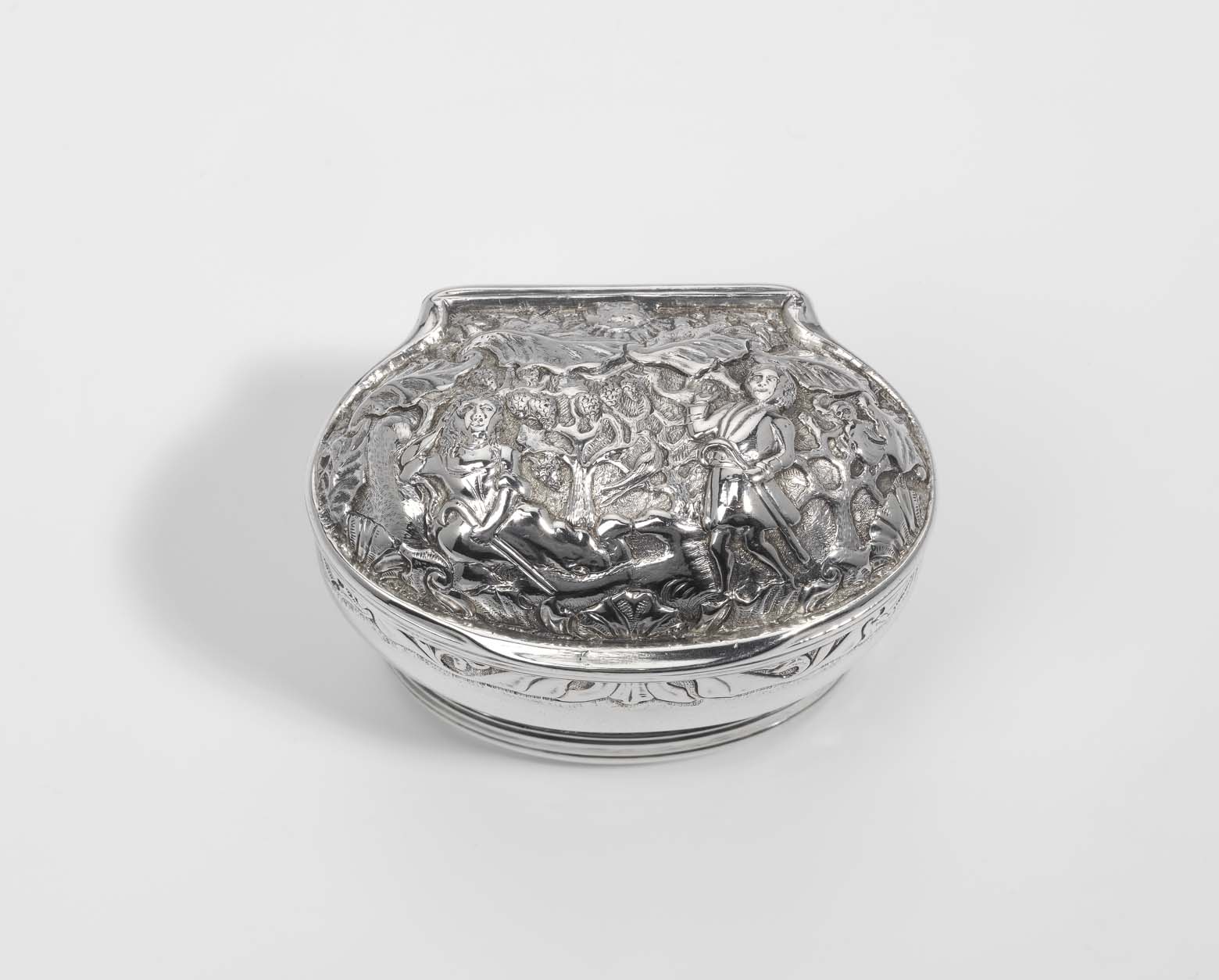 A Somerset auction house saw busy sales at its latest auction as nearly 700 lots of silver, vertu and snuff boxes going under the hammer, with the top lot a George II snuff mull making £9760.
Made by Hugh Ross of Tain in the Scottish Highlands in c.1750, the box measured 5.5cm high.
The sale's other highlights included:
£1830 paid for a simple but imposing lidded tankard by Matthew Lofthouse from 1717
£2800 for a pair of George II `Rococo` candlesticks by Ebenezer Coker (1750)
£2440 for a Belgian coffee pot, possibly Bruges, c.1740
Smaller items were also in demand, such as:
a novelty vinaigrette in the form of a walnut and barely an inch (2.5cm) long made £1460
a Scottish hardstone vinaigrette from c.1840-1850 was a little smaller still and made £2190
a Regency miniature, approximately the size of a postcard, depicting a seated lady admiring a lover's portrait as a black servant stands at her side, doubled hopes to make £700
a lot of three small ivory items, including a portrait of Louis XIV, made £1460.
A private collection of snuff boxes nearly all found buyers, with top prices paid for an Irish example by Benjamin Stokes of Dublin, which sold for £3,660. Elsewhere, an Irish freedom box from c.1766 also made £3,660; as did a Charles II counter box with around 24 counters.