Antiques Trade Talks – Charlotte Cadé of Selency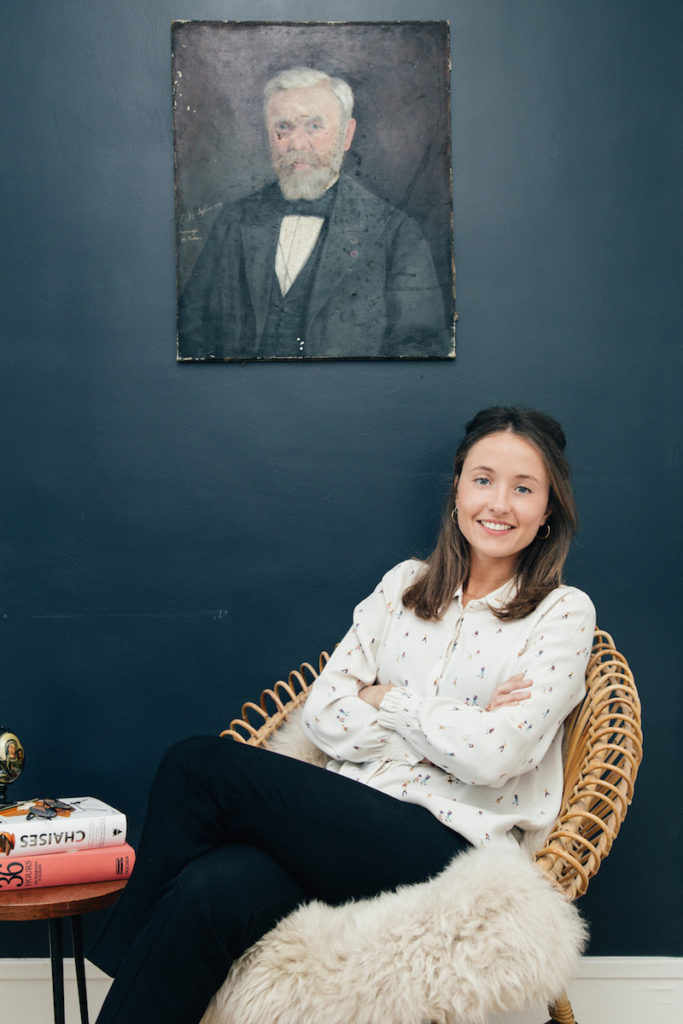 Founded by Charlotte Cadé and Maxime Brousse in 2014,
Selency
is a curated marketplace of antiques and secondhand treasures for the home. The pair of French entrepreneurs are now bringing the platform to the UK, so we caught up with Charlotte to get her take on the furniture and decorative objects that are currently in demand.
What areas/items are currently selling well?
We have more than 80,000 items on the website now, so the list is pretty endless—but some of our bestsellers are:
Scandinavian-style sideboards
Vintage glass demijohn jugs
Rattan armchairs
Togo sofas
Chairs by Marcel Breuer
What do you think are the current 'good investment' items – ones to watch?
Most of what we sell on Selency is a good investment as they're all rare, vintage pieces. But, if you really want to be sure, look for pieces from well-known, 20th century French designers (like Charlotte Perriand, Jean Prouvé, Alain Richard, Pierre Paulin..)
What antiques do you have at home?
As a design lover with a limited budget, I was forced to become an antique lover—antiques are so beautiful, and really less expensive than new items. Now 100% of my furniture at home is secondhand. Some of my favourite pieces include a 19th-century oil canvas, a vintage sofa, my marble tulip table by Eero Saarinen, and a very cosy velvet armchair.
What do you think will be the antiques of the future?
I think what I love about antiques is that you can find iconic designer pieces that are no longer sold new, and that makes them particularly rare and unique! In the future, you'll probably find an India Mahdavi armchair or a bold chair by Moustache in vintage flea markets because their design is timeless.
How is the industry changing and what will it look like in the future?
With the growth of the internet, antique dealers are finding their jobs completely transformed: now, people can shop for antiques on the web. That's a great opportunity for sellers and buyers. In the future I think antiques and and secondhand items will start to become the new global norm—it's only logical. Vintage items make people feel unique, as every item has a different look. It makes them feel smart, as they spend less money, and it makes them feel responsible since vintage furniture is more sustainable than new.
Tell us some trade secrets – what are your top tips for buying antiques?
Be patient and don't go with your heart set on a specific item. The charm of flea-markets is that you can discover unexpected treasures without restricting yourself. And in any case, if you regret your purchase, you can always re-sell it again on Selency to give it a new life!
What antiques/artworks would you buy if money were no object?
I would definitely buy a lady armchair by Marco Zanuso from the 1950s. I love its curves and its black chrome legs.
You're down to your last 50 quid – what antiques/art would you buy?
Probably sandstone dishes. I really love sandstone, and it's very cheap.
Where are your favourite antique hunting destinations?
The French are crazy about flea markets and antiques. The best spot to shop for them is definitely Les Puces de Saint-Ouen, the biggest flea market in Paris. There's so many different shops, this is the best the place to score a great deal.
What are some of the biggest mistakes that buyers make?
When it comes to antiques and flea markets, people tend to forget that the items are negotiable. If you really love something, don't hesitate to do a bit of bargaining: you will usually always reach a compromise with the seller. This is another thing we also let you do on Selency!
What is the appeal of antiques in modern interiors?
I think people are tired of mass-produced, standardised items in their interior. Antiques bring charm and character to modern interiors: people feel their furniture has a story, which makes them unique in return. And last but not least, I think people are becoming more and more ecologically-aware, which is a great argument in favour of buying secondhand.
Why should people buy antiques over new items?
Simply because antiques have a story to tell—and because everyone wants their home to be uniquely their own.