Polar book collection in North Yorkshire sale
A single-owner private library of polar exploration, travel and local history books, including many rare and important volumes, is to be auctioned in North Yorkshire early next year.
The important collection was put together by a late architect from the north-east of England, Roger Casson.
The library focuses on Polar exploration undertaken in the 19th and early 20th centuries. Of particular note are a good collection of works recounting the ill-fated final expedition made by Sir John Franklin in 1845 to find the North-West Passage, and the numerous search missions that followed the disappearance of his shipw and crew.
One of the most valuable lots in the sale is a limited edition of The Heart of the Antarctic, Being the Story of the British Antarctic Expedition 1907-1909 by Ernest H. Shackleton. Published by Heinemann in 1909, the two-volume set, which includes two panoramas and three folding maps, in one of only three hundred sets bound in vellum. Also included in the lot, which is offered with an estimate of £7,000-10,000, is the accompanying The Antarctic Book, Winter Quarters, 1907-1909, which contains sixteen signatures of the Shore Party from the famous expedition.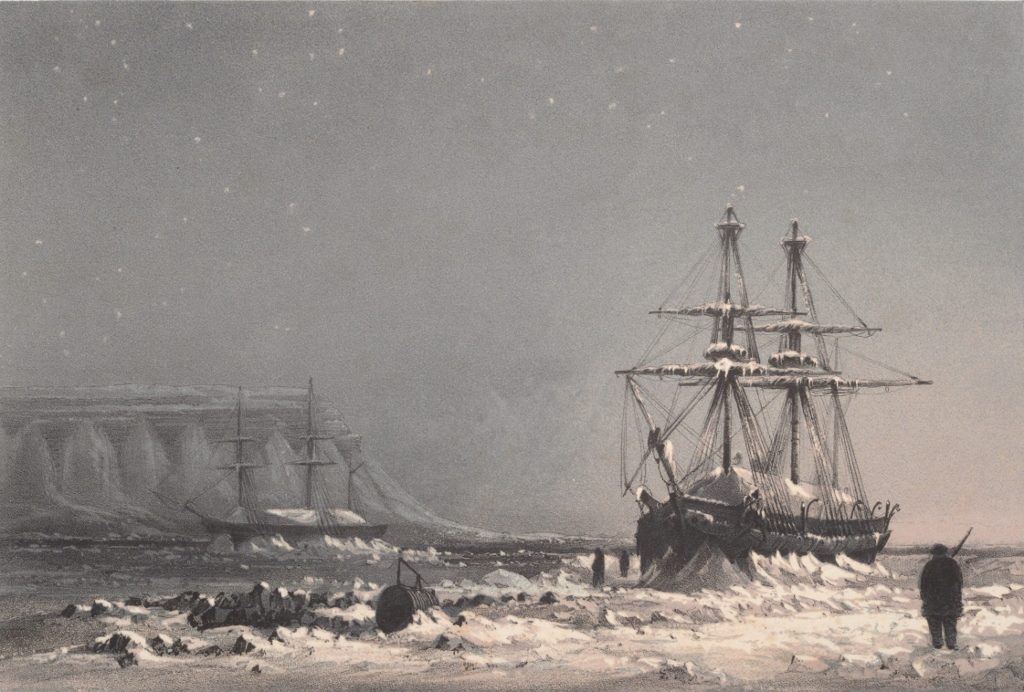 Other highlights include a copy of the three-volume The South Polar Times, published by Smith, Elder between 1907-1914, of which a numbered limited edition of 250 were produced, and in this case includes two of the very rare dust wrappers (Estimate: £4,000-8,000 plus b.p.). Also of note is a copy of James Murray and George Marston's Antarctic Days, Sketches of the homely side of Polar life by two of Shackleton's Men (Andrew Melrose, 1913). The limited deluxe edition is signed by Murray, Marston and Shackleton, and is being offered with an estimate of £3,000-5,000 (plus b.p.).
The sale, which takes place on January 10 at Tennants Auctioneers, will also include numerous books on other travel, including early voyages, and exploration of the Middle East, the history of the North East and architecture.