'Nan's' bell could make thousands in Derbyshire
An ancient bell, originally dug up in a Gloucestershire field and then used on a gran's dresser as an ornament could be worth thousands, according to a Derbyshire auction house.
Hansons Auctioneers said the bell is similar to the bell of St Patrick, which dates back to the 8th to 9th century AD, and has been exhibited in museums in Ireland.
The bell due to be sold, made of iron plate mixed with a copper alloy, is thought to date back even earlier to the 5th or 6th century AD. Hansons has given the bell an estimate of £2,000 to £3,000 in its Antiquities sale on November 26.
The owner of the bell, from Stratford on Avon, who wished to remain anonymous, said: "My father, who was born in 1904, dug up the bell in the early 1920s while working on his parents' farm, which is in north Gloucestershire and not far from Stratford.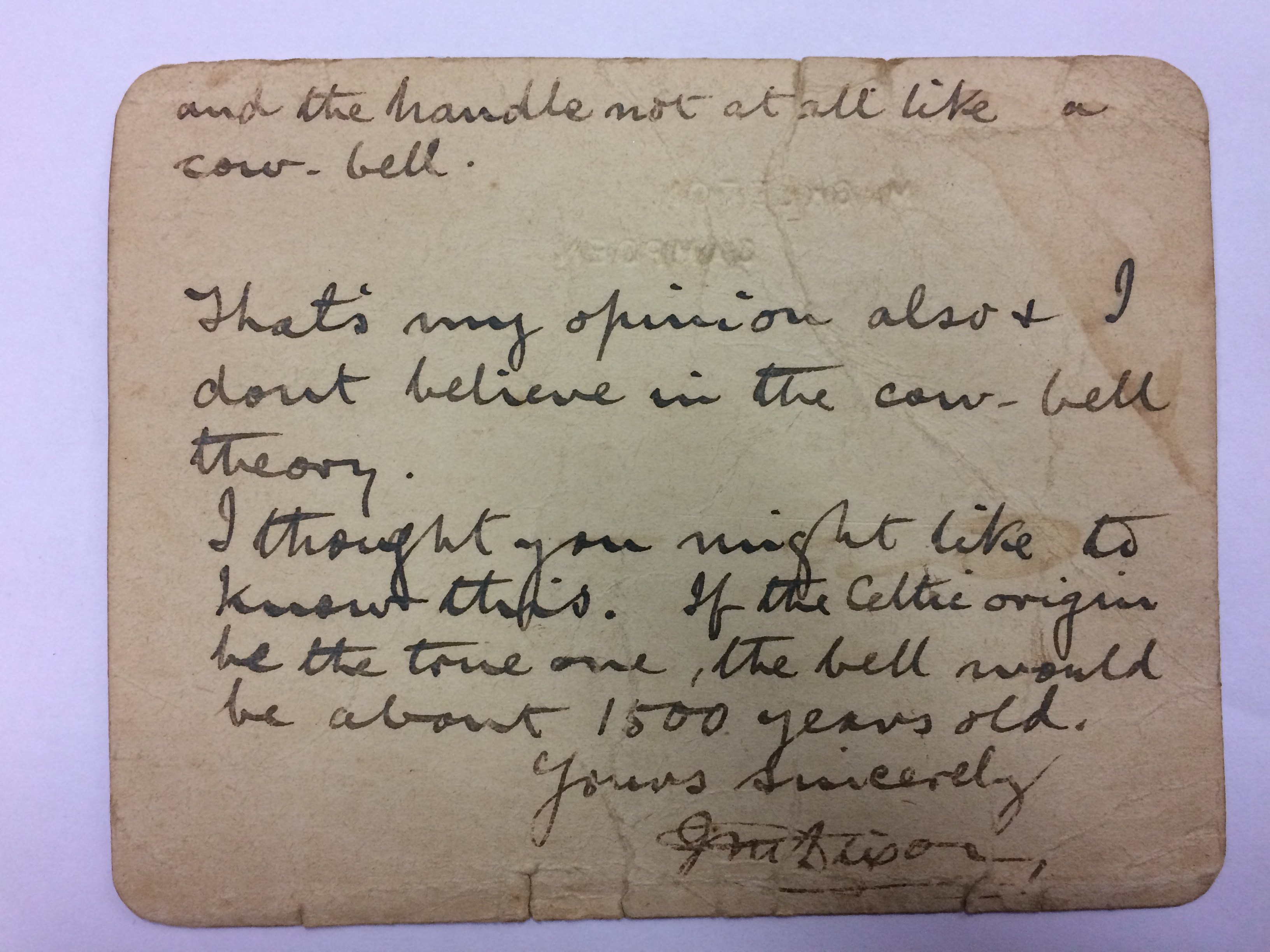 "Apparently, he was not too far from the old farmhouse, digging a hole to find drain pipes, when he found it. He gave it to his mother who washed all the mud off and said, 'Oh, it's a bell'. She displayed it on the dresser as an ornament and my grandparents did wonder if it was a cow bell."
However, that theory was dismissed by a Scottish antiquarian expert who studied a photo of the bell in 1924. In a note being sold with the bell, dated October 29, 1924, it's described as being of Celtic origin, about 1,500 years old with a handle 'not at all like a cow bell'.
"My parents inherited it and, from when I was a small child, I always remember it being on the dresser. Every now and then my mother would give it a polish with some Brasso.
"I inherited the bell and, to be honest, it's been kept in a box in the loft and in a cupboard in the garage."
James Brenchley, Head of Ancient Art, Antiquities and Classical Coins at Hansons, said: "It's thought the bell was in a large building, possibly a monastery of the time. It's wonderfully detailed work for the period.
"At a time when metal detectors didn't exist, this is an amazing find. It has been treasured for many years within the family."