Sparkling results for first silver sale of year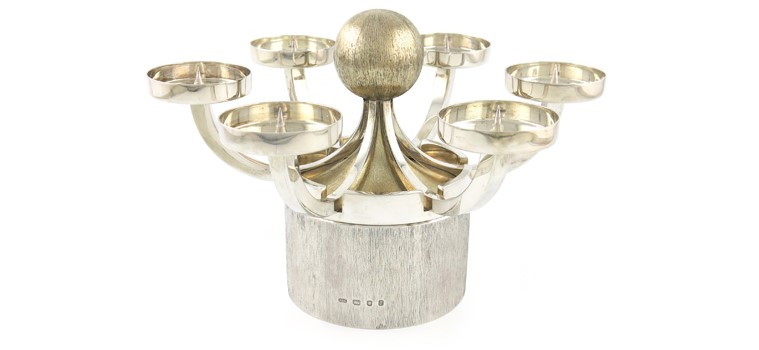 A Salisbury auctioneer's first silver sale of the year has started impressively with a total of over 399,000.
The sale featured the unique and mechanical KB Collection of Pencils, which contributed £132,000 to the final total and saw some fantastic and quirky lots going under the hammer.
The KB Collection was formed over a number of years and is one of the most comprehensive collections of its type to come onto the open market.
The sale comprised 464 lots and demonstrated the progression of pencils from the 1820s until the 1950s. The core of the collection was made up with novelty examples and, in particular, ones made by S. Mordan and Co, the inventor of the first mechanical propelling pencil in 1822. The majority were made in silver, but there were also gold, base metal, ivory, wood and enamel examples.
One highlight and top lot for both days of the sale was a French gold and enamel pencil, by Cartier, Paris. This pencil, in the form of a feather quill, caught the attention of buyers across the globe and sold for £9,000.
Other pencil highlights were a rare American novelty silver pencil, by Tiffany and Co, modelled as The Metropolitan Life Tower selling for £2,750 and a Mordan and Co. pencil modelled as a suitcase, circa 1880, selling for £1,750.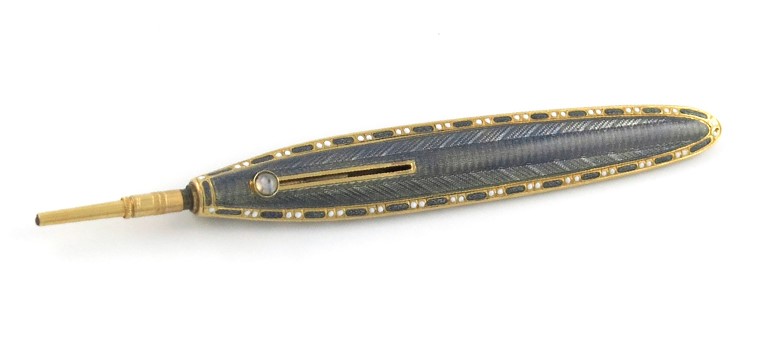 Day two of the sale showcased the main silver and objects of vertu, which included a modern parcel-gilt silver centre-piece, by Christopher Lawrence, selling for £4,500. Elsewhere, Patrick Mavros items attracted keen interest both online, on the telephones and in the room, with a dung beetle achieving £875, a hippo £750 and the intricate model of a tortoise in its shell selling for £1,200.
The sale concluded with a total of over £399,000