Exceptional medal collection leads Somerset sale
An exceptional medal groups looks likely to be the star lot in Somerset auctioneers Lawrences' forthcoming sale of Militaria and Collectors' items on May 16 and 17
The twelve medals of Vice Admiral Sir Humphrey Walwyn, KCSI, KCMG, CB, DSO (1879-1957) include:
the Knight Commander Star of India
the Knight Commander Order of St Michael & St George
the Companion of the Order of the Bath
the George V Distinguished Service Order
a selection of other notable awards commemorating an illustrious career in the navy spanning the Second Boer War, the Great War and the Second World War.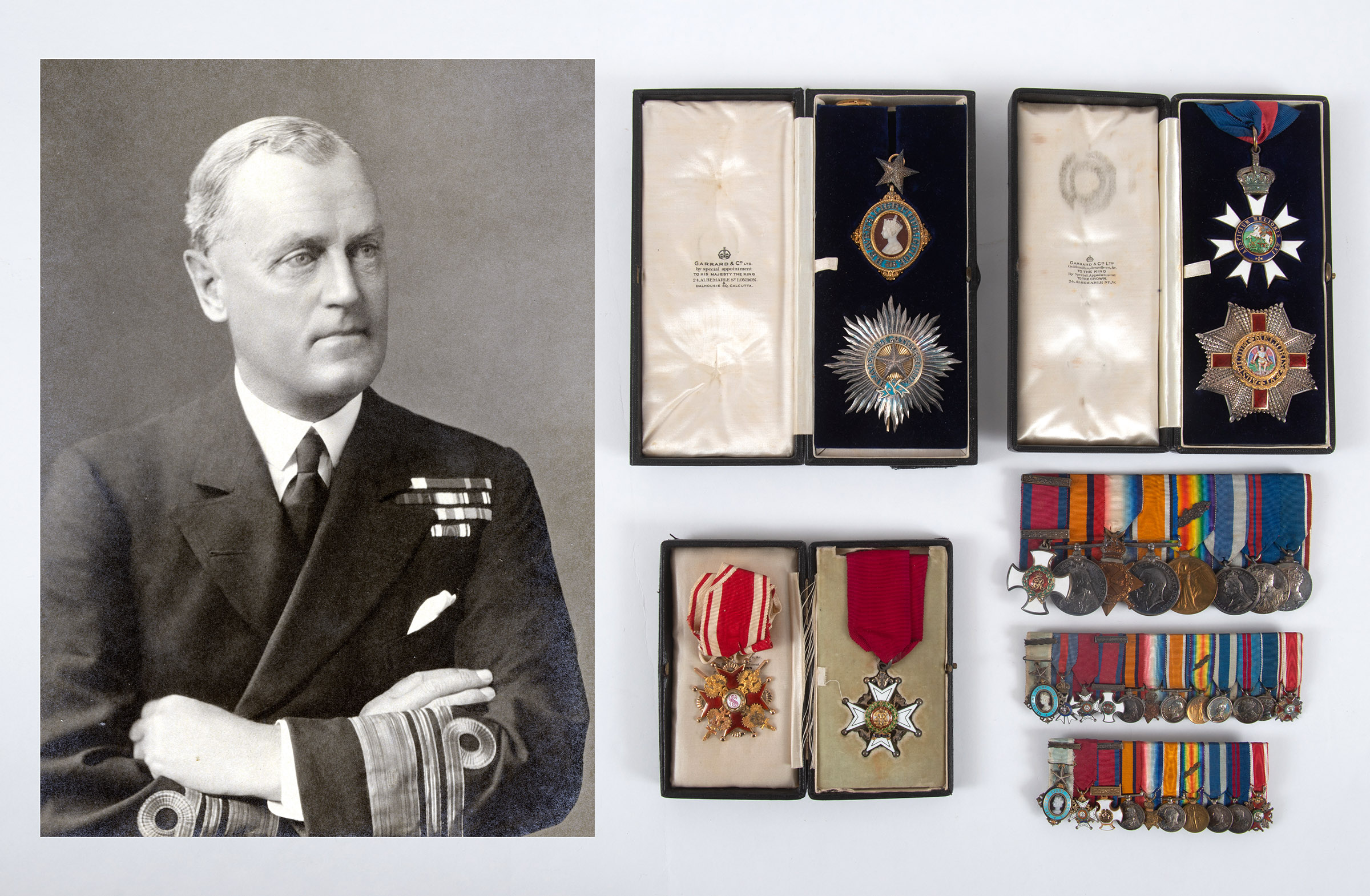 Walwyn's career began in 1893 at Dartmouth when he was just fourteen and he had soon received the Queen's South Africa medal aboard HMS Beagle. He served on HMS Warspite at Jutland and was promoted to Captain in 1916 before taking command of HMS Queen Elizabeth and HMS Valiant. By 1928, Walwyn was Rear Admiral and promoted to Rear Admiral within four years of that.
He was invited out of retirement to be Governor of Newfoundland in 1936 and was crucial in motivating Newfoundlanders to participate in the war effort in the early 1940s.
He retired for the second time in 1946 and settled contentedly in Maiden Newton near Dorchester for the last eleven years of his life.
"These medals are a fascinating tribute to a lifetime of distinguished service," comments Matthew Denney at Lawrences. "Collectors are attracted to medals awarded to those who offered long service in many arenas of war and Walwyn's medals reflect a span of over fifty years. We are anticipating keen interest in such a good group."
The estimate for the collection is £25,000-30,000 .
The sale comprises some 1200 lots ranging from dolls and daggers to toy cars and taxidermy.