Work of Suffolk artists in Sworders Sale
The works of two Suffolk artists will be sold at East Anglian auction house Sworders in Stansted Mountfitchet next month, with the proceeds from the sale going to support the local artistic community.
The pictures and sculptures of Fred Dubery (1926 to 2011) and Joanne Brogden (1929 to 2013), both inspirational teachers and artists, left a cash bequest and the contents of their studios for the benefit of the East Anglian Art Fund.
The studio sale of over 500 original works by the Suffolk artists will form part of the auction house's sale of Modern British and 20th Century Art.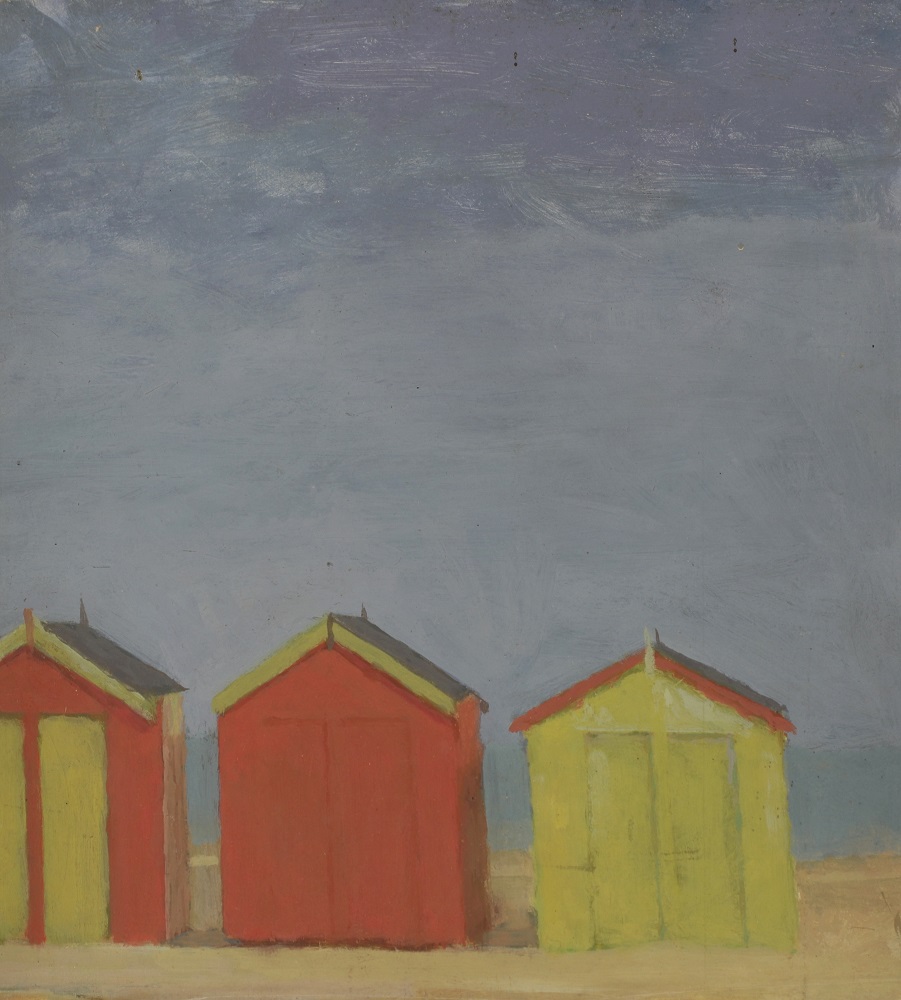 Dubery, who trained at Croydon School of Art from 1949-50 and then at the Royal College of Art, was lifelong member of the New English Art Club from 1956. In addition to painting he loved to teach. He was professor of Perspective at the Royal Academy Schools and part-time lecturer at the Royal College of Art until 1989.
It was while tutoring at Walthamstow School of Art in 1963 that Dubery met Joanne Brogden, a fashion designer who had trained under Christian Dior. They married five years later and later settled in Suffolk at Buxhall Lodge at Great Finborough, near Stowmarket.
Joanne would became an early force in the development of formal education surrounding fashion design and later the Professor of Fashion at the Royal College of Art. She retired from the RCA in 1999 to focus on her figurative sculpture.
It was the couple's wish that, after they died, the works in their studio should be exhibited and sold for the benefit of the East Anglian Art Fund, which as a result has already started distributing Dubery-Brogden Scholarships for students studying Fine Art, Illustration, Fashion Design & Textiles at Norwich University of the Arts
Much of the work in the sale is by Fred Dubery: an array of colourful oil on board and canvas still lives, quiet domestic interiors, portraits and the landscapes and landmarks of the UK, France and Italy. Although many works are unsigned and unframed, each bears a studio sale stamp providing a full provenance for these works.
Many will be offered in affordable group lots of three or four pictures with estimates of between £100-500. Others such as a view of Southwold Huts (estimate £300-500) and Pegging the Washing (estimate £300-500) will be sold as single works. Both were among the pictures chosen for illustration in Two Lives in Colour, a book published early this year alongside an exhibition at Norwich University of the Arts' East Gallery and follow-up shows in London and Holt Festival.
Joanne's sculptures in bronze, bronze resin and plaster depict the poultry which she so enjoyed in the garden at Buxhall Lodge, the female form and portraits of members of her circle. Among the lots in the sale is a bronze resin bust of fashion designer Murray Arbeid that also carries an estimate of £300-500.
The sale takes place on October 22.