Artefacts from Far East show Promise in Surrey
Various items of art and artefacts from the Far East will feature in a Surrey auction house's next sale in November.
Ewbank's of Surrey will be offering items including incense burners and a historic scroll case.
The engraved, cylindrical scroll case is an object highlighting Britain's interests across Bengal, when the British Empire was in place during the 19th century.
The scroll was presented to Sir Francis Stanley Jackson, Governor of Bengal in around 1927, and recalls his appointment to his post and his award of the Knight Grand Commander (GCIE). This was the highest of the three orders of chivalry, the Most Eminent Order of the Indian Empire, founded by Queen Victoria. The case has been valued at between £500 and £1,000 by the experts at Ewbank's.
It is not politics, however, that make Jackson a figure of note for many, but his sporting prowess on the cricket field. He was also in the Ashes Test at Trent Bridge in 1899, where he played alongside luminaries including K.S. Ranjitsinhji, W.G.Grace, C.B.Fry, Tom Hayward and Wilfred Rhodes,.
A number of objects in the auction, including incense burners, carry an Emperor's name, or were manufactured during the years of Imperial power in China, and there is strength in the collectors' market for items carrying the names of both the Manchu and Ming emperors, according to Ewbank's Asian art specialist James Hammond.
An incense burner, bearing the six-character mark of the Ming Emperor, Xuande, who reigned 1426-1435, is notable for both its austerity and for its good taste. It has a pre-sale guide price of between £500 and £1,000, and it may once have graced the studio of a Confucian scholar, according to Hammond.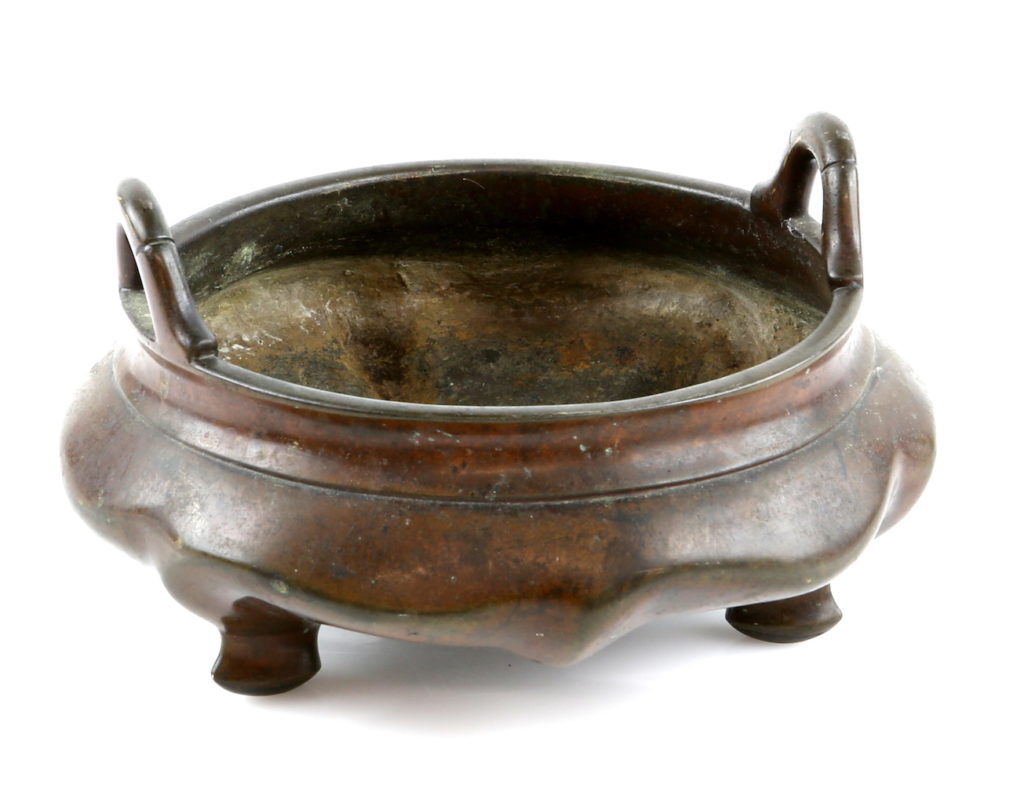 Elsewhere in the sale, an elegant pair of cloisonné enamel incense burners is on sale with an estimate of between £1,500 and £2,500. Boasting a multitude of different coloured enamels, the pair would have had an important place on a Mandarin or scholar's desk.
There are a number of export porcelain pieces in the auction, which China was justifiably famous for. However, the examples in this sale, reflect China's trade links with the Persian, rather than with the European, world.
A number of Canton famille rose porcelains, carrying various estimates, are in the sale on November 7. All carry Persian inscriptions which confirm trade links to the Qajar Market of Nasr al-din Shah Qajar who reigned 1848-1896, and of his son, Prince Masoud Mirza Yamin al-Dawla Zill al-Sultan.
The Silk Road was the key to creating these markets for Asian works of art way beyond Asia's borders; meaning goods were widespread throughout different countries and culture. For example, an Indian Buddhist sculpture was found in a Viking burial site in Helgo, Sweden.