Paul Nash poster drives demand
A rare and striking 1930s tourism poster for the age of the motor car by Paul Nash could sell for up to £800 in a Somerset saleroom.
Exemplifying the influential artist's work, it features one of the most recognisable landmarks on the Jurassic Coast, Kimmeridge Folly in Dorset.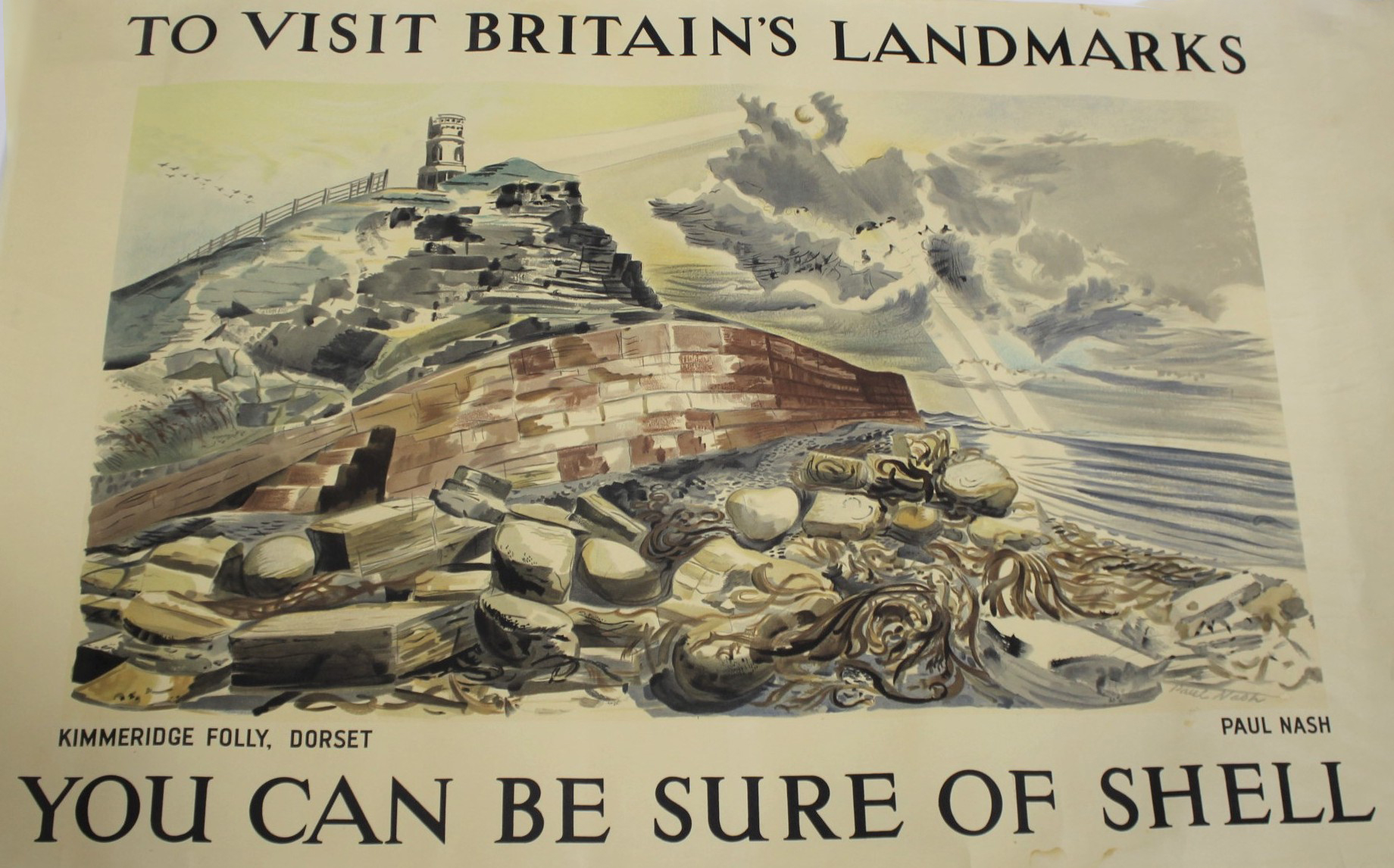 Designed in 1937, the poster was produced for the famous 'You can be sure of Shell' series of advertising posters, promoting various British landmarks.
Printed by the firm of Waterlow, it depicts  a view of Kimmeridge Folly (or Clavell Tower as it is also known) in the Isle of Purbeck in Dorset. A copy of this poster is also held in the V&A museum.
Lawrences Auctioneer Simon Jones said, 'This is a rare poster to appear in auction, and it is sure to appeal to a variety of collectors. It exemplifies the best of Nash's work."
The 76 x 114cm poster will go under the hammer on April 23.