John Duncan Fergusson watercolours in sale
Two rare watercolours by the Scottish Colourist John Duncan Fergusson (1874-1961) will form highlights for the three-day 30th Anniversary Auction at Ewbank's auction house in Surrey on March 18-20.
The paintings – originally from the artist's sketchbook – will appear in the Fine Art section on day two, March 19, each with an estimate of £2,000 to £3,000.
The first is a still-life of flowers and is inscribed with artist's notes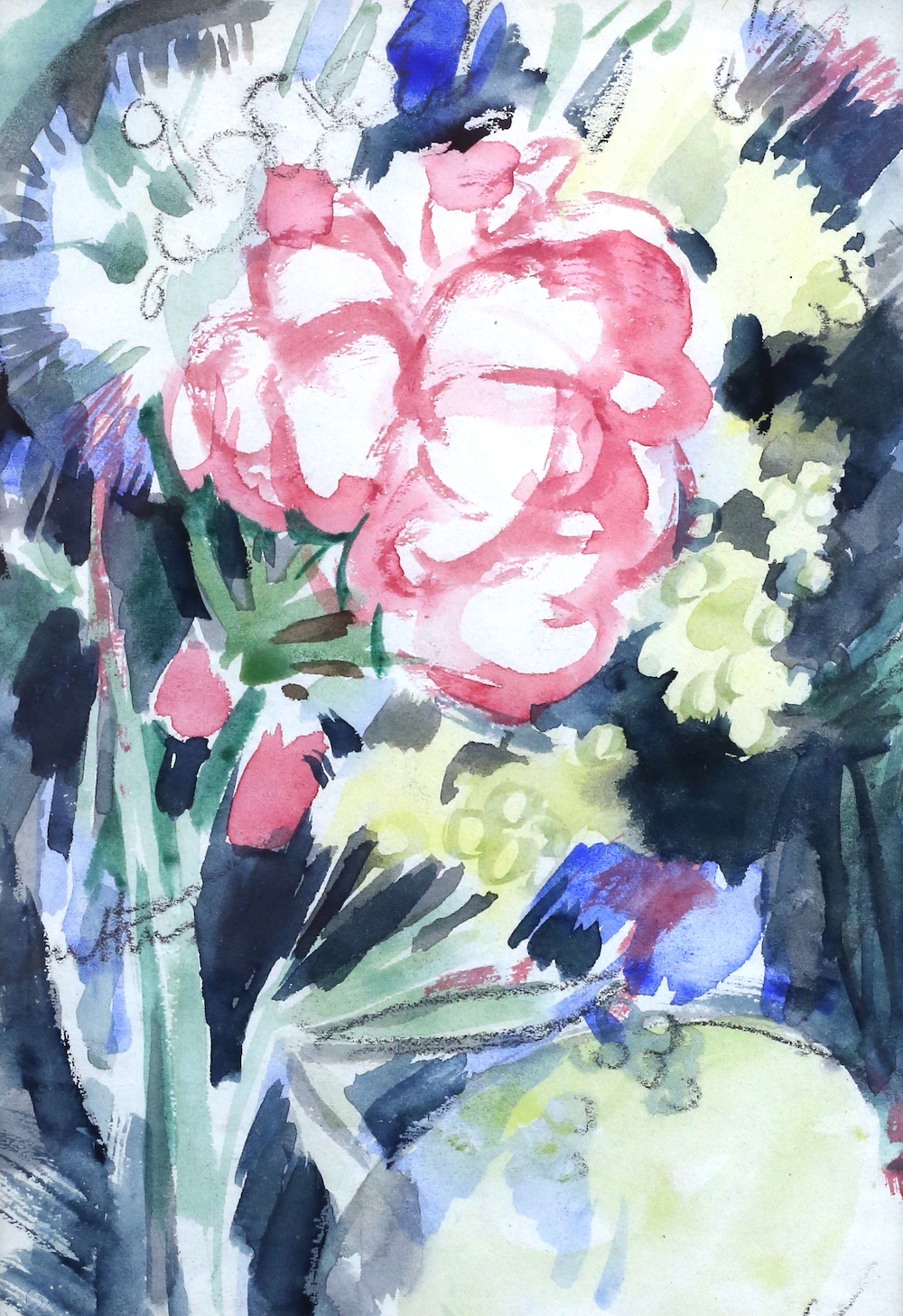 The second, a typical Fauvist composition by Fergusson, is of a Riviera scene, entitled Antibes and dating to 1925, showing three figures walking along a promenade amid lush foliage and under an azure sky.
John Duncan Fergusson was a regular visitor to the South of France, and the picture was painted just two years after he enjoyed his first solo show, in London. Both pictures measure 16 x 11in and are mounted and framed, and both previously sold at Sotheby's Scottish Sale on February 5, 1991, as two of six watercolours apparently from the same sketch book.
The Scottish Colourists are a small but highly sought-after school of four Edinburgh artists – Samuel Peploe (1871-1935), Francis Cadell (1883-1937) and Leslie Hunter (1877-1931) being the others – who first exhibited together in Paris in 1924.
Heavily influenced by Impressionism and Fauvism, their landscapes, interiors, still lifes and café society scenes explored original use of colour, light and movement. The auction record for Fergusson is over £500,000, while for Peploe it is over £800,000.