Decades of classic motorcycles in Dorset sale
Charterhouse Auctioneers in Sherborne are gearing up for their largest classic and vintage motorcycle auction next month, with examples of machines from across different decades.
The earliest motorcycle in the auction comes from a Cornish deceased estate. A 1911 Bradbury de-luxe motorcycle, complete with a wicker sidecar, has spent the past few years tucked away in a Cornish barn. Now needing some re-commissioning it is estimated at £5,000-7,000.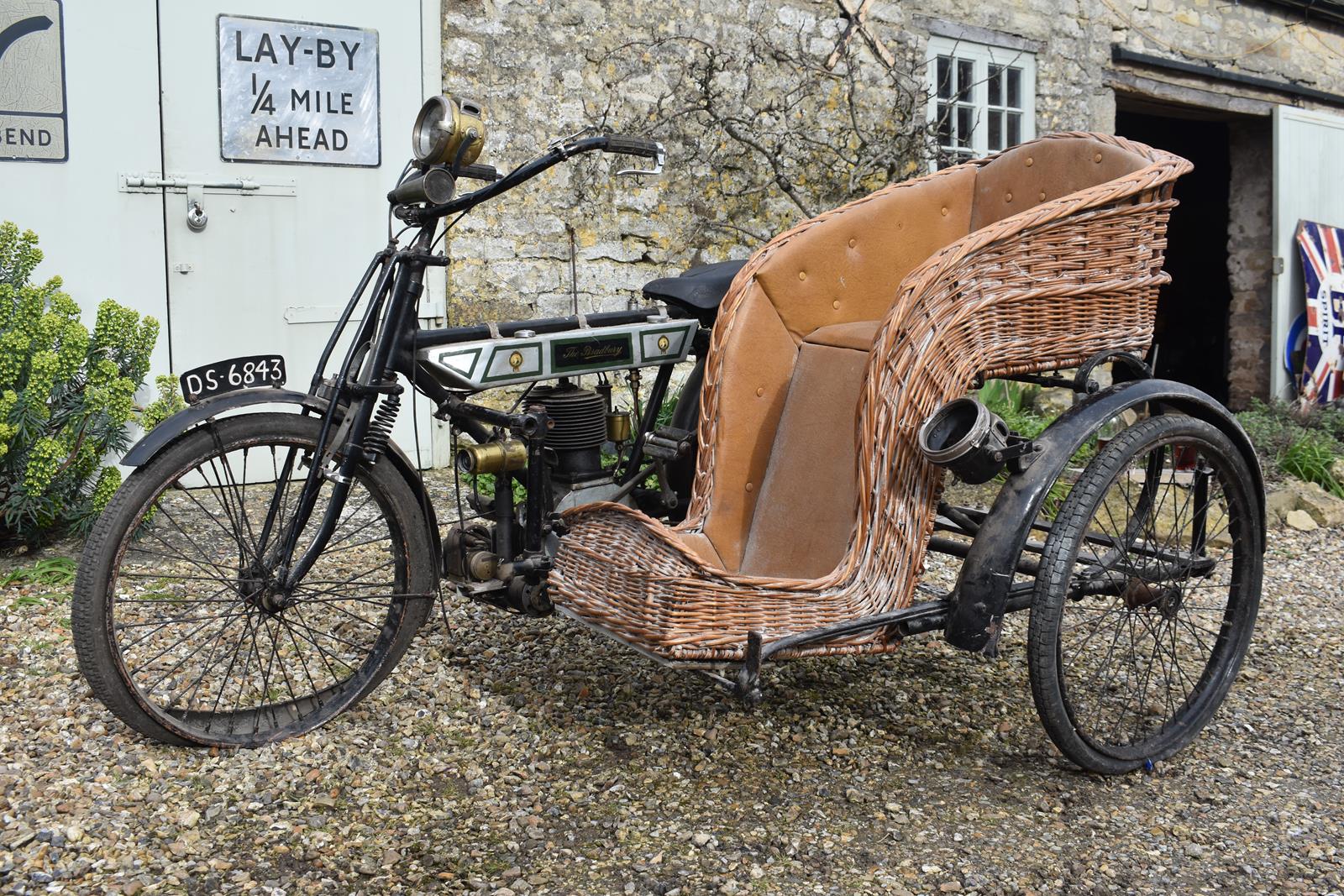 From the 1920s there is an Indian motorcycle dating to 1922 with a 1928 Indian Scout engine. This motorcycle doesn't have a front brake, the rear brake operates from the right side and it is valued at £20,000-22,000.
Norton is perhaps one of the most revered brands of British motorcycles and the auction will feature six examples, with the earliest from 1930. A Norton Model 18, with its iconic silver and black petrol tank, is an older restoration to correct specification and is estimated at £18,000-20,000.
While much of the 1940s motorcycle production was put over to the war effort, the sale features one model from the era, a 1948 Vincent Rapide. This bike was changed a couple of decades ago into an Egli-Vincent replica. Fritz Egli was a Swiss racer who also tuned motorcycles and made specialist frames. Today they are sought after and this is estimated at £35,000-40,000.
The 1950s and 1960s are synonymous with Mods and Rockers, and Charterhouse has a selection of their favourite machines. From 1959 there is a beautifully restored Triumph T120 Bonneville at £14,000-16,000 and from 1967 a Lambretta LX150 for £4,000-5,000.
The 1970s saw the start of the rise of Japanese motorcycles, and the sale includes a 1974 Kawasaki Z1A, which took on the likes of Triumph and Norton during the era. It has an estimate of £12,000-14,000.
From the 1980s there is a rare 1984 Suzuki RGB 500 Mk 9. The last in the range of RG500 race bike, the likes of which were raced by legendary Barry Sheene, this is only one of 25 made and estimated at £30,000-35,000.
From the last decade of the 20th century, there is a 1997 Honda Dream 50, producing 6hp at 10,500rpm. Made by Honda to commemorate the CR110 GP race bikes they were produced as collectors' items. New and unused, this is valued at £5,000-6,000.
Into the 21st century, and the most recent motorcycle in the auction is a 2017 Triton 650. A Triton is a combination of a Triumph and a BSA. Having been ridden just once since completion this special is estimated at £15,000-17,000.
"With current COVID-19 restrictions and to keep our staff, clients and to protect the NHS we are still having a live auction, albeit behind closed doors." Commented auctioneer Richard Bromell. "Having conducted all auctions online as well as in our salerooms for the past 15 years we have everything in place and it seems a logical move to hold this specialist motorcycle auction just online. However, for those with no internet access or who have other commitments, we will also be able to carry out telephone and absentee commission bidding."
There are 80 motorcycles in this Charterhouse specialist auction taking place on May 6, valued from £200 to £60,000.