Arthur Swallow launches Instagram fair
Leading fairs organisers Arthur Swallow Fairs is to hold its first Decorative Home & Salvage Show of the year online, with an event hosted on its Instagram profile @asfairs on Saturday May 9.
The event organiser said the virtual event is part of its continued effort to support the antique, vintage and salvage trade throughout the COVID-19 pandemic and associated lockdown measures which have halted their calendar of fairs for the year.
The Instagram show will replace the scheduled event that was due to take place at Ripley Castle near Harrogate in Yorkshire over the weekend of May 8 to 10.
The online fair will start at 9.30am with an Instagram Live Launch hosted by antique dealer and Salvage Hunters presenter Drew Pritchard and Arthur Swallow Fairs' PR person, writer and stylist Alice Roberton. The launch will showcase approximately 40 dealers who have booked in to exhibit at AS Fairs' Decorative Home & Salvage Shows this year.
Alice commented, "We're really excited about this online development at a time when the trading landscape was looking very bleak for fairs and the trade. The trade and public will always want the pleasure of walking among antiques, getting close to and touching stock and meeting dealers face-to-face but this is the next best thing and, if the current buzz is anything to go by, we anticipate a fantastic day for buyers and dealers alike."
She continued, "Selling online, Instagram in particular, has truly come into its own during these challenging times and we would encourage any dealer, large or small, to set themselves up on Instagram as a priority – it's free! Visibility and presence is everything right now, let's work together to keep the trade alive!"
Taking inspiration from a real fair, the Instagram event will provide a platform where visitors can browse and buy directly from a range of dealers. The virtual door will open at 10am with a post for each dealer including a bio, selection of photos and an invitation for the visitor to click-through to the dealer's profile. Each dealer will also feature in @asfairs stories.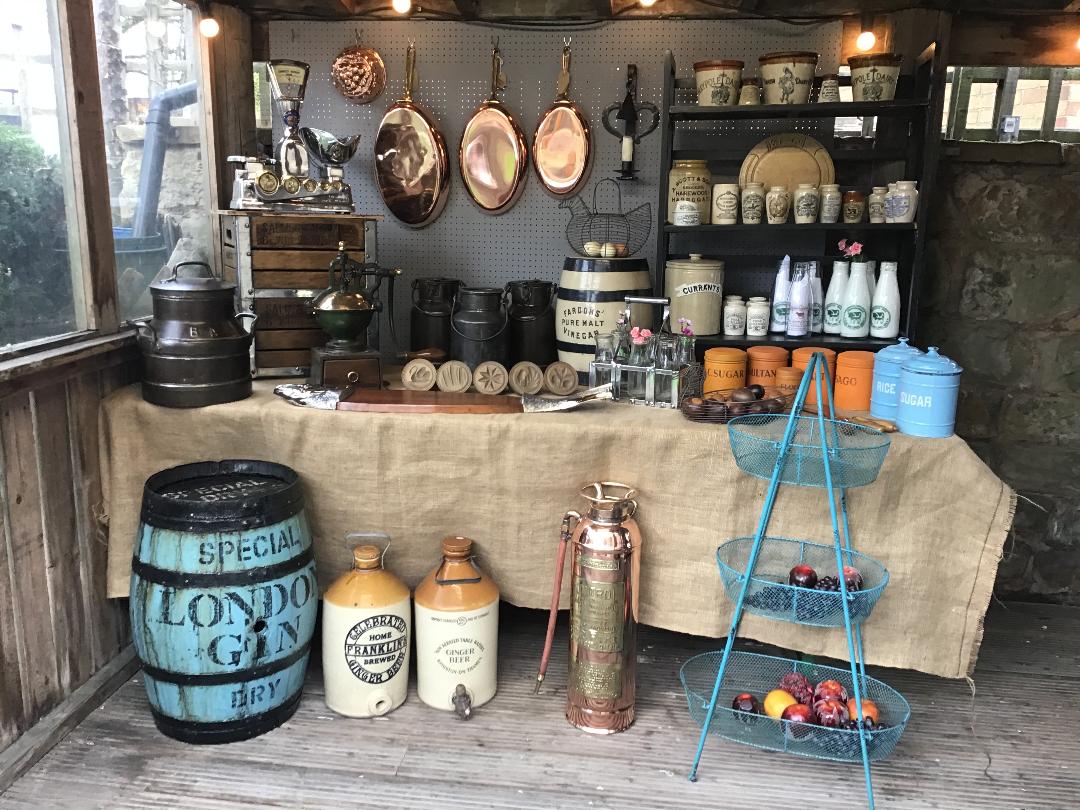 Just like at a real fair, if a visitor sees a stand they like the can then ask questions, enquire about stock and make a direct purchase. Arthur Swallow Fairs will not be handling any transactions or fulfilment – this is between buyer and dealer on the dealers own platform/s.
The event will run between 10am to 4pm on the day, but will also remain online on Instagram to ensure it can be viewed at any time. While some of the stock will be sold, it will still allow visitors to the account to be introduced to an impressive roster of dealers who can they can then do business at a later date.
As a lead-in to the event, @asfairs will be hosting a Live Trade Talk #asfairstradetalks with antique dealer Chris Holmes of Chris Holmes Antiques, a stalwart exhibitor at the Ripley Decorative Home & Salvage Show, at 6pm on Thursday May 7.
The organiser has also created various hashtags to surround the event, which include: #asfairs #asfairscovid19support #asfairstradetalks #asfairsinstaevent.