Taxidermy – the ultimate guide
Once shunned by collectors, taxidermy is making its way back to the mainstream. Antiques consultant Mark Littler reveals why it's no longer a dying art.
Guide to Taxidermy
In Victorian times every town boasted a taxidermist, sparked by a society that was fascinated by death and memento mori – even Queen Victoria famously collected an array of stuffed birds.
While recent decades have seen it fall out of fashion – due to, among other things, perceptions of hunting and the natural environment – taxidermy is back on the agenda championed by a new raft of ethical taxidermists.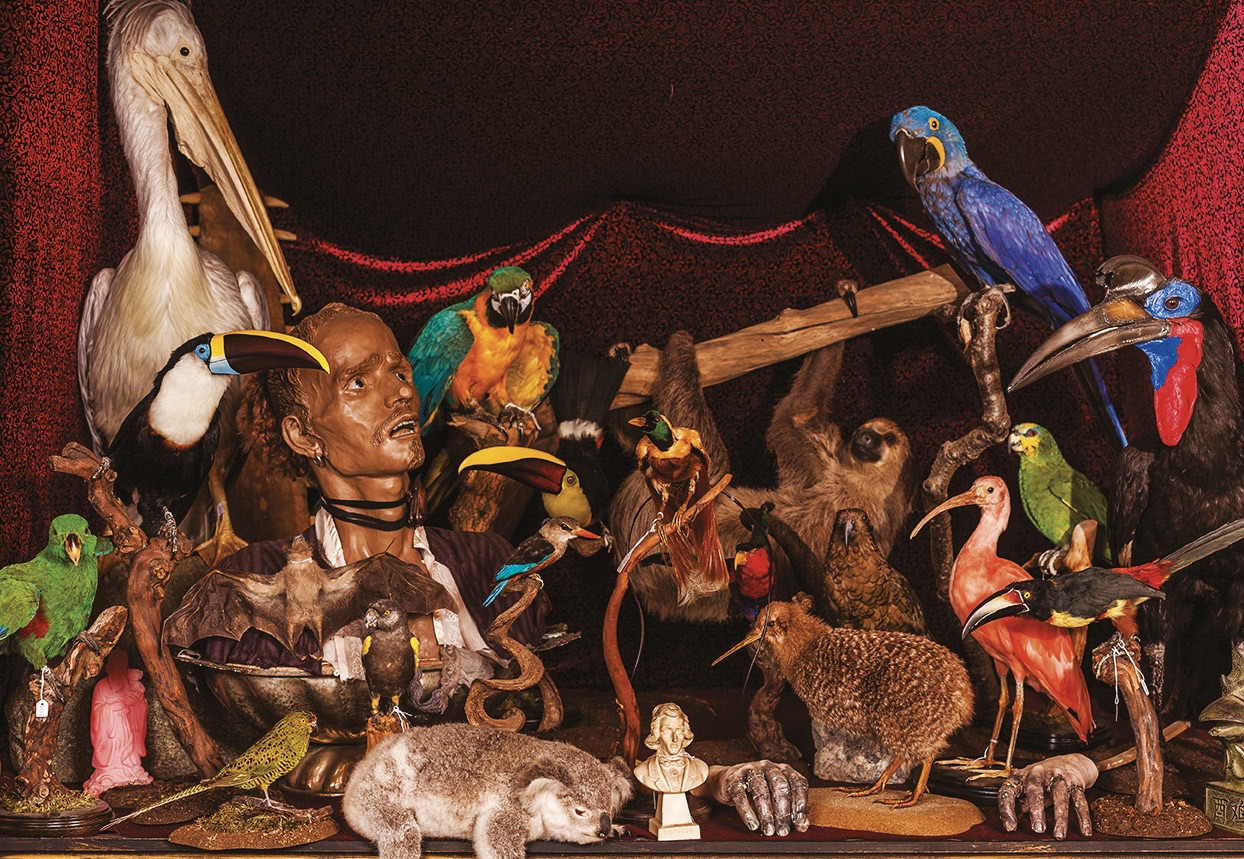 From soap operas to Hoxton bars, the ancient art is back in fashion and commanding high prices at auction. Sworders' annual Out of the Ordinary sale last month, and Chiswick Auctions' new Curious to the Extraordinary in January is testimony to the growing market.
While the work of modern taxidermists, including London-based Harriet Horton, who combines animals and neon lights, are sought after; older pieces by well known masters of the art are equally collectable as the stigma surrounding taxidermy softens.
Tony Armitstead is one of the best 'North East School' of taxidermists operating from Darlington, Co Durham. His work encapsulates various anthropomorphic traits from renowned late Victorian artists such as Rowland Ward, Peter Spicer and Henry Murray, and prices for his work are likely to increase in value as his name becomes better known.
His depictions of gamekeeping, fishing and gardening mice enjoy a good following, with his painted backdrops also of a very high standard, as are his case frames and glass. Plain cases produced by the North East School are also in vogue for their simplicity which suit a modern interior. Collectors are also attracted to brightly-coloured birds which, again, are ideal for a minimalist setting. Butterflies and insects, while not strictly taxidermy, are also attractive to modern buyers.
There are many great names in taxidermy, however Rowland Ward is one of the most famous British names. Ward's taxidermy is generally of the highest quality, easy to identify and carries contemporary standards of beauty, as such pieces are sought after by collectors.
Rowland Ward
Rowland Ward set up his own taxidermy business in 1870 after training under his father, Henry Ward for several years. When Henry Ward died Rowland Ward absorbed his father's business and many of his contacts, building upon the established Ward name as the go to London taxidermist.
In 1904 Rowland Ward Ltd. was granted a Royal Warrant officially naming it the foremost taxidermist in the land. Rowland Ward died in 1912 but the company persisted under a series of managers and the highest quality taxidermy bearing the 'Rowland Ward' name continued to be produced until well into the 1960s.
The success of Rowland Ward Ltd. was down to his dedication to refining his craft and his savvy business acumen in terms of diversification and advertisement. He strived to produce the highest quality work, for example by refining and establishing the regular use of clay to maintain lifelike features in animals with fine or no hair.
He also used the national press to cultivate interest in his business; harnessing the fame of many of his renowned ex-zoological projects to increase the status of Rowland Ward Ltd. and by displaying the most eye-catching art in the window of his store. As a result his workplace, 'The Jungle Piccadilly', became somewhat of a tourist attraction, all adding to his status.
Big Game
At a time when it was socially acceptable, Rowland Ward Ltd. was the foremost taxidermist for big game.
His spacious workshop was one of the few large enough to handle big animals, whether a horse, hunting trophy or deceased zoo animal. Ward also produced field guides for hunters, showing how to best prepare skins and take measurements. This had the double benefit of making sure skins arrived in good condition and that there were good dimensions from which to create bespoke taxidermy of the highest quality.
Many of the specimens collected in this way would have been commissioned by, or sold, to museums or universities who studied and classified the natural world that was little understood at the time. An intricate taxidermy diorama of giraffes, wildebeests and birds created and donated by Rowland Ward Ltd. in memory of Ward's death still stands in the Natural History Museum, London.
Crufts Collection
Not many taxidermists would undertake commissions on pets; people were rarely satisfied with the results and therefore refused to pay. Rowland Ward was the exception. Not only that, he took great pride in creating them as perfectly as any his other pieces. If fact he submitted a collection of varying breeds of dogs to Crufts for assessment by breed specialists.
This collection of dogs now offers a fascinating insight into the changes in specific dog breeds over the last 100 years, providing an important piece of social history.
Case History
Rowland Ward Ltd. produced distinctive cases that were relatively minimalist by the standards of the time.
Ward's cases were generally all glass with simple green or brown tape holding the sides together, or sometimes a distinctive bamboo frame.
Frames produced by other taxidermists often had a solid back that was painted to show the subject's typical ecosystem. While the ecosystem depictions were useful scientifically and often beautifully hand painted, the minimalist, all-glass cases, and bamboo frames are particularly elegant. Also in their favour, they are in keeping with contemporary styles, meaning they are especially appealing to modern collectors.
Rowland Ward Ltd. did produce some box cases, often for larger scenes and dioramas that would be unstable if produced only in glass. While the all-glass and bamboo cases are easy to spot and were rarely copied by other artists, other Rowland Ward cases can still be distinguished as they are usually signed in some way; often a small ivorine disc within the display, a wax label on the glass and/or a paper label pasted to the bottom of the base.
Taxidermy Today
The 21st century has seen a tentative rebound of taxidermy collectors fuelled by sustainable skins (such as farmed zebras) and an increased understanding of the difference between the historic big-game taxidermy and that which hasn't or doesn't endanger species.
The elegant, all-glass cases produced by Rowland Ward Ltd. are pleasingly modern despite being a century old and are appealing for collectors and interior decorators. Bamboo-framed fire screens displaying marvellously coloured birds are also popular. In general, well-presented fire screens in good condition are sought after but, unfortunately, are rare as they were not particularly hardy.
Anthropomorphic Taxidermy
Another branch of taxidermy that is popular with modern collectors is anthropomorphic taxidermy. This where the subject or subjects are arranged such that they mimic humans, often doing everyday human activities and dressed in human clothes.
These tableaux created by artists such as Hermann Ploucquet, Walter Potter and, today, Tony Armitstead feature animals such as foxes, mice, squirrels, cats and frogs found playing games, boxing, fencing, attending school, taking tea and much more.
They are often amusing and light-hearted vignettes and come in sets of two to four, often presenting a larger story.
Five Places to See Taxidermy
The Natural History Museum at Tring, Hertfordshire, is home to the former private museum of Walter Rothschild, containing the largest zoological collection accumulated by one person. It was first opened to the public in 1892 and displays everything from extinct mammals, to birds and natural oddities, www.nhm.ac.uk
The Grant Museum of Zoology in London is the capital's only remaining zoological museum. It was established in the early 19th century by its namesake, Robert Grant, and is a classic Victorian collection of taxidermy specimens and items preserved in jars, such as the rather macabre moles displayed at the museum's entrance, www.ucl.ac.uk
The Oxford University Museum of Natural History boasts a huge collection of specimens – the largest of any non-national UK museum. Highlights include the mummified foot and head of an extinct dodo, www.oumnh.ox.ac.uk
The Booth Museum in Hove, East Sussex is a small museum with a huge collection of historic bird dioramas, the result of the collecting habits of ornithology obsessive Edward Thomas Booth. Booth is recognised as a pioneer of the environmental diorama in taxidermy, www.brightonmuseums.org.uk
Kelvingrove Art Gallery & Museum in Glasgow includes recently-renovated galleries exploring the lives of a menagerie of animals in their natural setting, including the Antarctic and Serengeti Desert. The museum is also renowned for its collection of indigenous Scottish wildlife, including red deer and a golden eagle, www.glasgowlife.org.uk
Laws Around Taxidermy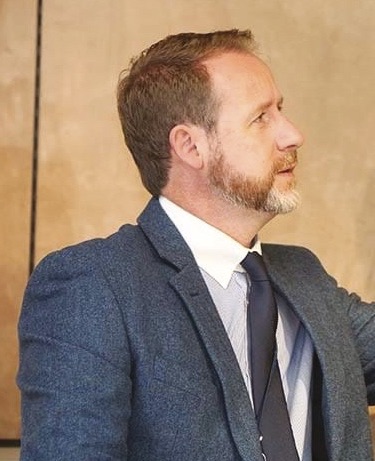 Robbie Bright, Tennants' head of natural history and taxidermy unravels the current legislation.
Various items of taxidermy offered for sale at an auction, antique fair or online marketplace are subject to different levels of protection under the 1975 Convention of International Trade in Endangered Species of Wild Fauna and Flora or CITES.
The highest bracket of protection, CITES Annex A, covers the world's most vulnerable and endangered species, ranging from tigers, pangolins and gorilla, to elephants, crocodiles and birds of prey.
When such specimens are offered for sale they must be accompanied with an Article 10 CITES commercial activities licence and will generally need to be pre-1947. However, in order to secure such a licence, the seller must prove that certain parameters have been met. These include proof of age because most Annex A species need to be pre-1947 to be considered for a licence. Other necessary supporting evidence can include paperwork, purchase history, images, measurements and attached taxidermist's trade labels.
Similarly, items for sale that have been 'worked' in some way must also meet certain legal criteria, including the pre-1947 date mark. For example, an African elephant tusk which has not been subject to carving on over 90 per cent of the total surface of the tusk cannot be sold, neither can a claw-mounted item of jewellery from a bear, tiger, lion or other protected animal.
The second tier level of protection is CITES Annex B, which includes protected animals such as polar bears, walrus, sloths and others. Species offered for sale that fall within Annex B will require evidence of legal import in the EU, it pre-dates 1975, and proof it was captive bred within the EU.
If you have any concerns about a purchase you're considering find more details at www.cites.org
Antler Furniture
While antler furniture was popular in Germany in the 18th and 19th centuries, when it was popular to have an interior full of furniture made from antlers. The demand didn't last long and it fell from favour towards the end of the 19th century into the early part of the 20th century.
Recently pieces have started to increase again driven by interior designers who appreciate their sculptural form.
Taxidermy – Did you know?
The term taxidermy is based on the Latin taxis (to arrange) and derma (skin). Traditionally taxidermy is considered the process by which the skin of a subject is preserved and then arranged in a lifelike form.
The Dodo
Ward was also an expert in replicas of extinct birds such as moa, great auk and the dodo. Replica dodos created by Rowland Ward are based on 17th-century paintings and plaster cast models from surviving feet and head specimens.
The stuffed body is covered with chicken feathers with an ostrich feather tail. The models were very popular with museums, so probably what we consider a dodo is largely the creation of taxidermists.
Six Things to Consider when buying Taxidermy
Maker
Different makers command different prices. Well known taxidermy studios such as Rowland Ward, Van Ingen & Van Ingen, Peter Spicer, Hermann Ploucquet, Walter Potter, Edward Hart, as well as pieces from the North-East School and other renowned makers from the early 20th century – are the most sought after.
Condition
The condition of a piece will greatly impact its value. Pieces in perfect condition are more sought after, although taxidermy from a good maker may warrant some restoration by a buyer. Pieces in need of serious repair achieve considerably less. Where moth damage is present the piece should be avoided as it may risk damaging an existing collection – moths are a serious threat to taxidermy.
Rarity
Unusual subjects, rare (but legal) species and brightly-coloured specimens command a premium. The nature of bird pigmentation means that if they are kept out of direct sunlight then they retain their bright colours – appealing to modern collectors.
Provenance
Items from well-known collections or museums carry with them a premium where provenance can be provided. Similarly, pieces with an interesting history, such as how they came to be preserved, can intrigue collectors and drive up prices.
Cases
Cased pieces are more valuable than uncased pieces. Largely this is simply because cased pieces are generally in better condition than their uncased equivalent. Cases with modern appeal such as those by Rowland Ward and the North-East School are particularly sought-after because of their compatibility with modern interior decorating. Uncased fox and badger masks by Peter Spicer are currently in vogue.
Age
There was a lowering of quality just after both world wars, presumably as studios had to retrain artists. Consequently pieces from both periods are less favoured than prior to each war. Older pieces from the 19th century up to WWI are sought-after and will often command a premium.