Viking gaming pieces make thousands
A complete set of Viking gaming pieces found by a metal-detectorist in Lincolnshire was sold for a total of £3,224 in a recent live/online auction of jewellery and antiquities today by auctioneers Dix Noonan Webb.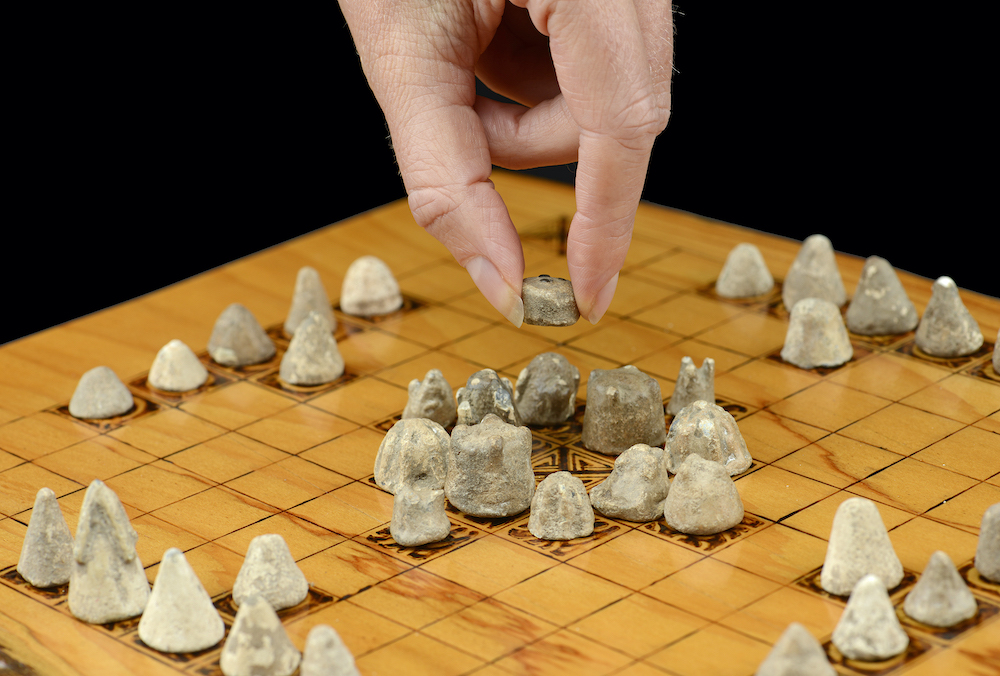 Comprising 37 pieces, this was the first time a set from the Viking era had been offered at auction and it was bought by a collector in the UK. It had been estimated to fetch up to £1,000.
Finder Mick Bott, now aged 73, from Worksop, was a miner back in 1982 when he and his two fellow detectorists Dave and Pete first detected on the site at Torksey. After closer inspection of the lead weights and comparing them to similar shaped stone examples in the Oslo Museum, it became evident they were in fact gaming pieces for the game of 'Hnefatafl', pronounced as 'nafel tafel.'
This game was played on a board between two players and has some similarities to chess. The purpose of the game is for the defender to move the King to one of the corner squares which are designated as castles, the attacker meanwhile has to try and surround the king on all four sides preventing him from moving.
He commented: "I was extremely happy with the result of the sale as I had no idea that they were worth anything!"
He continued on to say that: "I am planning to donate the proceeds from the sale to the Macmillan Cancer Support in memory of my late wife, Eileen who passed away 10 years ago."
Dix Noonan Webb's Antiquities Expert Nigel Mills commented: "We were very pleased with today's result. The set had attracted a lot of interest and it is wonderful that our research paid off."