Modern Decorative – Antiques Trade Talks
Father and son team, Joe and Gary Jackson run the online gallery, Modern Decorative, selling individually selected, undiscovered art and antique masterpieces. Originally based on London's Portobello Road, the pair realised the potential of sourcing underrated and under-priced art and antiques still in Spain. As such, they have now expanded their operations from Richmond to include Barcelona. We caught up with the pair for a chat about their work.
What areas/items are currently selling well?
Modern design and abstract art. Anything that has beauty and can stand on its own feet and has its own presence.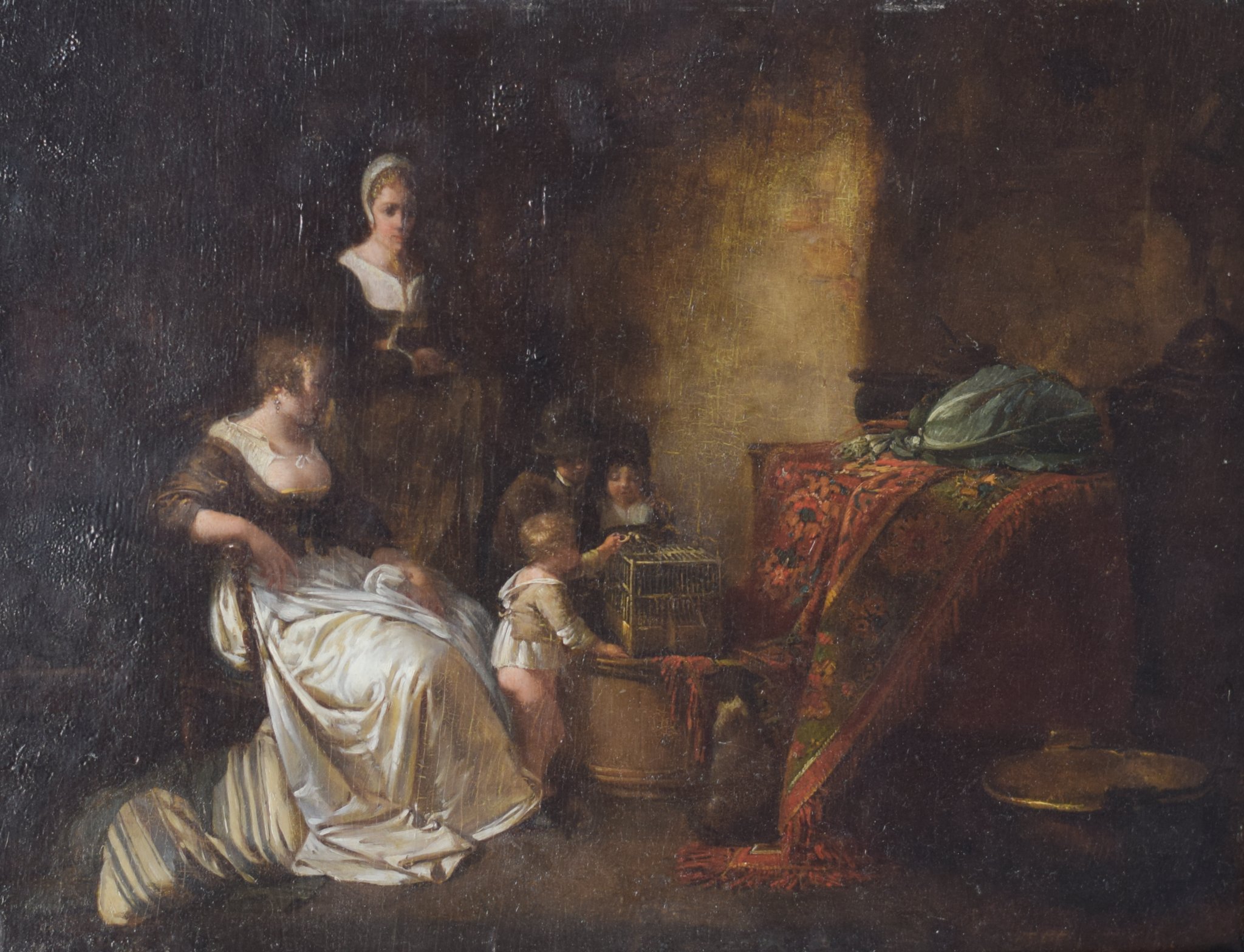 Which are the ones to watch/future sellers
Pieces with beauty and quality.
What antiques do you have at home/collect and why?
Usually items I'm researching or anything that I like until I sell them!
What do you think will be the antiques of the future?
Basic ingredients: beauty, good design or a painting by an artist pushing the barriers of the time. If it's modern at the time, it will always be modern. Qualities are timeless and don't disappear.
How is the industry changing and are you optimistic for its future?
Obviously, the internet is playing a big part now. Early trading in Portobello Road with all its characters has sadly been reduced to a fraction of what it was. I have fond memories even now. There's a lot less social interaction nowadays, but It's still there if one makes the effort to find it. I'm always optimistic. Is it not about all about chance? Something has got to be getting the antique dealer out of bed, sometimes at a ridiculously early hour.
Is new technology good for the trade and buyers/collectors?
It's double-sided, like everything. Good and bad. It's down to the individual and what they want in their life. Moderndecorative.com has taken a year to set up. It's always going to be evolving and developing. Ask me in a year or two!
What key question should buyers ask? 
Don't be afraid to ask anything. Maybe learn not to care about what people think about you or more to the point, what you think they think about you. Easier said than done. When I do, it makes life a lot easier and sometimes I learn something. Even if it's being told to get lost!
What antiques/artworks would you buy if money were no object?
Anything from the Old Masters to the Impressionists through to the Abstract expressionists and beyond. As long as it's putting its neck out and pushing the barriers at the time. Furniture wise, something early to modern with beauty, quality and functionality. Something I can use.
You're down to your last 50 quid – what antiques/art would you buy?
Something speculative that came my way or an antique bottle of brandy.
Where are your favourite antique hunting destinations and why?
Markets in the UK and Europe, or even a car boot if I'm in the mood. There's always a chance of finding something. Often it's not really commercially viable these days, but it's the basic hunting instinct and social interaction. It's not always about money. I'm not a robot, I'm human. Humans like the company of others some of the time.
What are some of the biggest mistakes that buyers make?
Not making mistakes and taking a loss. Business is abstract like everything. You never know where it's going to lead you. I prefer if needed to label mistakes as lessons. A so-called loss in many ways has proved to be a gain further down the road. One thing can lead to another.
What do you consider the high point of your career in antiques?
I'll tell you when I'm dead! Buying the many things I knew very little about and finding out about them. If I'm not sure, generally I try to buy it.
Are antiques attracting younger buyers and, if not, how can the industry reach out to them?
Look for where they look and be there.
What advice would you give to people new to antiques who want to learn more? 
Physically view the major auction houses or ones close by regularly. Handle the goods. If it's a painting, try and look at the back. Don't be afraid to ask dealers questions. Don't believe everything you hear or even what you think when it comes to it. Try to observe. Judge only when needed, including yourself. Imperfect is perfect. Go out and play, follow your heart and have fun.