Christie's Collector auctions showcase style
Christie's has announced The Collector: Online is open for bidding and browsing until November 17 and The Collector: Live will take place at their London saleroom on November 12.
The auction house said that both auctions represent the finest European and English furniture, works of art, silver, ceramics and gold boxes.
Christie's has collaborated this season with Gianluca Longo, Style Editor of British Vogue and Cabana, who has presented his personal selection of lots from the sale in a pre-auction shoot at Syon House.
Gianluca Longo, has built his reputation through decades of working and consulting in the luxury sector across fashion, travel and interiors, primarily in the creation and production of many high profile international fashion campaigns and magazine location shoots for pre-eminent brands and publications.
For Christie's, Gianluca has imagined five rooms within the magnificent surroundings of The Grand Conservatory at the historic and classical Syon House for The Collector, combining lots from both sales. 
Driven by his vision and aspiration to live much as those travelling at the time of the Grand Tour did, Gianluca chose lots from both The Collector: Live and The Collector: Online sales to create room vignettes. Gianluca Longo commented: "I have always been inspired by nature, travel and art throughout my life and the opportunity to recreate a series of rooms 'at home' in the classical surroundings of Syon House, with carte blanche to select my preferred lots across both of The Collector sales, was a way of bringing this to life. It is possible to reimagine these period pieces with a modern touch in today's home as much as in this grand conservatory."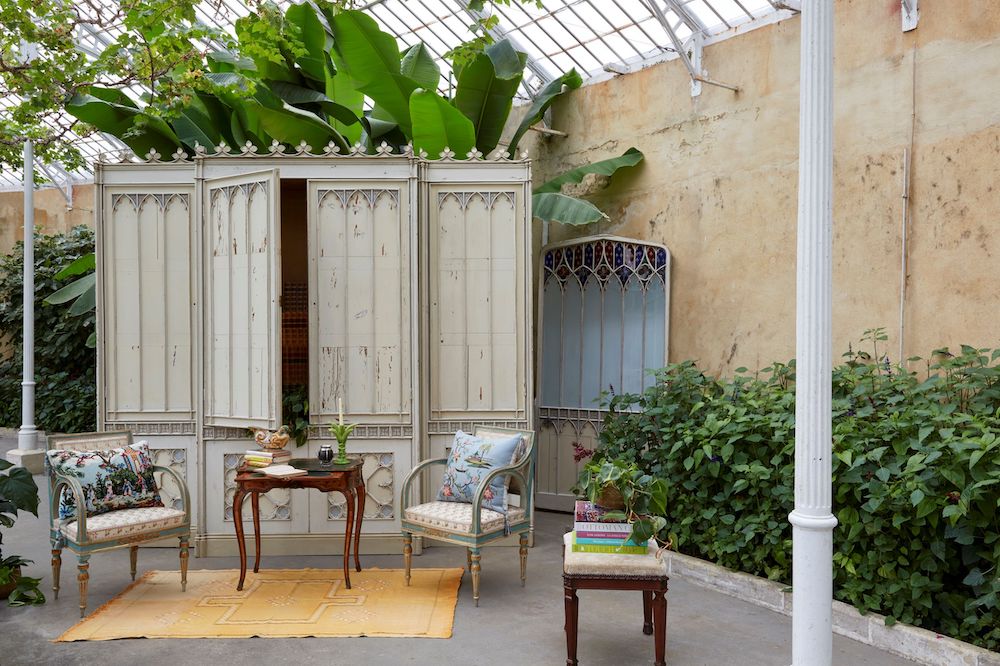 Isabelle Cartier-Stone, Head of Sale, and Specialist Silver and Gold Boxes, said: "The collaboration with Gianluca Longo at Syon House is a reminder that nature has always been a prime source of inspiration for craftsmen creating some of the most admired styles and ornaments. Today, more than ever we crave closeness with nature and aspire to bring it into our homes to create a harmonious and balanced environment."
The Collector: Online comprises 185 lots covering all aspects of the decorative arts from around the world including works from France, Italy, Germany, Japan, England, dating from the 17th to the 20th century.
Estimates for The Collector: Live range from £1,500 – £100,000. The Collector: Live exhibition and viewing will take place at Christie's King Street, from 7 – 11 November along with highlights on view from The Collector: Online sale.  Estimates for The Collector: Online sale range from £600- £25,000. The Collector live auction is being held at Christie's King Street on November 12.