Golda Meir map of Israel in sale
A 17th-century map of Judea and the Holy Land once presented to former Israel prime minister Golda Meir during a trip to England will be offered at Surrey auction house John Nicholson's Oriental and Islamic auction on December 16.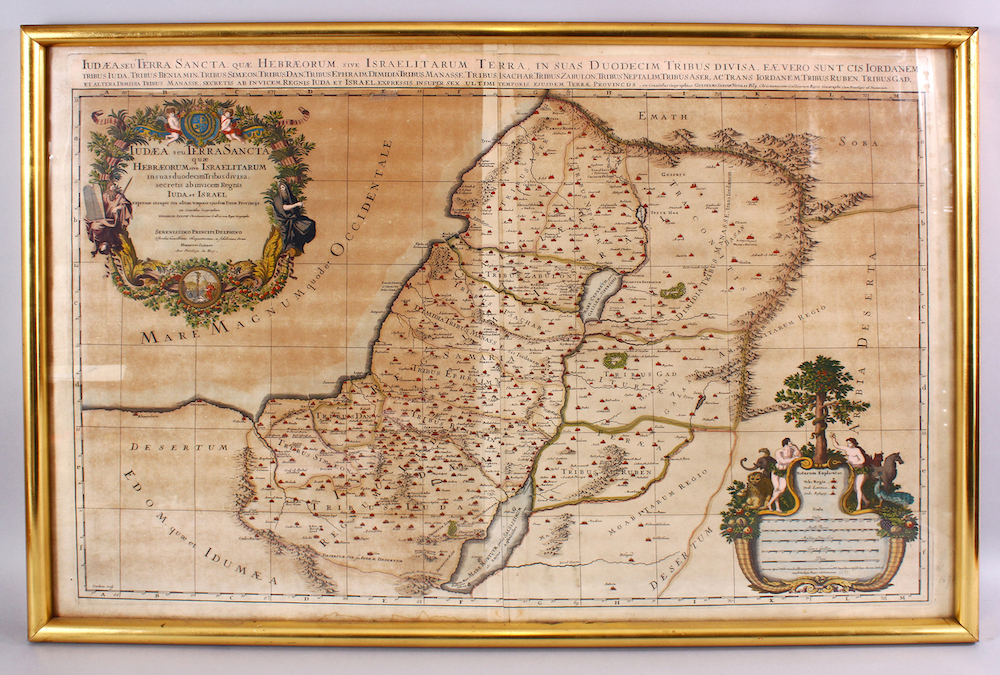 Created by the French Royal cartographer and geographer Guillaume Sanson (1633-1703), the fully coloured map shows the lands of the Twelve Tribes of Israel and was published by Alexis-Hubert Jaillot in 1695.
Sanson was the son of Nicolas Sanson (1600-67), widely regarded as the father of French cartography and also cartograher and sometime tutor to two kings of France, Louis XIII and Louis XIV.
Such was Louis XIII's attachment to the Sansons that he was reputed to eschew his own royal quarters in favour of stating with the family when visiting Abbeville, where Nicolas was consulting on the new fortifications.
Trevor Chinn, chairman of the Joint Israel Appeal, presented the 63.5cm x 93.5cm map to Gold Meir during her visit to London in 1976. The presentation was captured by the media and a cutting from the Jewish Chronicle showing the event accompanies the lot.
The estimate is £500-1,000.