Model car collection set to rev up bidders
Motorsport and engine enthusiasts will have the chance to acquire scale models from a private collection built up over the past thirty years in a Leicestershire auction house's upcoming sale.
Gildings
Auctioneers are selling the collection, which features racing
cars
, motorbikes, locomotives, tractors and tanks. The models date from around 1990 to the present day and include examples of scale 1:18 to 1:4 from leading scale model manufacturers such as Exoto, Javan Smith, Glen English, and Jeff Luff.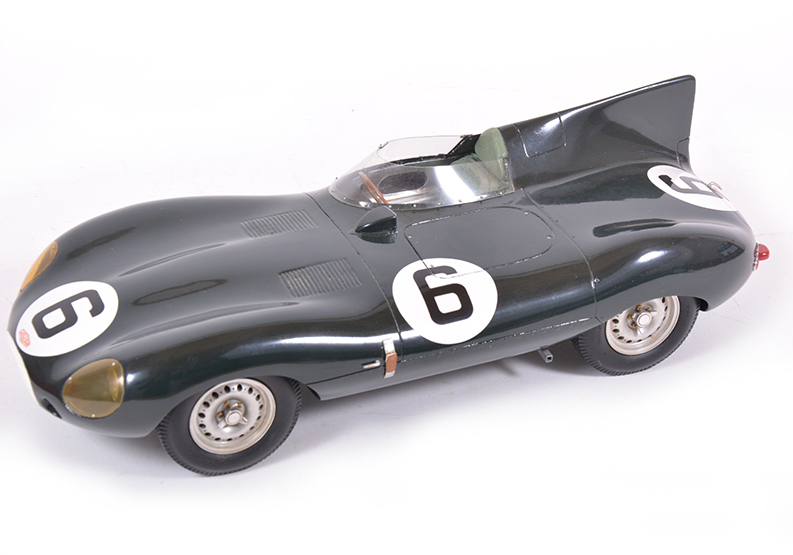 The 138 lots will go under the hammer on January 12 when collectors and the wider motorsports fanbase will have the opportunity to buy detailed and perfectly preserved scale replicas of some of the most iconic motor vehicles of the 20th
century."We are delighted to offer this fantastic collection of scale models at auction," commented Gildings' scale model specialist, Andrew Smith. "As you would expect from a dedicated and discerning private collector, the auction includes many models that are highly detailed and in unused mint condition. Many of the models are now out of production and therefore highly sought after. Indeed, some models such as from the maker Revival featuring an Auto Union Type C "Battuta" (1937) and a Ferrari 156 "Battuta" (1961) within garage interior settings, have rarely been seen for sale on the market."
The seller can trace his fascination with all things motorsports back to November 1958, when he visited his local library and came across the latest issue of
Motor Sport
magazine, which featured a colour photo of Mike Hawthorn driving a Ferrari Dino 246 in the Belgian Grand Prix on the cover. Collecting models was a natural progression from collecting magazines and of all the fantastic lots in the auction, the seller will find his Jeff Luff and Glen English racing machines the most difficult to part with.
"It's difficult to pinpoint highlights from such a great collection," added Andrew Smith. "However, the auction will provide numerous opportunities to own examples of the iconic Ford GT40, including the famous light blue body with white racing stripes and the red arches livery as used in the Le Mans '66 endurance race. The sale also includes an impressive collection of thirty-four Exoto 1:18 to 1:10 scale racing car models, seven low edition 1.8 scale models by Javan Smith and nine models of racetrack legends by Jeff Luff. Two-wheeled racing is represented by museum-quality motorbikes by Glen English."