Benjamin Banks cello in sale
A fine late 18th-century cello made by Benjamin Banks of Salisbury in 1786, is to be sold with an estimate of £50,000-70,000 in Tennants Auctioneers' Scientific and Musical Instruments Sale on September 29.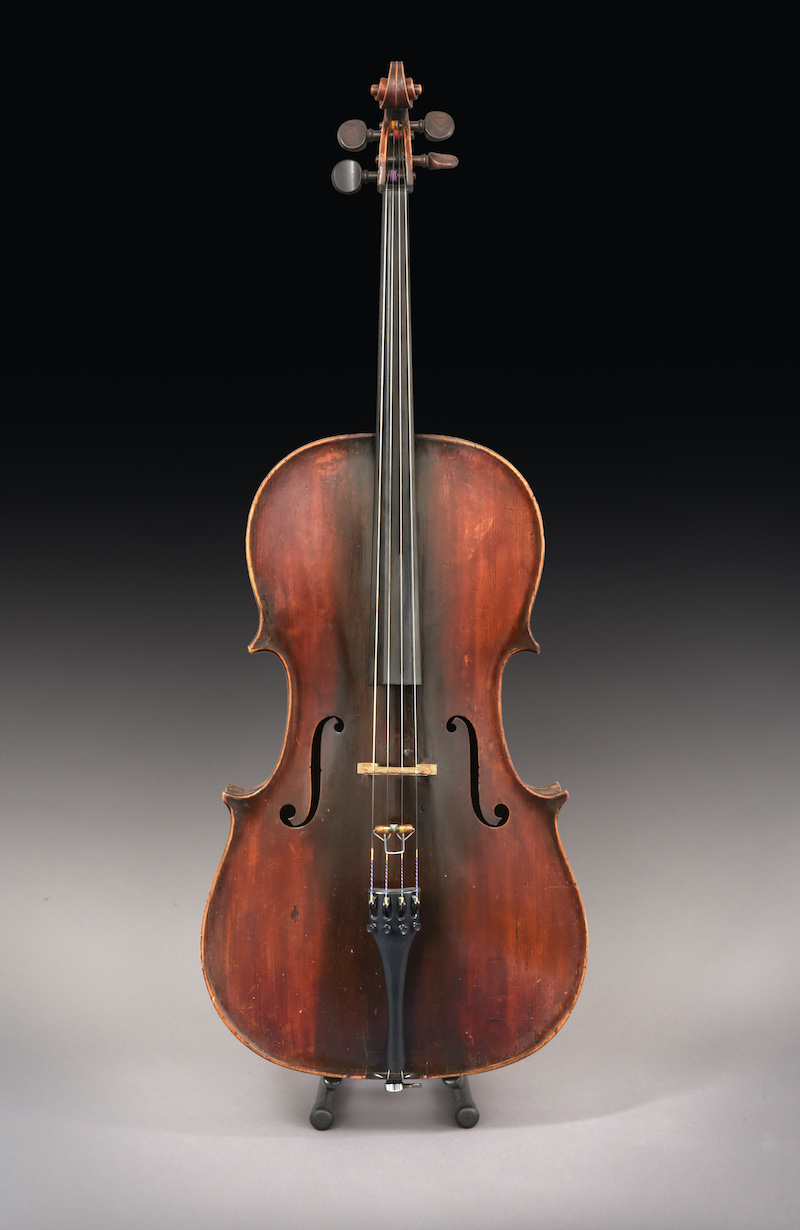 Benjamin Banks, known as the 'English Amati', was one of the finest English instrument makers of his age with his cellos being particularly sought-after.
Banks was born in Salisbury in 1727 and began his career in instrument making as an apprentice to his uncle William Hutoft in his workshop on Catherine Street, which Banks would later inherit. Whilst there are no records of the type of instruments produced in Hutoft's workshop, the earliest instruments known by Banks were keyboard instruments and a guitar or cittern. It appears that he only began making violins, cellos, and violas, which he would later specialise in, circa 1775.  
 Unusually, for such a fine craftsman of the era, Banks remained based in Salisbury for the rest of his life rather than moving to London. However, he likely had close links with the city, and certainly sold instruments through dealers there. His finest instruments were based on the Amati and Stainer design, similar to those of other top London makers of the period, which suggests that he perhaps worked in London for a spell. Banks died in 1795, leaving three sons who all shared his profession.  
 The cello bears the original maker's label, which is adhered to the inside of the back pieces and is visible through the sound holes. The label is printed with a decorative scrolling border and 'BENJAMIN BANKS,/Salisbury, Fecit 17' with the last two digits of the date '86' written in by hand. The label and handwriting of the last two digits of the date are typical of other known examples by the maker.  
 The instrument was sold by L.P. Balmforth & Son of Leeds to a gentleman in the Northeast of England for £165 in 1965, with paperwork certifying its authenticity issued by William E. Hill & Sons of New Bond Street, London in 1938. William E. Hill & Sons, now trading as W.E. Hill & Sons, make fine violins and bows and the company can trace its history back to a 'Mr Hill, ye instrument maker' to whom Samuel Pepys paid a visit in February 1660. Copies of the paperwork from L.P. Balmforth & Son and William E. Hill & Sons will be sold with the cello.  
 Balmforth's described the cello at the time of its purchase in the 1960s as 'a well made instrument with a nice round tone. Red, brown varnish, very good condition. Although it is fairly old and has been well played, we would not call it fragile'. William E. Hill & Sons said, 'The back, in two pieces, is marked by a very small, faint curl, that of the sides being similar, the head plain and the varnish of a very dark brown colour'.