Strong demand for Mouseman furniture
Strong sales of Mouseman furniture and furnishings took place in a recent sale at a North Yorkshire auction house.
Tennants Auctioneers' 20th-Century Design Sale saw 154 lots of Mouseman sell for a total hammer price of £193,020, bolstered by the inclusion of a selection being sold from Marco Pierre White's Rudloe Arms Hotel in Wiltshire which accounted for over £88,000 of the sale total hammer price.
The top lot of the sale, which came from White's hotel, was an impressive 1950s 10ft refectory table, made for the John Smith Brewery boardroom in Tadcaster, which sold for a hammer of £15,000. The sale was a new house record for a Mouseman table at Tennants.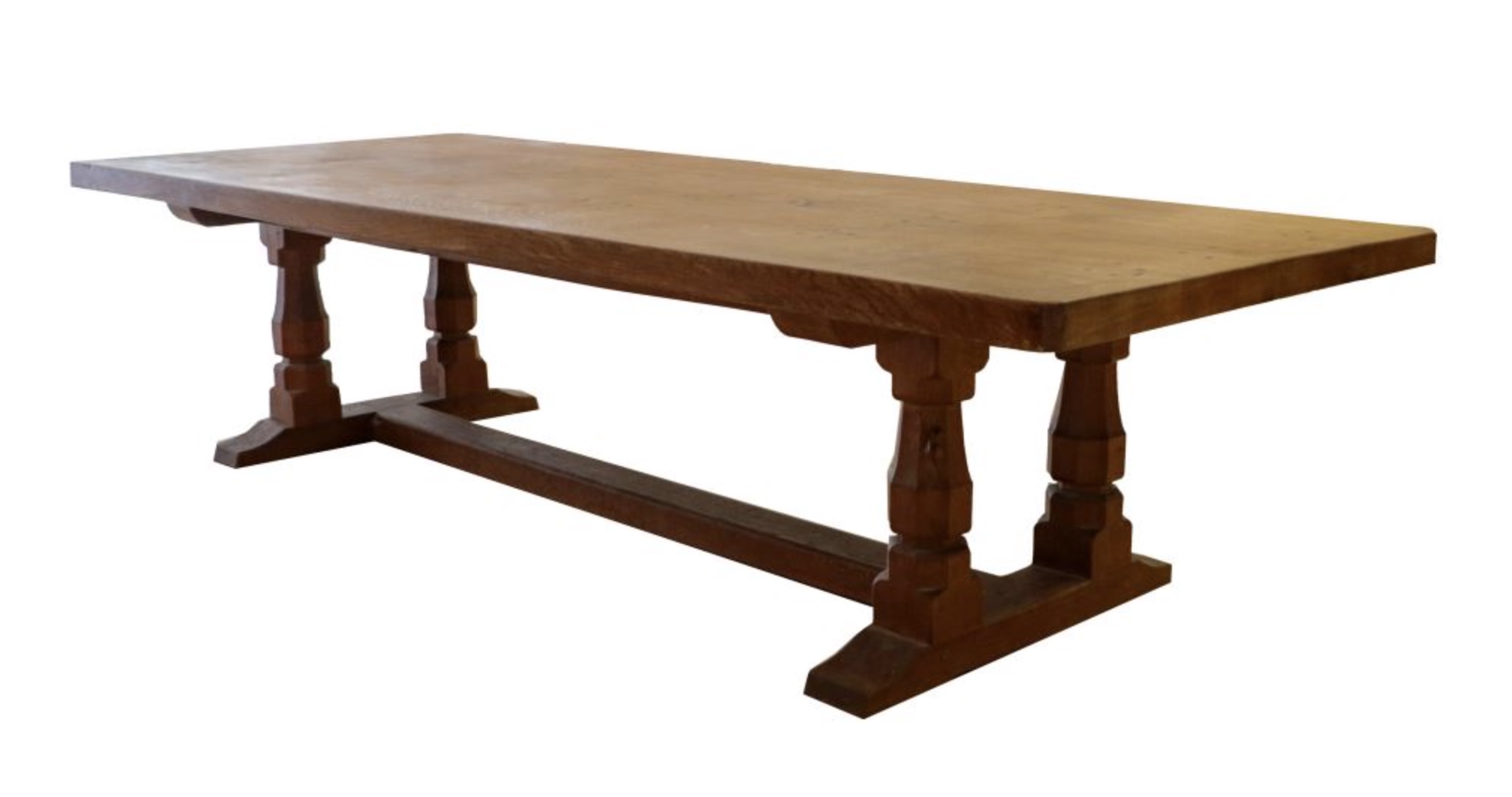 Also of note from the collection was an oak carving of the North Shields Wooden Dolly, which sold for £5,000 and was sold to a collector in the Northeast of England.
Further highlights from the Mouseman section of the sale included a 1940 oak mantel clock that sold for £6,500, and a modern limited edition 'Hovingham Estate' burr oak octagonal coffee table that sold for £4,200.
Elsewhere in the sale, an important Bernard Leach stoneware 'Tree of Life' vase sold for £12,000. Purchased direct from the potter in St Ives by the vendor's mother while on holiday, it is one of the most well-known of Leach's designs.
Strong prices were seen for Pilkington's Royal Lancastrian Lustre ware, with highlights including an example decorated by Richard Joyce with big cats and vines that sold for £2,900. An iconic Art Deco Cold-Painted Bronze Figure of a Coy Maiden by Josef Lorenzl sold well at £4,000, and an Arthur Simpson chest of drawers sold for £800.