WWI watch tells of pilot's tragic end
A Royal Flying Corps watch consigned for auction will brings a WW1 pilot's tragic end to light 103 years later.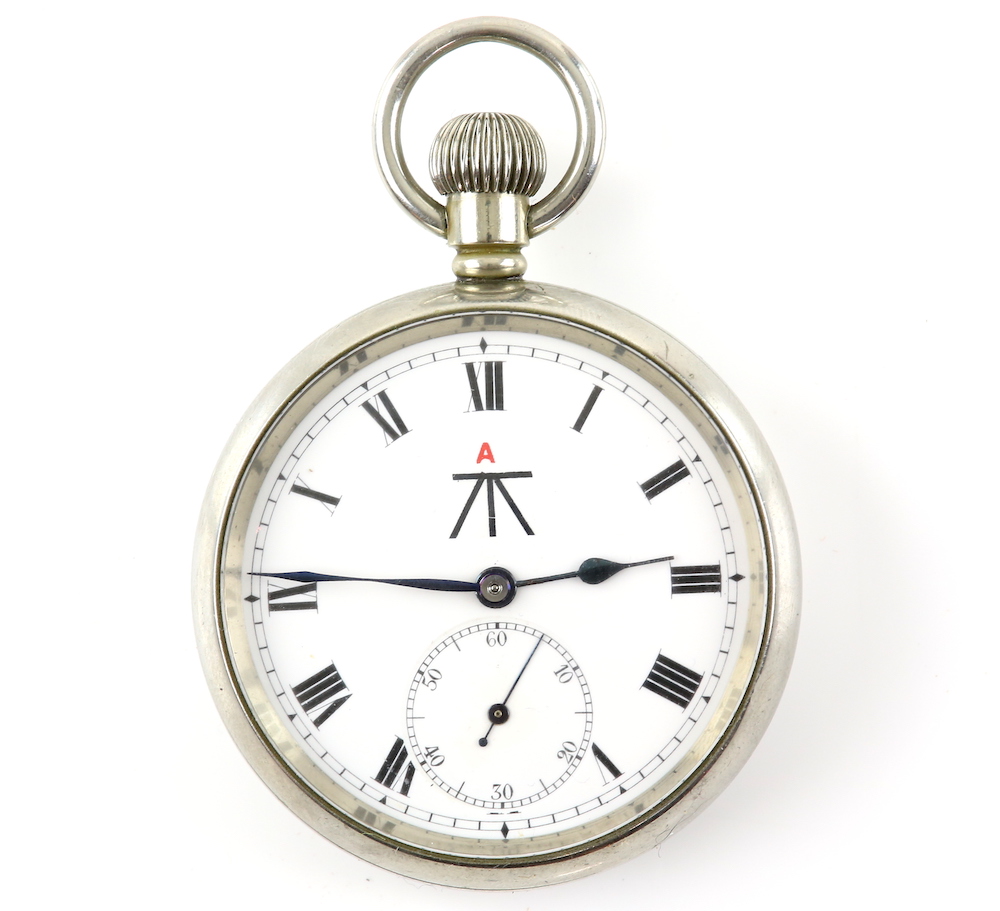 When RAF pilot Captain Edward Dannett Asbury was killed in France on September 24, 1918, he was 19 years old and had been in post on active service for just 17 days. His Observer, Second Lieutenant B.T. Gilman, had been in post for just six days.
Their tragic story has come to light after more than 100 years thanks to the consignment of Asbury's Royal Flying Corps pocket watch for auction at Ewbank's in Surrey.
Asbury was the epitome of gilded youth; born in June 1899 the son of a P&O ship's captain, he had attended Malvern School from 1913-16, where he had paraded with the Officers' Training Corps (OTC) before signing up for service with the Royal Flying Corps two weeks after his 18th birthday in 1917.
In less than two months he was passed fit as a pilot, joining the General List as a Second Lieutenant three months later.
Having studied engineering, he served as an instructor for six months before applying for active service abroad and was sent to France in April 1918. He was promoted to Captain on September 13 and posted to 49 Squadron of what had by then become the Royal Air Force after merging with the Royal Naval Air Service.
In early August, the Hundred Days Offensive began, one of the bloodiest battles of the entire conflict and the one that finally ended the First Word War.
Overwhelmed by a force of fifty enemy aircraft Asbury was flying an Airco DH9, a single-engined biplane bomber – a poorly rated machine because of its lack of power – one of 12 planes dispatched on an operation on September 24. On its return to base the flight came under attack by an overwhelming force of fifty enemy aircraft. Asbury's plane was seen going down under control and he was at first reported as missing. However, it was later confirmed that both he and his Observer had been killed.
He was one of 462 former pupils of Malvern who died in the First World War.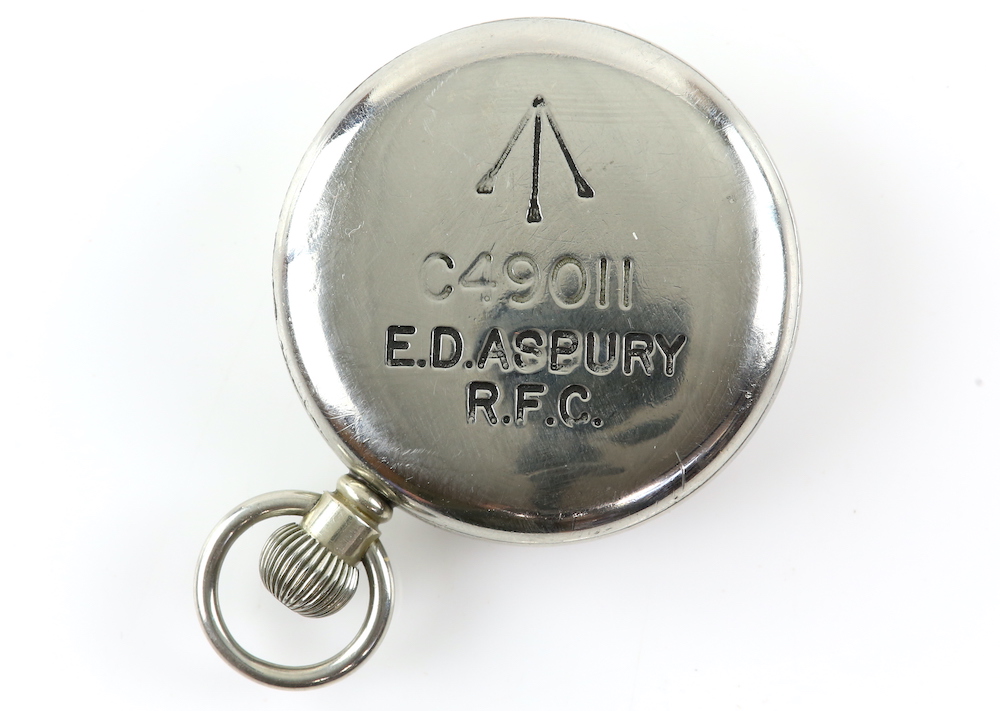 Both Asbury and Gilman are listed on the Arras Flying Memorial.
Despite his relatively short service, by the time he was killed Asbury had flown not just the DH9, but also the DH6, its predecessor, the reconnaissance and light bomber BE2E Martinsyde, a plane disliked for its lack of manoeuvrability, and an RE8, another reconnaissance and bomber with a reputation for being unsafe and difficult to fly.
"He was a boy of adventurous spirit, well fitted by his temperament and his technical knowledge for service in the R.A.F., in which he was given a commission last year," the school magazine noted, while his commanding officer wrote to his parents: "Your son has done wonderful work with his squadron, and his fine leadership and his cheeriness are sadly missed."
On October 19, 2018, his mother wrote a letter to Asbury's commanding officer, asking for her son's effects to be forwarded. It is likely that among those effects was the Royal Flying Corps pocket watch offered for sale as part of Ewbank's Antique & Collectors' Auction on November 10 with an estimate is £120-160. The case is inscribed with Asbury's name and rank.
It is consigned to Ewbank's December 1 sale of Jewellery, Watches and Coins among a collection of RFC watches, which were developed for operational purposes. Pilots at the time had no means of direct verbal communication, which meant that these watches played a vital part in co-ordinating raids, becoming chronometric instruments fitted to the instrument panel during flight.
"First-hand memories of the 1914-18 conflict have now gone, and while the horror and sacrifice still loom large in our collective psyche today, that may not always remain the case," said Ewbank's specialist Nick Orringe. "That's why mementoes like these watches are so important, especially at this time of year. They remind us not just of the selfless heroism of those who gave their lives for others, but also of the futility and waste of war and the fact that these people were individuals – some of them extremely young, like Captain Asbury – whose lost futures also blighted the lives of their loved ones."