Christmas sale offered quirky and conventional

Shrewsbury auctioneers, Halls, has revealed the highlights of its Christmas sale were divided between the quirky and naive, and the more conventional and traditional.
A small, 28cm x 20cm, watercolour by Francis Towne (c1749-1816) of a mountain stream soared above its £400-600 estimate to sell for £8,000. With no provenance, other than an Agnews Gallery label, the auctioneer praised the 'outstanding price'.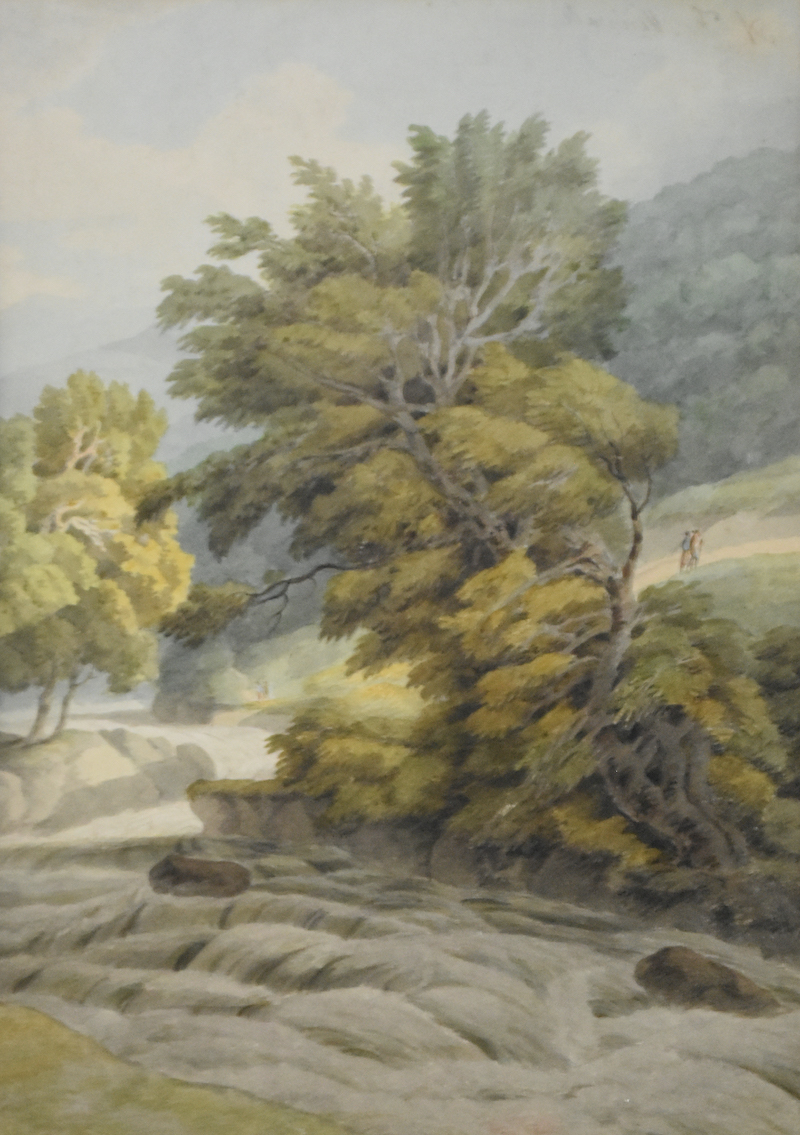 Elsewhere, a pair of jade and diamond ear-rings, estimated at £700-900, sold for an unexpected £6,000.
A Chinese hongmu cabinet, with an estimate of £5,000-7,000 achieved £6,000. Hongmu was an imperial wood, much like huanghuali and zitan and these woods are referred to as imperial woods, as such furniture was made exclusively for the Chinese court, the highest form of endorsement.
Halls said the greatest surprise of the sale was reserved for the former 'quirky and naive' category, with a collection of colliery tokens and lamp checks generating a lot of interest. Difficult to estimate, as none had been sold on the open market for 30-40 years, this collection of about 200 examples (mainly brass) was sensibly estimated at £600-800 but after a battle between commission bidders and internet bidders it ended up selling for a winning bid of £6,500.
Continuing the theme of collectables, an 18th-century Irish fruitwood penal cross made nearly treble its estimate to sell for £2,800. The fact that it was dated 1749, Irish and a lovely piece of treenware meant that a disparate number of collecting groups were assured to compete for this lot. At the top of the list would be collectors of Irish memorabilia, but this cross embodied more than a symbol of the Irish, Roman Catholic faith, being a portable icon. It is thought these crosses were made in order to sell to pilgrims visiting the pilgrimage site at Lough Derg, but they also represented the penal laws at the time. The name of the cross is derived from these laws, created to suppress the Catholic population and their faith. Consequently, this cross is an emblem of both faith and resistance; a potent mix.
Older and more long-established collecting areas can still generate surprises, notwithstanding the fact that the run-of-the mill variants have fallen in value significantly, and this sale produced a rare pair of mid-19th century intertwined Staffordshire greyhound groups that made a trend-bucking £1,100.