Antiques accounts you need to follow on Instagram
Looking for antique and vintage inspiration for 2022? We've picked some of the best dealers, designers and antiques advocates on Instagram who regularly serve up stunning images of their stock, interior styles and one-off pieces.
Spencer Swaffer
@Spencer_swaffer
BADA member and lifelong antiques dealer Spencer Swaffer shares evocative images from his charming shop in Arundel, West Sussex
Luke Edward Hall
@lukeedwardhall
Artist, designer and FT Weekend columnist, Luke Edward Hall, showcases the interiors, people and places that inspire him
The Georgian Group
@thegeorgiangroup
This national charity, founded in 1937, seeks to preserve and encourage appreciation of Georgian architecture and interiors across England and Wales
Simon Wharton Antiques
@simonwhartonantiques
Simon is a dealer in old fireplaces, decorative, garden and architectural pieces
The House of Antiques
@thehouseofantiques
The House of Antiques believe 'extraordinary items are sought by extraordinary people who live in extraordinary spaces'
Tat London
@tat.london
Founded by Charlie Porter, Tat London is both an exciting collection of antique and vintage pieces along with an attached blog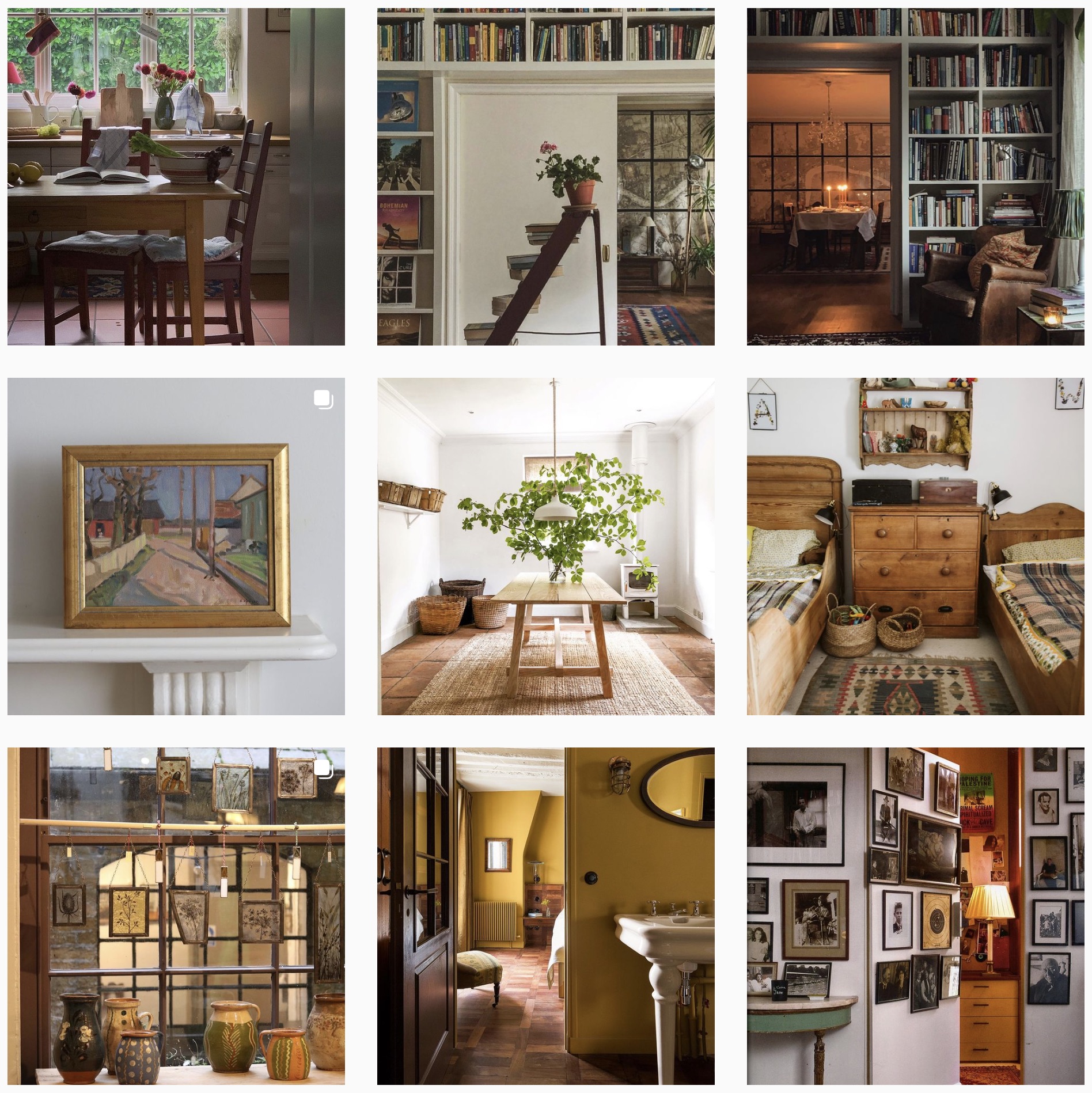 Norfolk Reclamation
@norfolkreclamation
Reclamation site owner and antiques dealer Daniel Dawson-Gordon shares his latest finds and entertaining musings about his life in the trade and the Norfolk countryside
Rose Uniake
@roseuniacke
A-lister designer who offers high-end architectural interior design services, antiques and furniture design, sharing her latest projects on her Instagram profile
Phil Taylor's Cool Stuff
@philtaylorscoolstuff
Phil is a London-based antique and art dealer, sourcing an eclectic and delightfully eccentric stock of everything from art and aviation, to lighting, furniture and (the clue's in the name), cool stuff!
Adrian Alan Antiques
@adrianalanltd
One of London's leading galleries for beautiful 19th-century art and antiques, Adrian Alan has been supplying a selection of fine pieces since the mid 1960s
Antique Collecting
@antiquemag
We're the UK's longest-running monthly magazine for art, antiques and vintage – our experts know their stuff and we regularly update our account with auction house news, dealer finds and much more