Modern Art in demand in lively sale
The final Modern Art + Design sale of the year at Oxfordshire auctioneer, Mallams, achieved a total hammer price of over £443,000, just nudging the top estimate.
The auction house reported that with almost 1, 200 online bidders it was a very lively and successful two-day sale.
The first day focused on Modern Art and the top performing lot, with a hammer price of £25,000, was a screenprint of 'Welcome to Hell' by Banksy (b. 1974), numbered 91/175 and dated 2005.  Featuring a rat, Banksy has said about these animals: "They exist without permission. They are hated, hunted and persecuted. They live in quiet desperation amongst the filth. And yet they are capable of bringing entire civilizations to their knees. If you are dirty, insignificant, and unloved then rats are the ultimate role model."
Coming to Mallams from Art Republic, this work was accompanied by a Certificate of Authenticity issued by the Pest Control Office.
An oil on canvas painting by Anna Airy (1882-1964) also attracted considerable interest. It was entitled Portrait of Mr Pocock and was signed and dated 1908.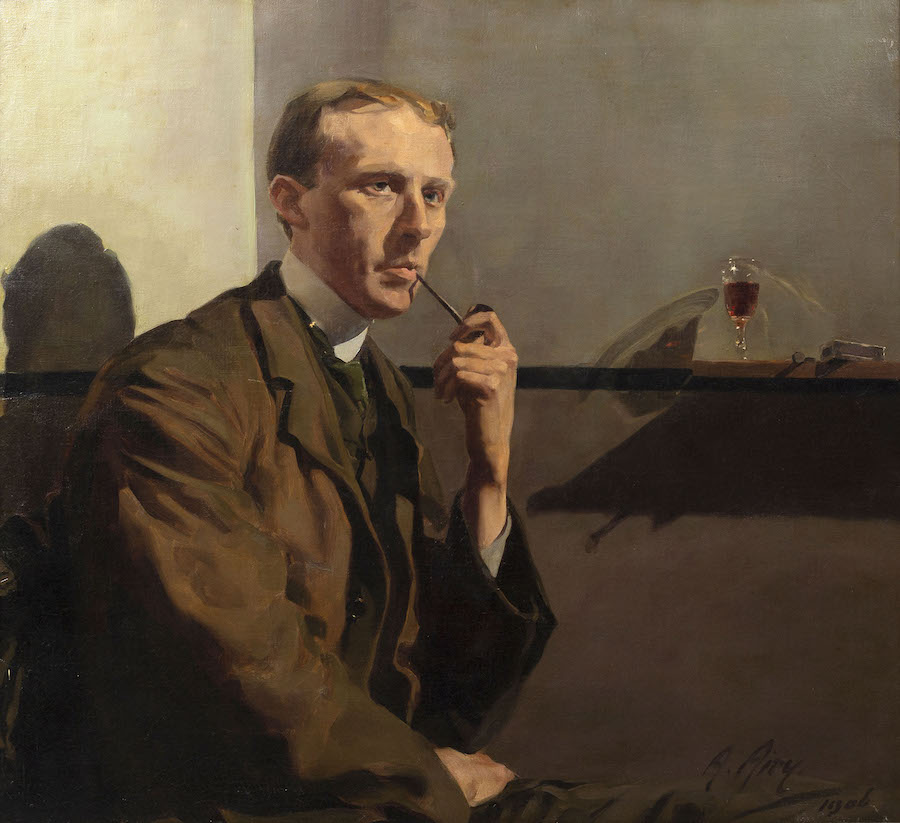 Anna Airy was considered, by many who knew her, to be one of the most gifted English women artists. She was a prolific painter and mastered a variety of mediums including oil, watercolour, and etching and her choice of subject matter was as diverse as her mediums. In 1952, The Royal Society of British Artists held a 'jubilee' exhibition honouring her great talent, entitled Anna Airy: Paintings, Drawings, and Prints. Portrait of Mr Pocock was highly contested and this pushed the hammer price ever upwards, surpassing its £2,000-£3,000 estimate to achieve a final winning bid of £14,500.
Another oil painting which performed well above expectations was a still life by Bryan Pearce (1929-2006), entitled Blue Jug and Bird Bowl. This signed painting was estimated at £6,000-£8,000 but huge interest saw the hammer finally fall at £13,000 almost 63% above top estimate.
Day two of the sale focused on 20th-Century Design, and included a range of studio and contemporary ceramics. A Pablo Picasso 'Hibou Mat' engraved ceramic plate conceived by Picasso (1881-1973) in 1955 was one of the standout lots, selling within its £12,000-£15,000 estimate for a hammer of £14,000. At just under 39cm in length, it was stamped and marked 'Madoura Plein Feu /Edition Picasso / Edition Picasso / Madoura'.