Withnail and I sale success
A sale of items from the cult movie Withnail and I saw the collection of the late Professor Bernard Nevill sell for four times its estimate to make over £250,000, with the proceeds benefiting UK charities.
Will Pasfield, auctioneer at Bellmans in West Sussex, commented: "I am thrilled that all the lots sold so well and that we had a packed room and lots of new bidders online. It was interesting to see that buyers did not just bid on items that were clearly recognisable from the film, but also other furniture and works of art. It shows what an amazing eye Professor Nevill had and while he saved so many pieces from certain destruction in the past, the auction has helped to find new homes for all of them."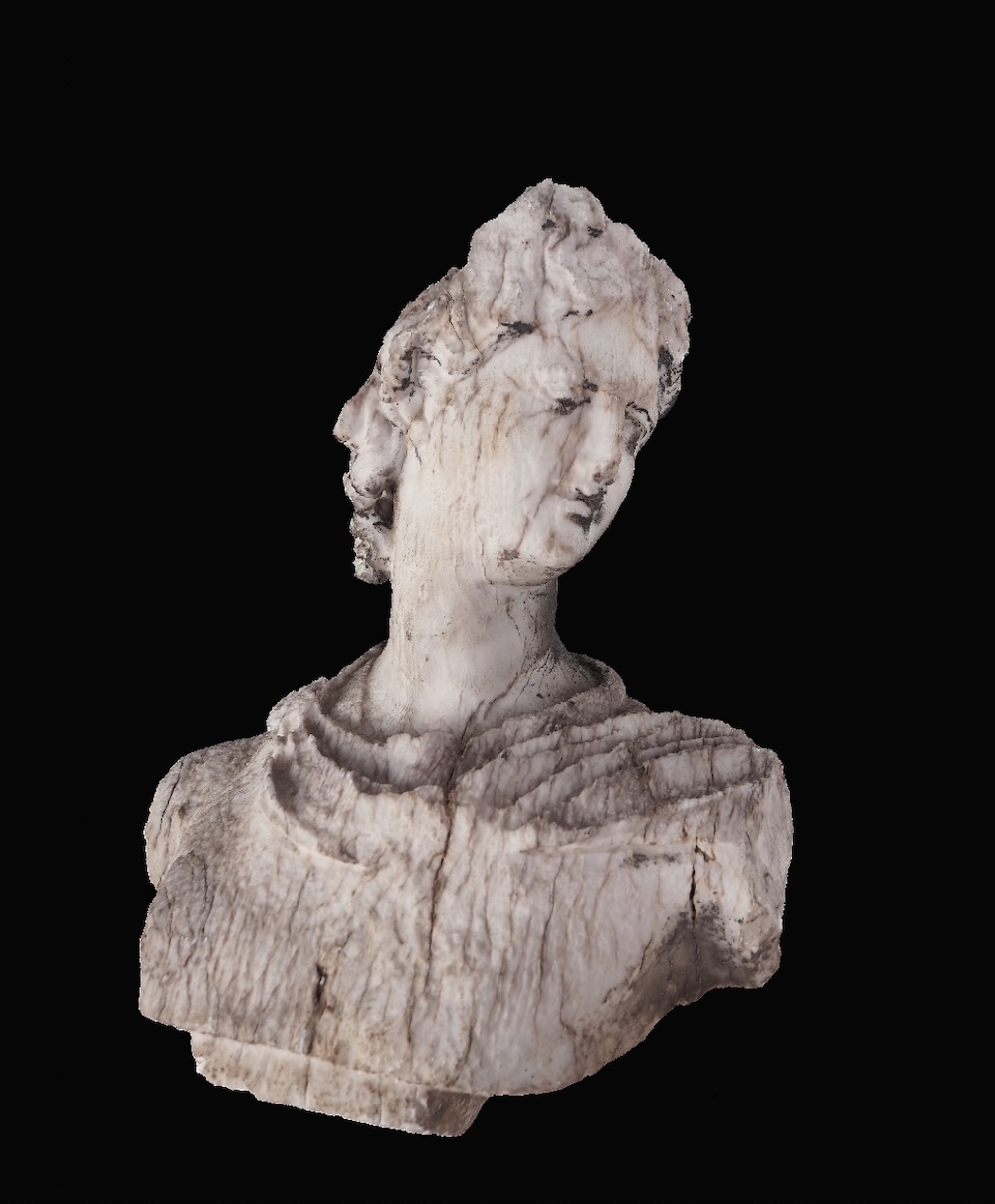 Top lot of the auction was the beautiful portrait of Clara Flower from 1872 by Anthony Frederick Augustus Sandys (1829-1904) which sold for three times its mid-estimate for £21,000 to a telephone bidder. The famous portrait of Lady Hamilton by Henry Harris Brown (1864-1948) from 1905 sold for £13,000 against an estimate of £1,500-£2,500 to a private collector on the phone.
The equally recognisable tapestry from the movie also sold to a private buyer for £13,000, but had been estimated at £2,000-£4,000. The two famous sofas from the film had been estimated at £4,000-£6,000 each and both sold to private buyers who paid £12,000 and £9,500 respectively.
Given Professor Nevill's background as a textile lecturer and designer, it is not surprising that the tapestries, cushions and other textiles did particularly well with most of the cushions selling in the region of  800, eight times its low estimate.
The British black comedy from 1987, has been described by the BBC as "one of Britain's biggest cult films" and established Richard E. Grant's film career and celebrates its 35th anniversary this spring. Set in 1969, it follows two unemployed actors as they decide they need a holiday and borrow the cottage owned by Withnail's eccentric Uncle Monty, played by Richard Griffiths.
Uncle Monty's luxurious house in Chelsea was in fact the home of Professor Bernard Nevill – West House, Glebe Place – and the scenes were filmed in his living room. Bellmans was able to offer the furniture and works of art from this film location as part of the auction of his estate.
Professor Bernard Nevill (1930 – 2019) was well-known as a textile designer and educator. He taught as a lecturer at the Central School of Art and Design from 1957-60 and then at the Royal College of Art and St Martin's School of Art from 1959-74. He inspired his students by taking them to museums and galleries, turned them on to the aesthetic vocabularies of William Morris, the pre-Raphaelites and the Ballets Russes. Among the star designers he taught were Zandra Rhodes and Ossie Clark and he had a discreet, but powerful effect on more than half a century of British fashion and decor.
In 1961 the famous London department store Liberty & Co recruited him as a design consultant, then design director. Nevill's Liberty collections came out of the decorative encyclopaedia in his head and guaranteed the success of the printed textiles which were so important for fashion in clothes and homes from the 1960s to the 1980s.
In his spare time he was a collector, in fact a hoarder of antiques, and his hobby was to restore houses and stuff them with the purchases he made all over the place. Wherever he went he would be looking out for a bargain. He had a particular love for Victorian art, which had rather fallen out of fashion due to the fact that most pieces were rather massive. Collecting was almost "a disease" as he tried to save books, textiles, clothes, furniture and objects from death, often even from skips.
The Trustees and Executors of the estate have confirmed that all the proceeds from the sale will be donated for a good cause to UK registered charities in loving memory of Bernard Nevill.