It Shouldn't Happen to an Auctioneer – tales from the rostrum
An auctioneer's lot is a heady mix of excitement, entertainment and unassuming bungalows filled with treasure. Eight well-known faces share some memorable highlights from their stellar careers on the rostrum.
Charles Hanson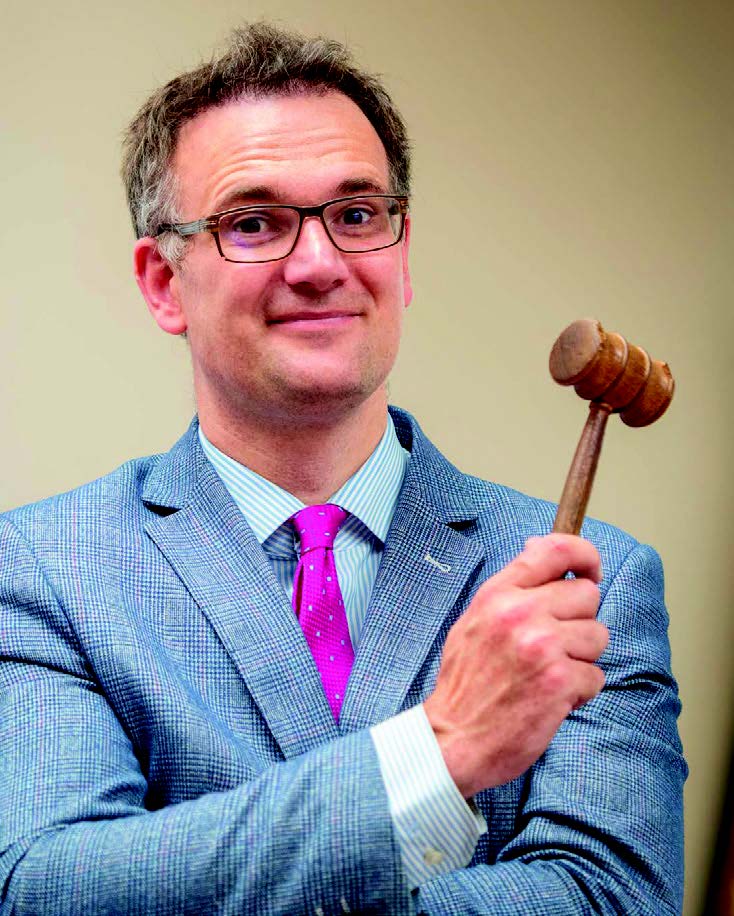 When Charles Hanson isn't running auction rooms in Derbyshire, Staffordshire, Oxfordshire and London, he's a popular edition on shows such as Antiques Road Trip and Bargain Hunt.
I remember being called to a house in Lincolnshire when the client said: "You must meet Charlie, he's been here a long time. He was dug out of that field over there." He opened a wardrobe and there in front of me, hanging on a coat hanger, was Charlie, a human Anglo-Saxon skeleton.
Another time, I was asked to check a blue-and-white plate lying shattered in 16 pieces in a tomato patch. The fragments formed an English Delftware plate, dated 1725, inscribed Drink Fare, Don't Sware. It went on to make £5,000.
One occasion I thought I'd really made it when I was asked to clear a castle, but when I arrived I was told, "I'm sorry, Mr Hanson, the castle's been cleared". Instead, I was pointed towards a 1960s bungalow. Never judge a book by its cover. That bungalow was full of history, not only that, we found a hidden safe. Inside was an envelope containing a flawless 5ct emerald-cut diamond ring. It made £112,000.
Even pig farms can harbour hidden treasures. In lockdown, I was alerted to a bronze bust found in the ground on a farm. It turned out to be of the Roman emperor Marcus Aurelius, from the 1st century AD. It sold for nearly £200,000.
Christina Trevanion
Christina Trevanion, is the managing partner and founder of Trevanion Auctioneers and Valuers in Shropshire, alongside being a familiar face on Bargain Hunt and Antiques Road Trip.
One of my favourite moments as an auctioneer is telephoning a client who hasn't been able to attend an auction in person or watch it online, and discuss the results. I remember meeting a lovely elderly lady who was having a clear-out to fund home improvements so she didn't need to go into care.
She gingerly handed me her "husband's tatty old watch", saying it would be unlikely I would want it. In the 1960s, she told me, her husband was late for work so often his site foreman gave him his spare watch. Much to my delight, the unassuming 'spare' turned out to be a sought-after WWII military WWW Grana wristwatch, which I put into auction with an estimate of £2,000-£3,000. After the auction, I phoned the lady to let her know:
"Oh, Christina, did the watch not sell?"
"No, it sold rather well."
"Did it? Well you do amaze me, that tatty old watch?"
"Yes! What do you think it sold for?"
"£2,000..?"
"Nope, more."
"£3,000..?"
"Nope, more!"
"Oh, lord… £5,000?"
"Nope! Are you sitting down?"
"YES!"
"It sold for £9,000!"
Silence…then: "Oh, Christina, love, what have you done?"
It was a life-changing sum of money and such a lovely moment I will cherish forever.
Izzie Balmer
When she's not appearing on shows such as Antiques Road Trip, Izzie Balmer is an auctioneer and head valuer at Wessex Auction Rooms in Wiltshire.
As an auctioneer you'd think I'd know better than to wave, call out, nod or raise an eyebrow in the saleroom while an auction is underway. But I recall an auction when I was operating the internet platform and my brother walked in. Excitedly, I waved at him. He, far more coolly, waved back. But we almost found ourselves buying a wardrobe. Fortunately, the auctioneer realised the error (after I, redfacedly, admitted what had happened).
Another evening I was on the rostrum when my dad walked in and, before long, started bidding on an Indian sword (which I knew to be a reproduction and worth about £20). Knowing my dad hadn't viewed it and didn't know, I tried to ignore his bid. But he kept raising his hand. To push home my point, I pointedly re-read the full description in an effort to make him see sense. But to no avail and dad became the successful, if disappointed, owner of a modern reproduction sword – which never did make it on display.
The first time I sold a really high-value item I recall being unsure the of the increments after £10,000. Some auction houses say 10 per cent but that wasn't the case with this saleroom. I didn't want to lose the pace by stumbling over the next bid so I panicked and decided to go up in £100 increments. All the way to £22,000. To say it took a long time is an understatement, although I later discovered the painting might have sold for less if I'd gone up by £1,000s as both parties kept thinking "Well, it's just another £100."
Adam Partridge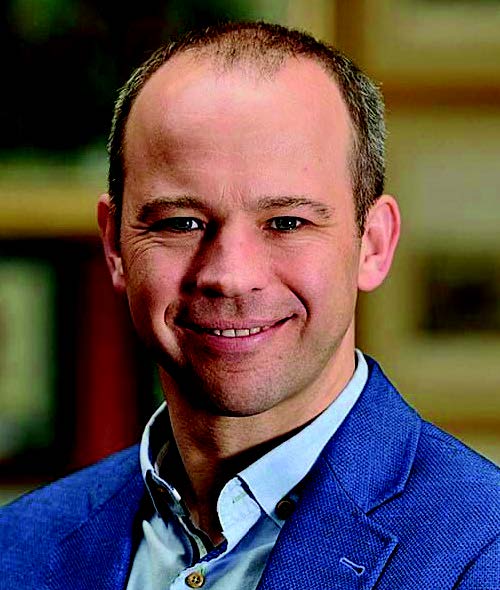 Adam Partridge runs his own auction house Adam Partridge Auctioneers & Valuers in the northwest, and has appeared as an expert on Flog It! Bargain Hunt and Cash in the Attic.
One of my most memorable appointments was when I was called to an unassuming council property in the Stockport area to look at a pair of vases. Having met the vendor in the local pub, my anticipation levels were fairly low. But as soon as I saw what he had to offer I felt a physical reaction of excitement in my gut.
Staring back at me was the most fabulous large pair of Elkington cloisonné vases, undoubtedly made for one of the great exhibitions in the late 19th century.
The vendor was keen to sell them direct to me for £2,000 but I dutifully explained auctioneers don't buy pieces, they advise on value, auction them and then take a commission on the sale.
Encouraged by the news that I thought the vases were worth more than £2,000, he consigned them for auction. Further research indicated that they were indeed made for the Centennial International Exhibition of 1876 in Philadelphia. On the sale day, after huge pre-sale interest, we had eight telephone bidders from all around the world.
The vendor was pacing excitedly and when the bidding shot up to £40,000 he couldn't contain his excitement and shouted, "Go on, lad!" to the surprise of others in the room. When the hammer fell at £86,000 he actually ran around the room celebrating.
The next day when he called to ask me not to put the result in the papers, I was worried something sinister was afoot. I had, of course, checked the vases' provenance and was satisfied they were an inheritance. I needn't have worried, it transpired the vendor was in half-shares with his brother to whom he'd already given £1,000. As the saying goes: "Where there's a will there's a relative."
Catherine Southon
A much-loved regular on Antiques Road Trip and Bargain Hunt, Catherine Southon also runs her own auction house, Catherine Southon Auctioneers & Valuers, based in Kent.
I was fortunate to start at Sotheby's Bond Street back in the late 1990s. Before internet bidding, salerooms were buzzing with keen bidders and auctioneers had to be very animated to command the attention of the room.
I well remember at one of my first auctions being rather over animated and sending a glass of water flying across the revered Sotheby's rostrum.
In the 10 years since I set up my own saleroom I have many tales. I recall a fire alarm going off causing the entire saleroom to congregate in the carpark for 20 minutes.
Another time I remember there being an accidental pile-up of cars in a domino effect in the car park. While the porter read out the number plates of the damaged cars the entire room disappeared just as I started the jewellery section.
I also remember falling through the rostrum while waving the gavel, then balancing on one high heel on a temporary makeshift rostrum while a new one was being built!
Elizabeth Talbot
Elizabeth Talbot, auctioneer at TW Gaze in Suffolk and regular on the BBC's Flog It! and Bargain Hunt.
The widely-held belief that it is possible to accidentally bid on a lot at auction is one I have spent my career trying to dispel. A bidder's intent (however subtly displayed) is very recognisable from the auctioneer's vantage point on the rostrum and distinct from any accidental movements or gestures.
However, just a few years ago, I was presiding over a vintage textiles auction in Diss. The room was full, bidding lively and the mood buoyant. Just in front of the rostrum sat two ladies who were having great fun securing various lots of fashion finery.
Men's wardrobe classics were included in the sale, so it was no surprise to me that, on offering a smart piece of male couture, a gentleman should enter at some speed with detectable determination and gesticulating as he came.
Bidding on the lot had already commenced, but I included him in the interaction as soon as I could. By now he was stationary but continued to bid as I returned to him for further instruction. The gavel fell and I asked him for his buyer's number. He prompted the two ladies in front and, details taken, he duly became the proud owner of a new (vintage) suit.
After the auction I was beckoned by the trio who were full of mirth. It turned out the new suit's owner was the husband of one of the women at the front, the other being his daughter. He had been waving to both when he entered the room. The penny dropped – he had not intended to buy the suit at all.
"Why, then", I asked bemusedly, "didn't you correct me but rather carry on bidding until the lot was knocked down to you?" His reply? "I was too embarrassed to say anything!"
It was, though, apparently the best money they ever spent at auction, a good price for the much-told anecdote. I don't know if he ever wore the suit.
Caroline Hawley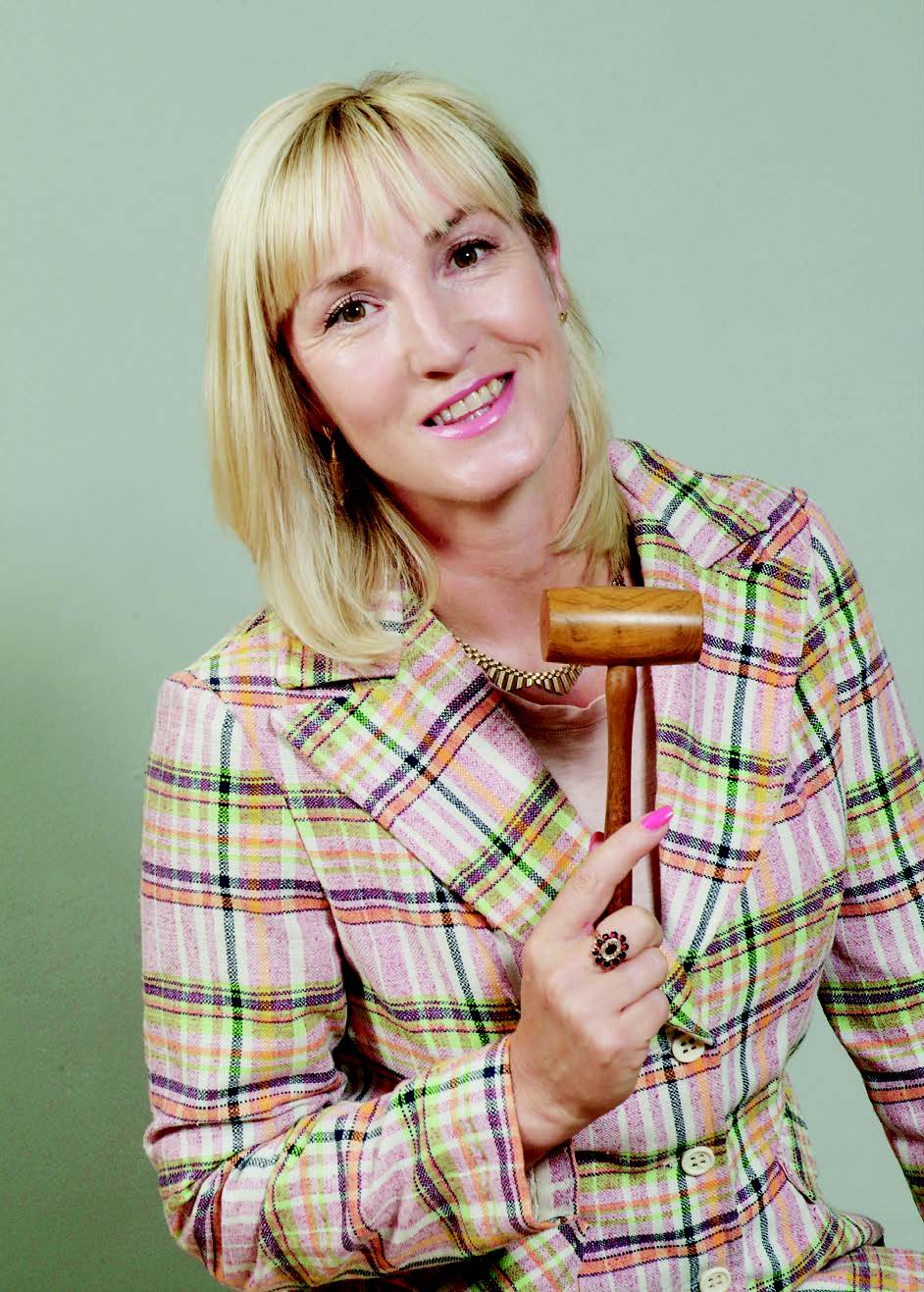 Caroline Hawley runs her auction house, Hawley's Auctioneers and Valuers in Yorkshire, alongside regularly appearing on TV shows Flog It!, Bargain Hunt and Put Your Money Where Your Mouth Is.
One of my most memorable moments on the rostrum was in 2020. My son had just got engaged and as a joke I changed my phone ringtone to I'm So Excited by the Pointer Sisters, to my amusement and their annoyance! Shortly afterwards we were lotting up the contents of a local estate where a pair of Chinese plates stood out among the usual personal trinkets and mementoes of a lifetime.
After thorough research we discovered that they may have a significant value. They were mark and period Yongzheng, 1722-1735.
When the plates came up at lot 16 the saleroom was packed, the bidding was frenzied and I was doing my all to remain cool. You could have heard a pin drop in the hushed crowd. On and on the bids came, fast and furious, until it reached a whopping £100,000, and at that exact moment my phone rang out loudly with… you've guessed it, my new ringtone, much to everyone's amusement! The hammer eventually went down at £146,000 and, needless to say, I was so excited!
Thomas Forrester
Thomas Forrester is a regular part of the BBC's Bargain Hunt team, and is also an auctioneer at Special Auction Services which has two auction rooms in the south of England and West Midlands.
My first auction was a jewellery sale in Bath when I was in my early 20s. Mid-way through the auction a gentleman was getting more and more annoyed at the high prices. He finally stood up and shouted in a French accent: "This is ridiculous, these prices, how can I afford to buy anything!"  After he stormed off, all I could do was re-start the auction.
On another occasion a lady in the middle row whose rug I'd estimated at £30 to £50, eventually sold for £21,500. In the run-up to the sale, she had been hassling me about her items because she had a very large dentist bill to pay. Even at £21,500 she still wasn't satisfied.
Another tale surrounds the figure of the elephant god, Ganesh. It was another surprising lot, which, this time, I sold for £114,000. The vendor was a lovely lady of a certain age who was even more surprised because my estimate had been £100-£200. When she received the money she phoned to thank me. She told me: "I'm sharing the money with my sister I've not told her what it sold for. She has a heart condition and I didn't want to add to it."