Classic car sale in Surrey this summer

A Surrey auction house is gearing up for a specialist sale of classic cars, motorbikes and automobilia on June 21, the first day of its four-day summer sale event.
Thousands of lots will go under the hammer between June 21 and 24 at Ewbank's. The four-day event kicks off on June 21 with a sale of cars, motorbikes and automobilia; on June 22 jewellery, watches and coins will go under the hammer; on June 23 its silver and fine art; and the final day, June 24, will see sales of antiques, books, clocks and antique furniture.
The team at Ewbank's already has a range of classic and modern classic cars consigned for sale including a 1963 Rolls Royce, a 1968 MGB and a 1964 Ford Cortina.
The Rolls Royce is a 1963 Silver Cloud III standard steel saloon which carries a pre-sale guide price of between £48,000 and £50,000. It has a four-speed automatic gearbox, power-steering, eight-cylinder 90 degree V-configuration engine, and 6.2 litres displacement.
For Rolls Royce fans looking to make a slightly smaller investment, among the items of memorabilia on sale is a Classic Stable Ltd Famous Rolls Royce radiator decanter. It comes in a fitted box and carries an estimate of between £400 and £600.
Other highlight cars on sale include a beautifully restored 1968 MBG, which is going under the hammer with an estimate of between £24,000 and £28,000. The vehicle was rebuilt in 1997/98 with many new components and is sold with a detailed folder outlining the restoration and its full-service history.
A 1964 Mark 2 Ford Cortina deluxe saloon is on sale with a value of between £10,000 and £15,000. It has 60,300 miles on the clock and has 12 months' MOT with no advisories.
A British design classic, the Rover P5 mk11, is also on sale. This 1963 saloon car with a three-litre straight-six engine has done 58,000 miles and has a guide price of between £7,000 and £10,000.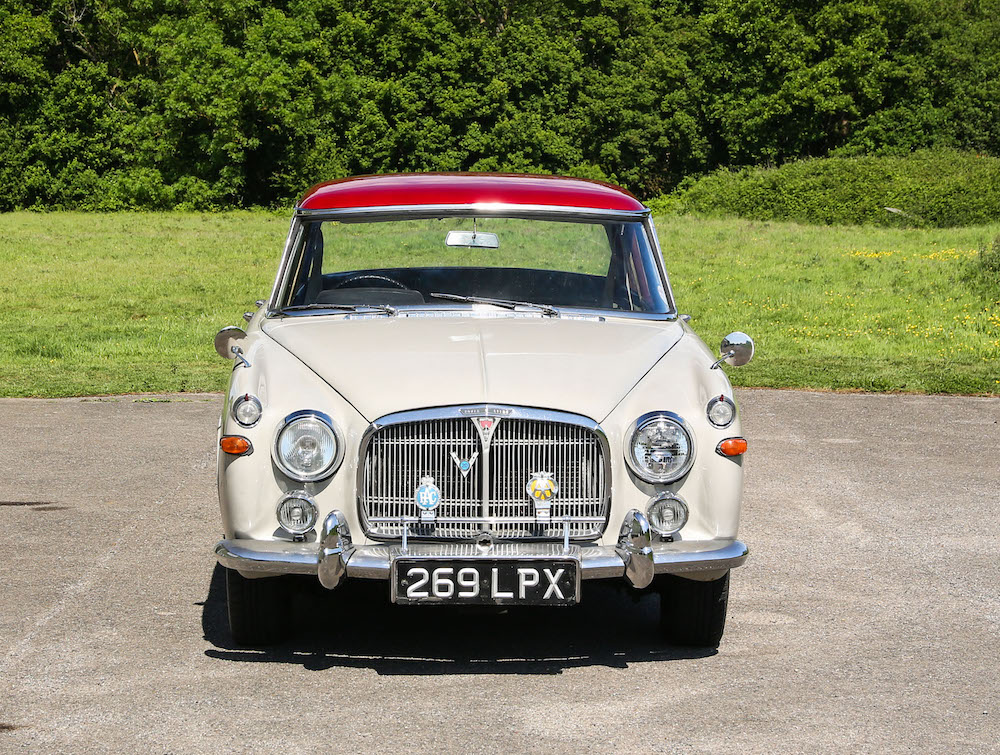 Luxury German cars will always be popular choices for car enthusiasts and Ewbank's has a couple of Mercedes-Benz models sure to pique their interest.
A blue metallic 2011 Mercedes-Benz E350 CDI, which has had one owner from new and has 72,300 on the clock, has a guide price of between £6,500 and £7,500.
 An F809 MCA Mercedes-Benz, 300se automatic saloon, is on sale with an estimate of between £4,500 and £5,500.
Andrew Ewbank, partner and auctioneer, said: "This car is a prime example of a well-looked after classic. It was first registered on 21 April 1989 and has done 96,000 miles. However, the interior of the car is in great condition."
Scooter fans will be delighted to see a rebuilt 1964 SX 200 Lambretta on sale. It has a 150 frame and 200 cc engine, and has only done 25 miles since the restoration. It has an estimate of between £3,500 and £4,500 and comes with history and paperwork.