Sculptures by Modern Masters lead Modern British & 20th-Century Art Sale
– Sponsored Post –
Sculptures by Modern Masters will lead the upcoming Modern British and 20th-Century Art sale taking place at Roseberys on Thursday 8 December 2022.William Summerfield, Head of Sale & Specialist, Modern & 20
th
Century Art, said: "Central to this December sale is the extraordinary collection of Geoffrey and Fay Elliott. Their collection shows a passion, daring and rarely seen sense of playfulness, encapsulating some of the most important artists of the 20th century, such as Lynn Chadwick, Dame Elisabeth Frink, Kathe Kollwitz and Grandma Moses. Other highlights include an Andre Derain, recently authenticated and not previously seen at auction, originally owned by Stefanos Zifos, the step-son of Alexander Michalinos, a Greek ship-owner who built "Megaron Maximou" in Athens. We also have a large collection of works owned by Grant Fine Art, Northern Ireland, which specialised in Irish and émigré artists, such as Josef Herman, Alfred Cohen and Henryk Gotlib, and worked closely with the famous post-war gallery Rowland, Browse & Delbanco."The sale of the Elliott collection, lots 1-40
,
follows Roseberys' extremely successful sale in November 2021 of the first part of their collection, which included works by Gwen John, Helen Bradley and Patrick Procktor. The Elliotts never chose the most obvious examples by any artists, following instead their unique taste and vision, to create a truly one-off collection.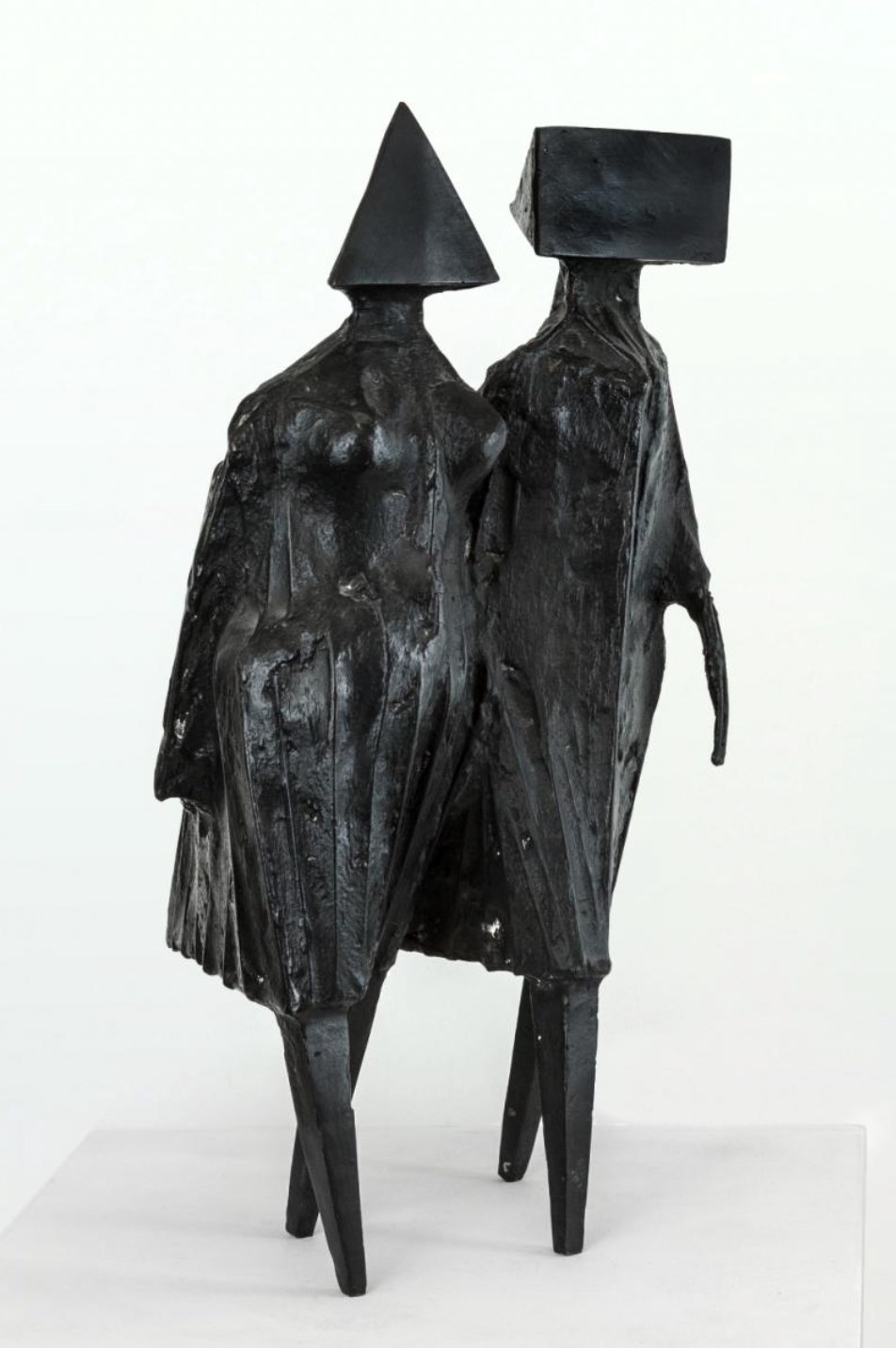 Central to this collection is Lynn Chadwick's iconic 'Maquette VII Walking Couple, 1976', lot 13, a brilliant example of the artist's mature style of the 1970s, encapsulating the physical energy and emotional heart of his work. Leading British post-war sculptor Lynn Chadwick was introduced to an international audience when he was included in the XXVI Venice Biennale in 1952, as a way for the British Pavilion to demonstrate that the success of British sculptors reached beyond Henry Moore and Barbara Hepworth.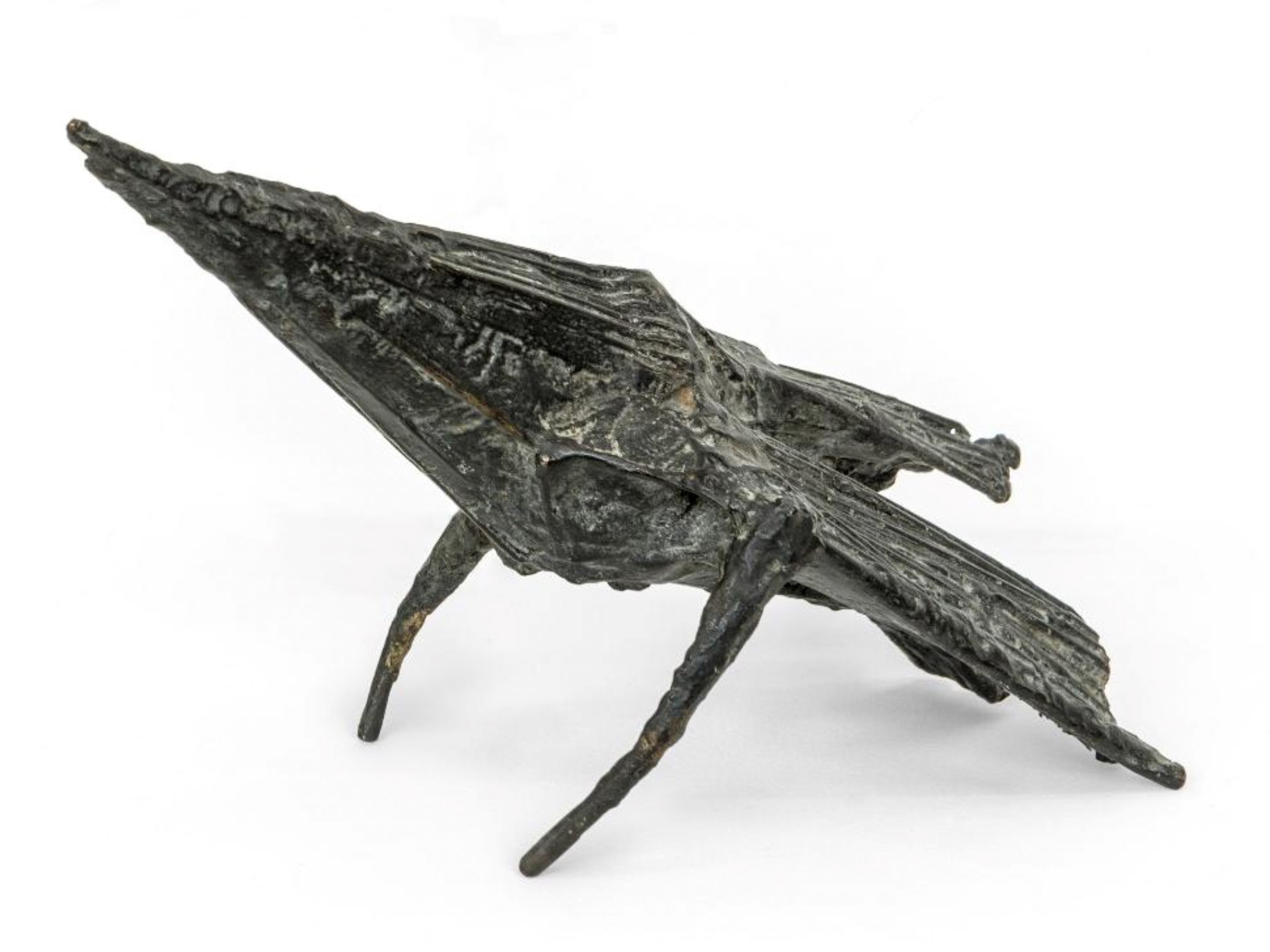 The sale also has another earlier piece by Lynn Chadwick, 'Bird VIII, 1959', lot 12. In 'Bird VIII', the strong angular geometric beak is ready for flight, poised on pin legs.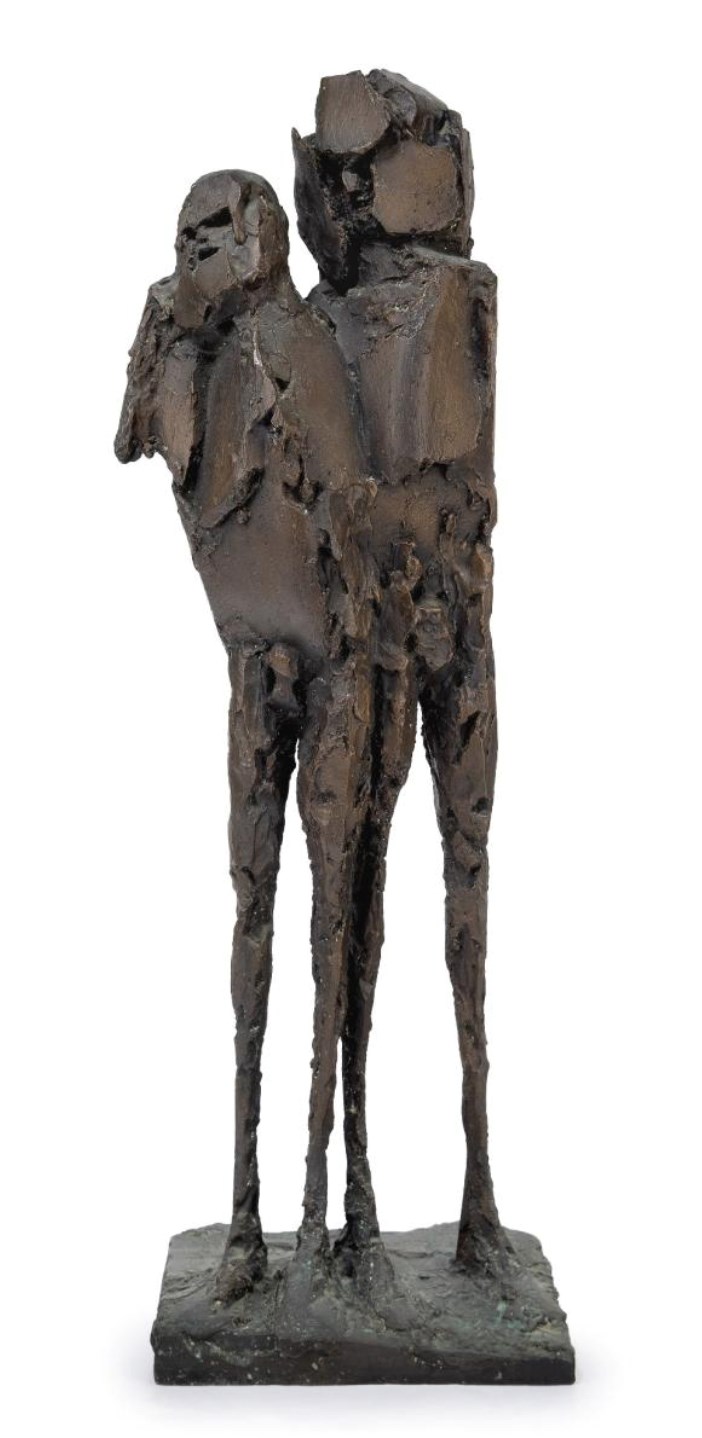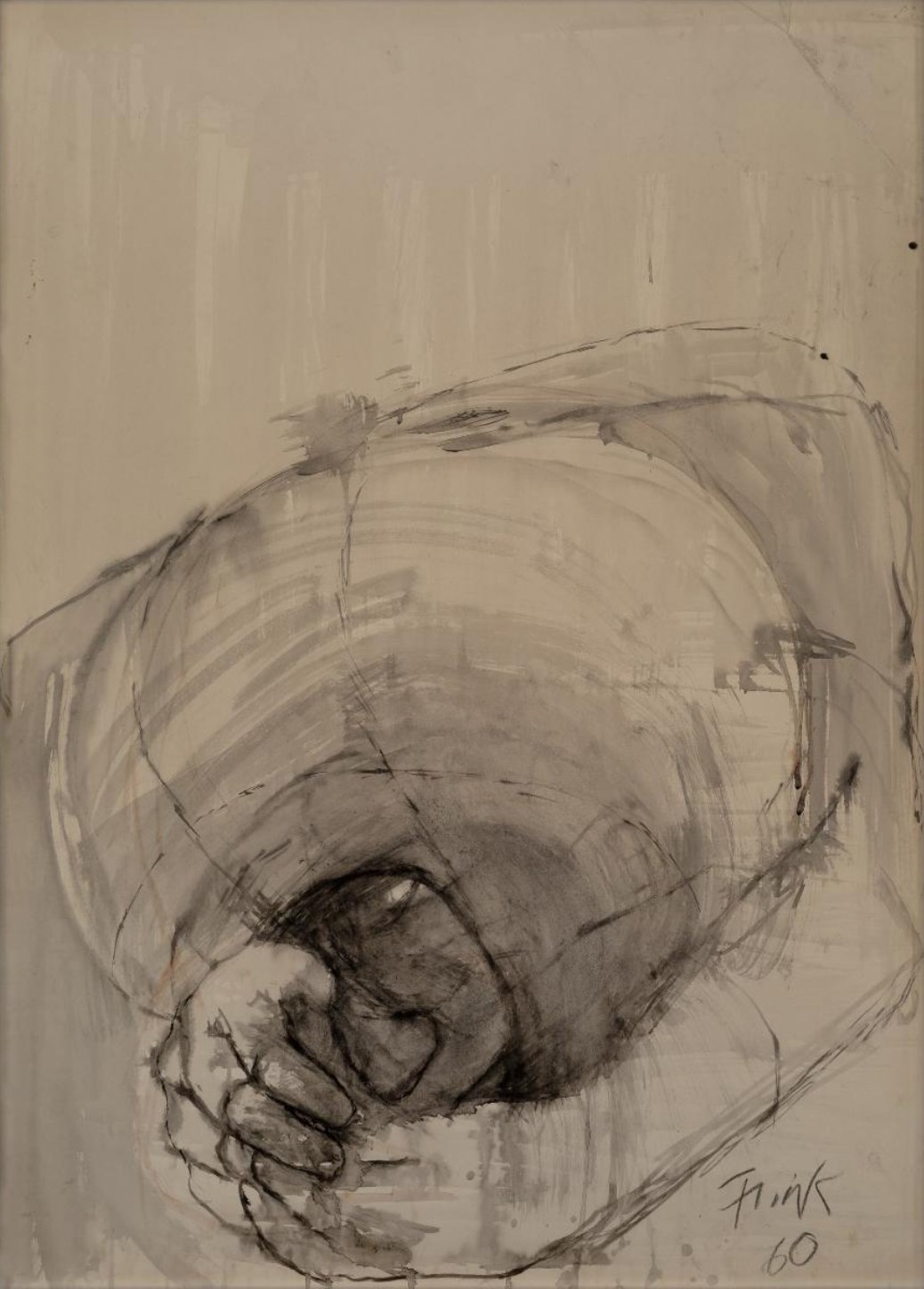 This powerful early work by Dame Elisabeth Frink 'Assassins I, 1963', lot 10, displays one of the artist's most characteristic and unique themes, armoured male figures. Frink created two works focusing on the theme of Assassins, which were influenced by the assassination of JFK. This is a rare sculpture of multiple figures in the artist's oeuvre and the treatment of the figures' faces points to the artist's seminal 'Goggle Heads'. Other casts of this work are in the Arts Council Collection. We are also fortunate to have a related early drawing, 'Birdman, 1960', which combines the imagery of the myth of Icarus with Frink's experiences during the Second World War.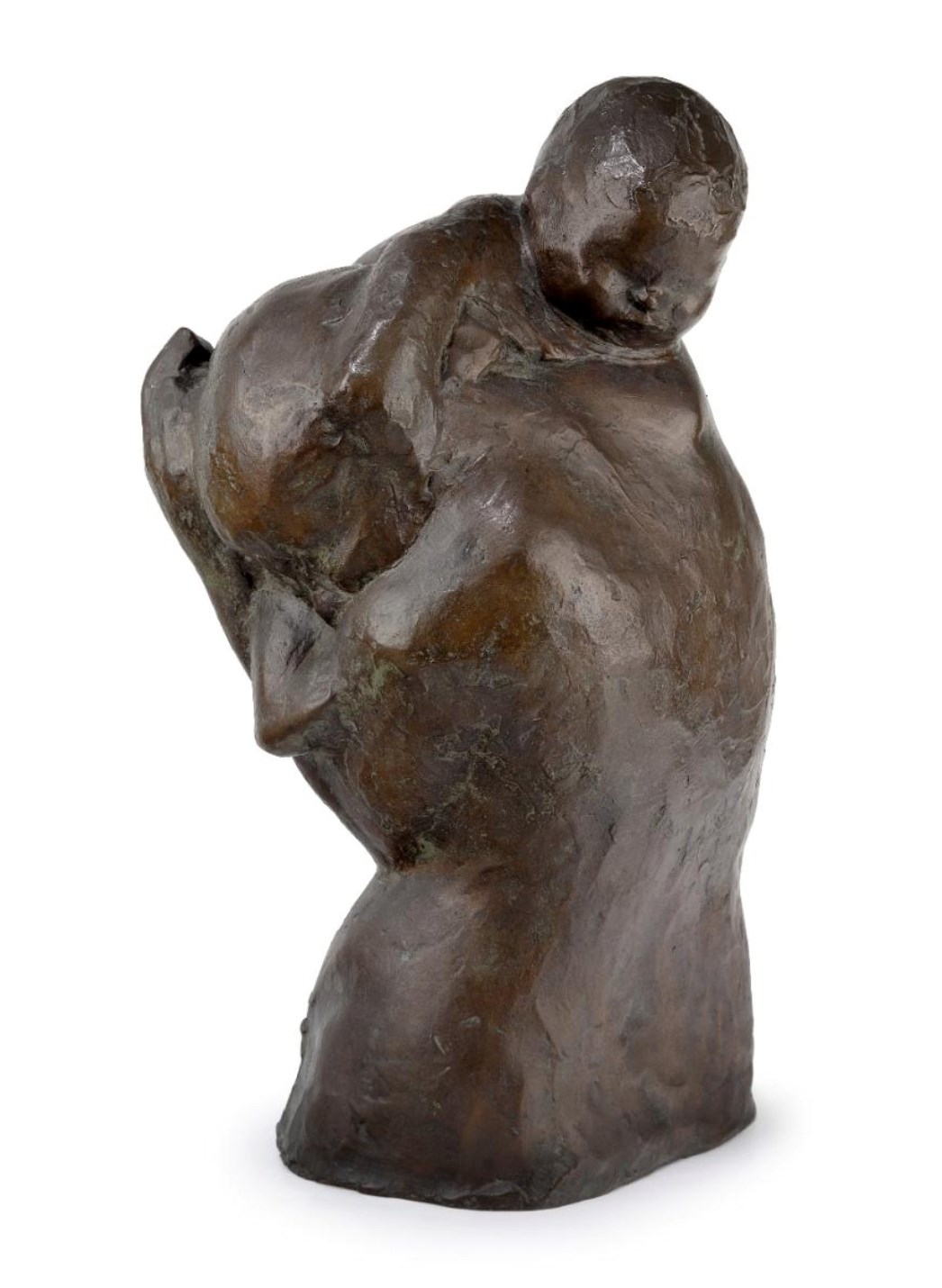 Kathe Kollwitz created lot 7 after the tragic death of her son in Flanders in 1914. Kollwitz's work remain as a symbol for the suffering of mothers in the 20th century. Kollwitz is currently the focus of a major exhibition at the Royal Academy, London, 'Making Modernism'.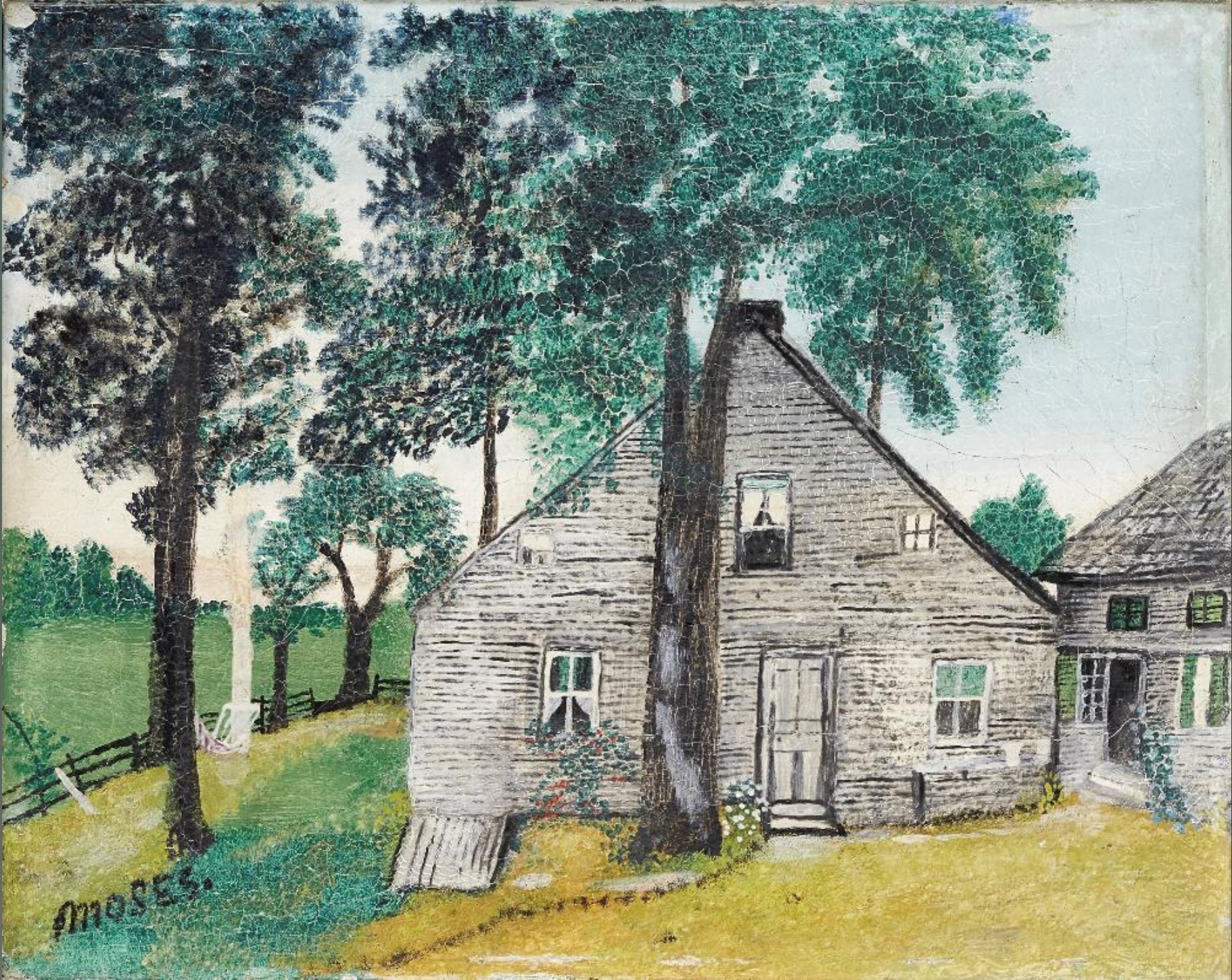 The final highlight from the Elliott Collection is lot 9, 'Kenyon Old House',  by Grandma Moses, a self-taught painter, and one of America's most beloved folk artists. This work was originally handled by legendary dealer, Sidney Janis, whose gallery was an early exhibitor of the Abstract Expressionists, as well as Modern European masters. Janis included her work in the show 'Contemporary Unknown American Painters' at the Museum of Modern Art in 1939, which brought her work to national attention.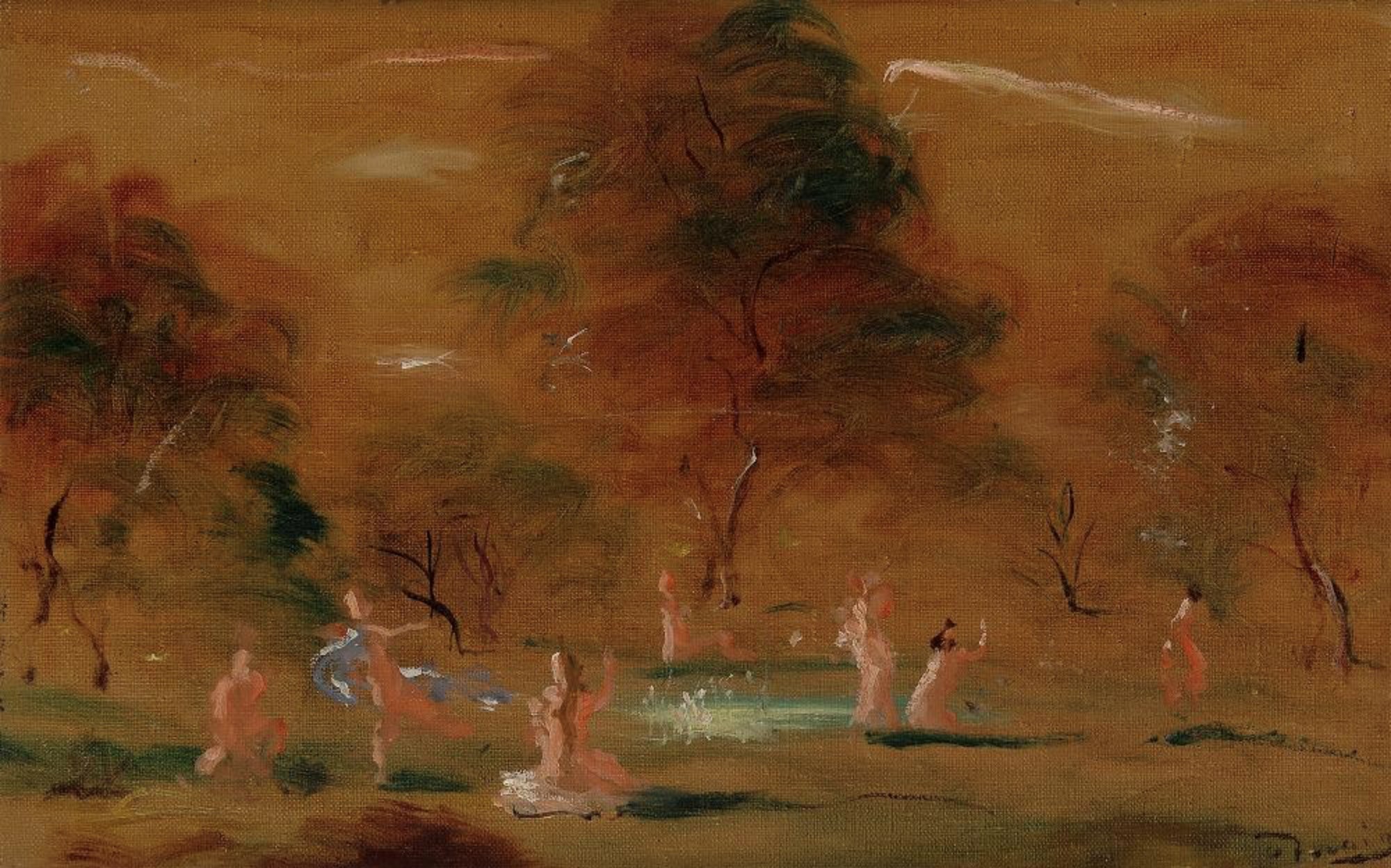 Elsewhere in the sale, we have lot 69, André Derain's 'Baigneuses dans un paysage, c.1946-50'. Fresh to the market, this work shows the influence of Jean-Baptiste-Camille Corot in both subject matter and subtle colour palette. His later work is frequently imbued with the language of Greek mythology, for example 'Les Bacchantes, c.1945', Musée d'art moderne de Troyes). Bathers is a subject matter Derain explored frequently over the course of his lifetime (see an early example – 'The Bathers, 1908'), popularized by Cezanne. This work was owned by Stefanos Zifos, the son of the grand lady of Athens, Irena Manoussi-Maximou. His step father was Alexander Michalinos, a Greek ship-owner who built "Megaron Maximou" in Athens, which today is the residence of the Greek Prime Minister. Zifos spent most of his life in Paris, where he built his art collection and developed an interest in Derain.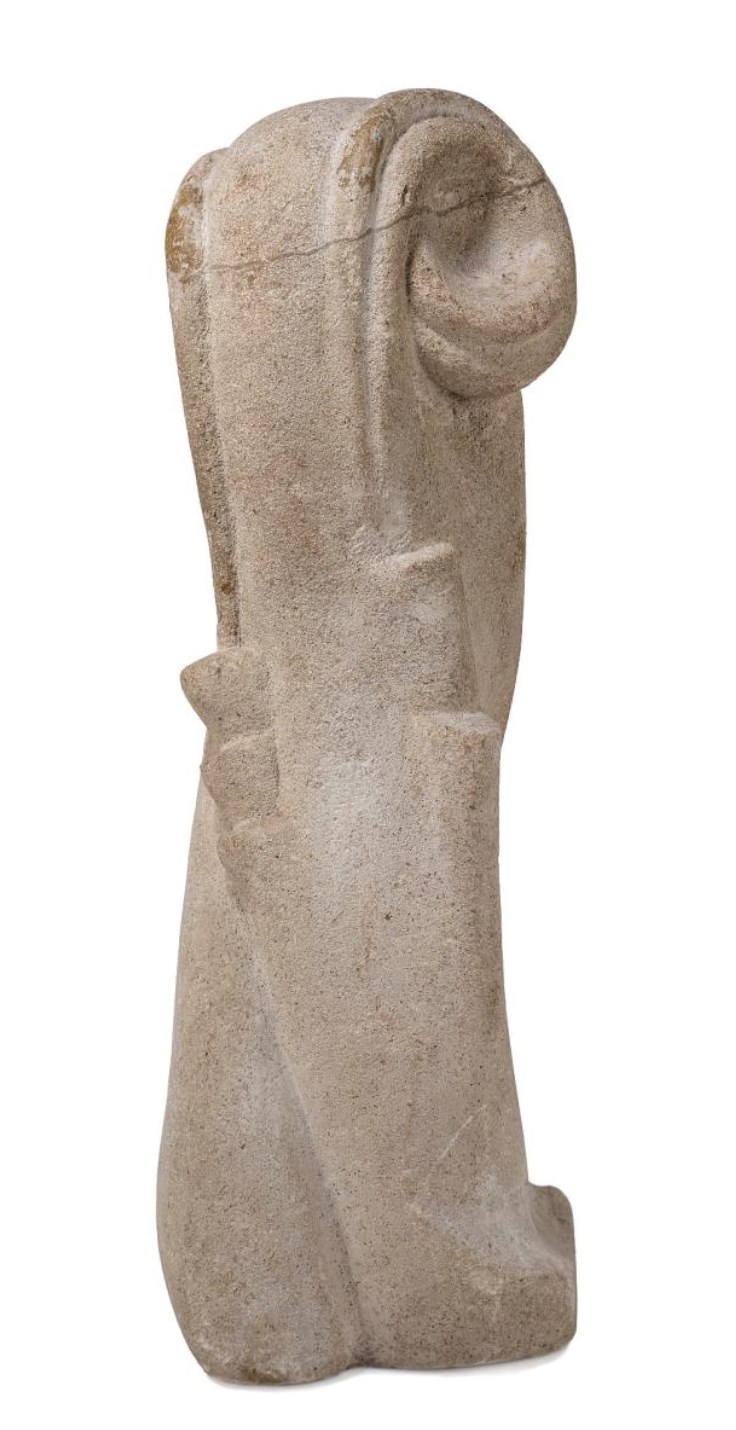 Lot 64, the transitional work 'Figure' by Josef Csaky, comes to us by descent from the artist's family. Similarly to other works made in the 1920s, demonstrates the artist developing the language of Cubism, combining a curvilinear approach to form with a more classical austerity, influenced in part by Greek korai. Csaky initially studied in Budapest before moving to Paris in 1908, basing himself in a studio at La Ruche where his neighbours included Alexander Archipenko, Marc Chagall, Henri Laurens, Fernand Léger and Chaim Soutine. Picasso and Braque had just begun experimenting with Cubism, and Csáky and Archipenko were among the first artists to create Cubist sculptures.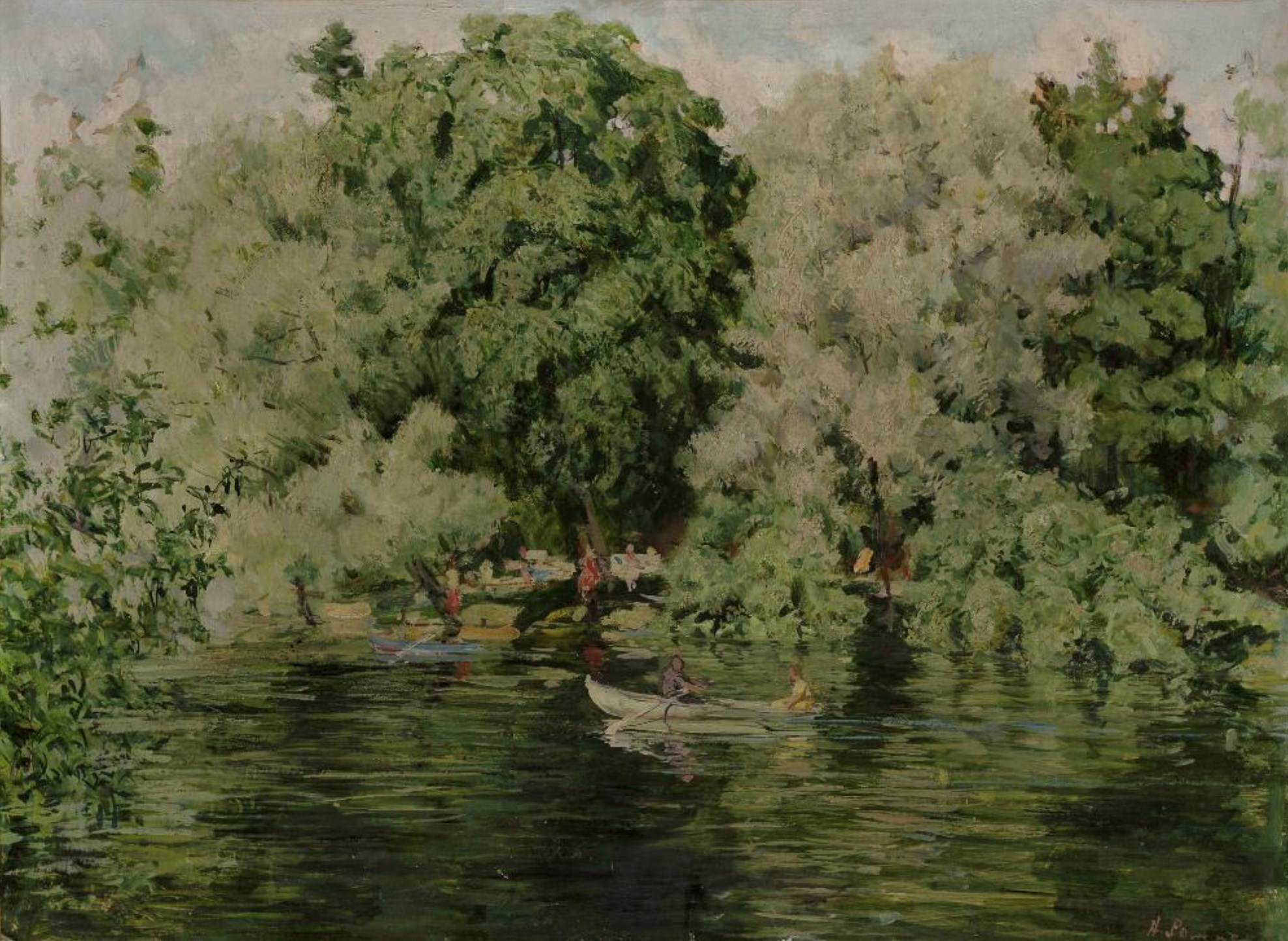 Nikolai Romadin's 'Boating in a Park, 1957'
,
 is a masterpiece from Soviet-era Russia, originally owned by the descendants of actress and collector, Nelly Szibner and her husband, Jan. The pair married in 1927 and amassed an impressive collection of art and antiquities principally purchased in Paris during the 1920s and 1930s. During the Second World War, however, Jan was captured and later died as a Prisoner of War in October 1945. Following Nelly's death this collection passed to Jan's sisters. The present work is similar to 'Summer', also executed by Romadin in 1957. The style and location show a number of similarities.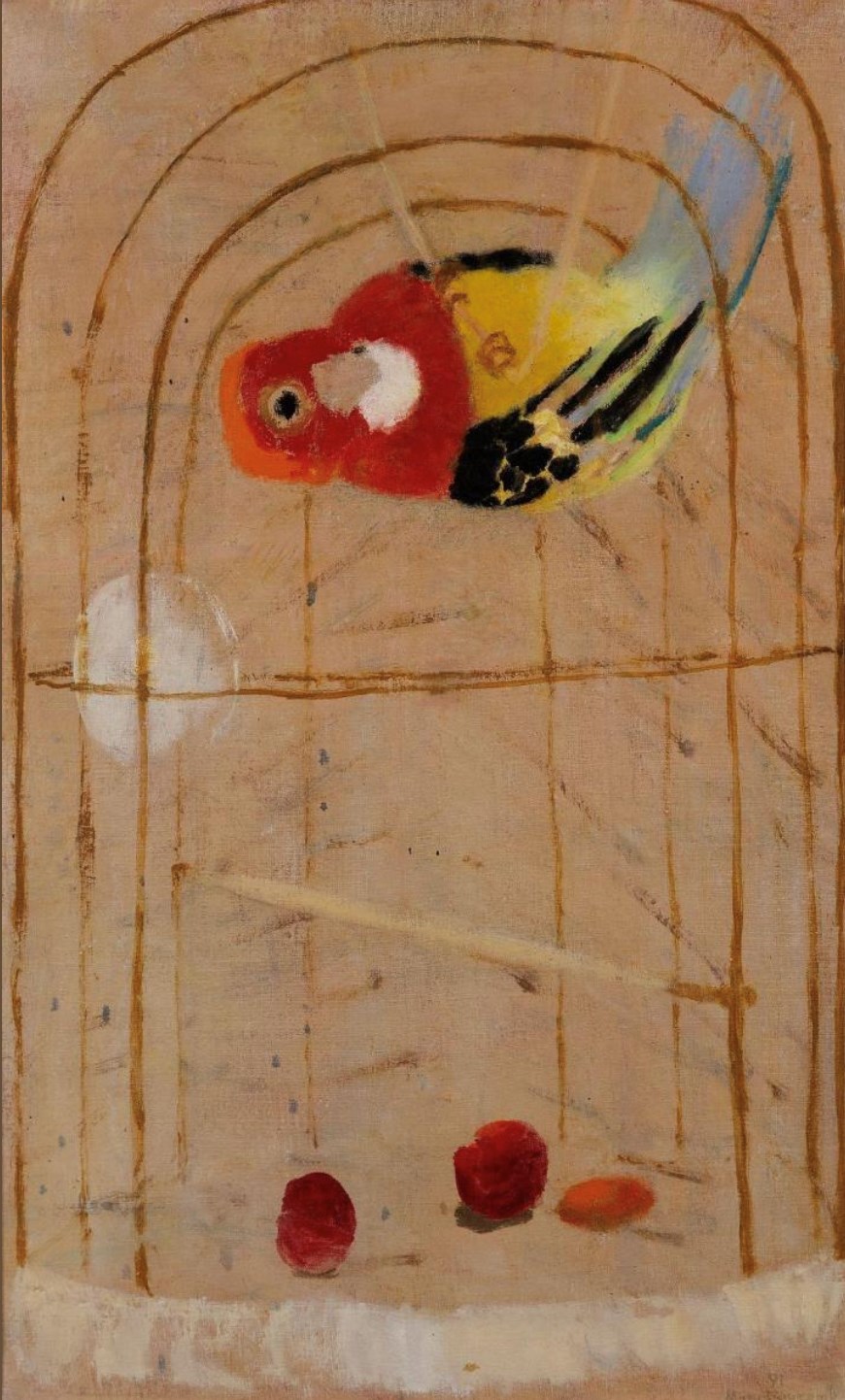 Finally, there is a dazzling 'Parakeet with Fresh Cherries, 1991' by much-loved British painter Mary Newcomb. Newcomb is celebrated for her everyday observations of nature in her own poetic style. Here, the bright red and orange of the parrot is balanced with the plump cherries below, the composition demonstrating the artist's highly individual way of looking at the world. In 2021, a major retrospective for the artist was held at Compton Verney near Warwick. The museum holds a large collection of British Folk Art, which was originally gifted by Andreas Kalman, the director of Crane Kalman Gallery which exhibited her work since the 1970s.
This auction will take place on Thursday 8 December 2022
Viewing Times at Roseberys:
Sunday 4 December: 10 am – 2 pm
Monday 5 December: 9.30 am – 5 pm
Tuesday 6 December: 9.30 am – 5 pm
Wednesday 7 December: 9.30 am – 5 pm