Chinese Imperial blue porcelain basin leads sale
The star lot in a recent Asian & Islamic Art Sale was a Chinese Imperial blue porcelain basin painted with a ferocious three clawed dragon rising from the waves above two carp and a smaller fish. Featuring a monochrome six character Kangxi mark to the base, this striking basin was estimated at £20,000-£30,000 in Mallams' recent sale, but with a number of interested parties, the auctioneers reported exciting bidding war, with a telephone bidder finally claiming the prize with a £120,000 bid.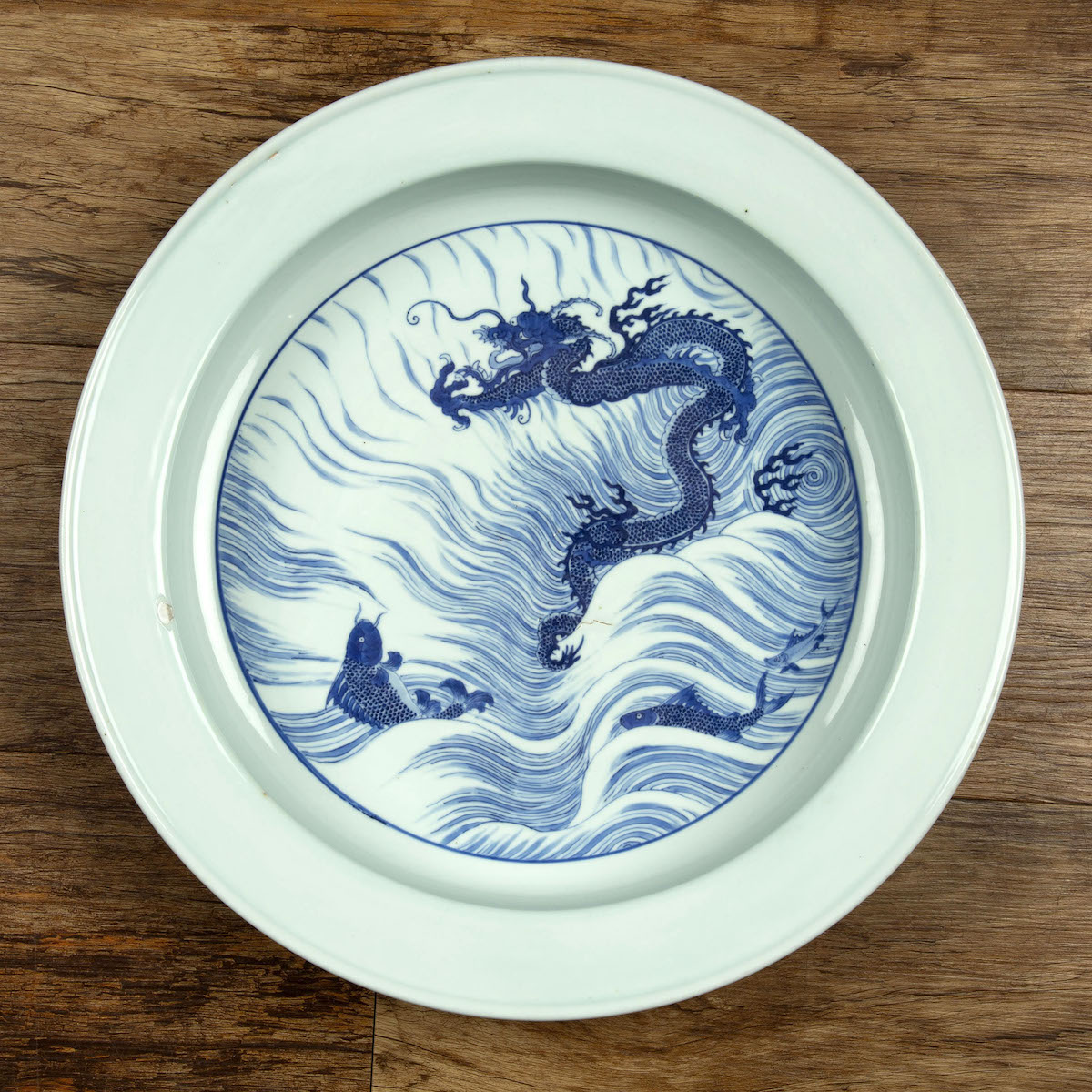 Robin Fisher, Mallams' Director and Head of Asian Art said "I was not totally surprised by the eventual price judging by the level of interest. It is a classic Imperial blue basin from the Kangxi period, which came from a local house where a colleague had been called to carry out a probate valuation. The family had been missionaries in the Far East back in the 19th century, and I imagine it had probably been more prominently displayed earlier on, but it had slowly worked its way to the rather forlorn row of plates above the old oak dresser.'' Mallams said that many lots performed well above expectations.
A number of items from the Paul Whitfield Collection featured in the sale and a matched pair of Chinese Wucai porcelain vases and covers from the Transitional period, performed particularly well, selling to a telephone bidder for £20,000 against a guide of £5,000-£7,000. Standing approximately 41cm high, they originally came from Tudor House, Broadway, circa 1910.
Another Wucai porcelain vase and cover, dating from the late 17th/early 18th century, also proved popular, despite some considerable old repairs. Estimated at £300-£500, an overseas bidder placed the winning bid of £5,600.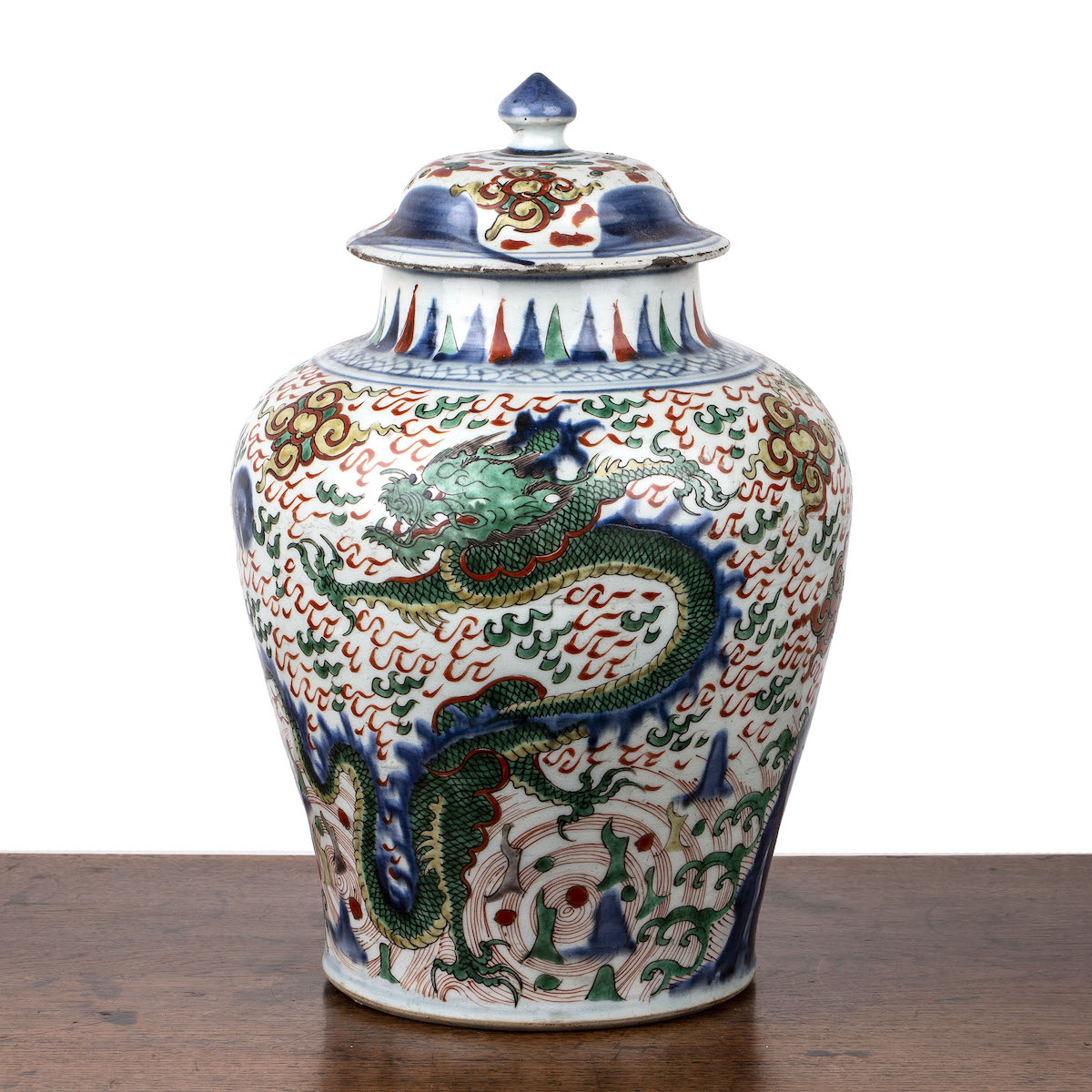 Elsewhere, a Chinese porcelain sleeve vase dating from the late 17th/18th century was also highly contested. Painted in a famille verte palette featuring apple blossom, magnolias, lotus and other flowers, it eventually sold to a telephone bidder, for £20,000, ten times the low estimate.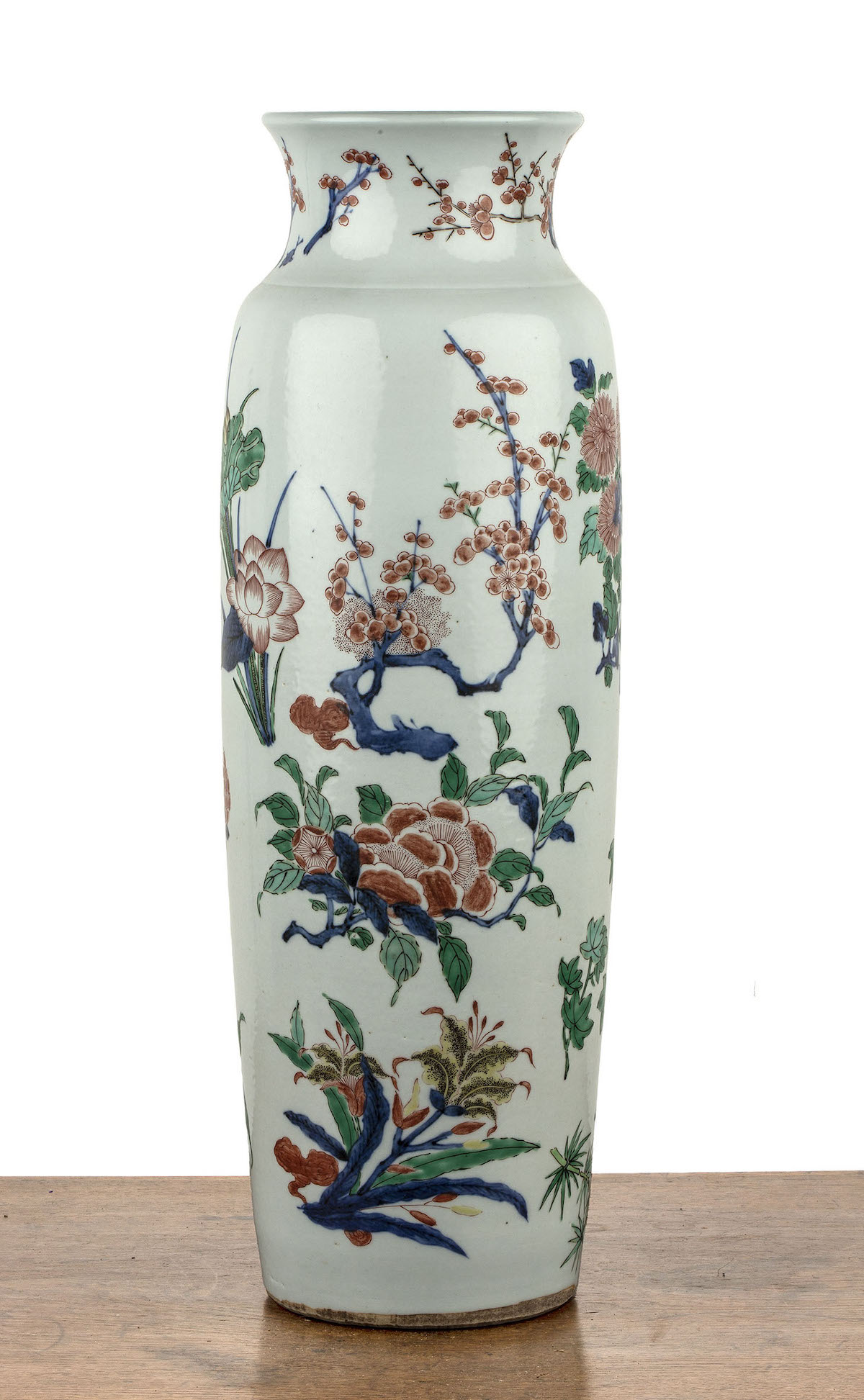 Bidders also showed considerable interest in a Canton famille verte baluster vase dating from the 19th century. Painted with courtiers, a group of female musicians and ox and attendant, this vase sold for £11,000 against an estimate of £500-£700.
Perhaps the most unexpected success story was that of a Chinese miniature porcelain vase of flattened Hu form from the late 19th century which came to Mallams from an Oxfordshire estate. Estimated at just £100-£200, it clearly piqued the interest of bidders, who pushed the price to £13,000, with a telephone bidder sealing the deal.