Staithes Group of painters in single-owner sale
Over 100 works from the Staithes Group of pioneering painters will be offered in a single-owner sale at North Yorkshire auction house, Tennants Auctioneers in July.
For over 40 years Tom and Rosamund Jordan were leading specialists in the Staithes Group of painters, the group of artists drawn to the tiny, picturesque fishing village of Staithes on the North Yorkshire Coast in the late 19th and early 20th century, attracted to the area by the towering cliffs, stormy seas, the clarity of light and eminently paintable cottages and harbours. The Jordans, who were equally passionate about Staithes, were champions of this pioneering group of artists.
Included in the sale on July 15 are works by the likes of a Mark Senior, Owen Bowen, Arthur A. Friedenson and Frank Henry Mason, with examples of their work depicting the North Yorkshire coast and moors and works from their later travels.
For a short spell, Staithes was an important artistic centre at the forefront of the British Impressionist movement. The Staithes School artists were greatly inspired by the French Impressionists, working en plein air to capture fleeting moments of light, air, and water, albeit with an edge of harder, northern grit. The artists lived amongst the fishermen and women, often lodging in their homes. Not only did this provide a much-needed boost to the local economy, but it allowed them to understand the hardships of the fishing community, and thus depict them with realism, insight, and empathy.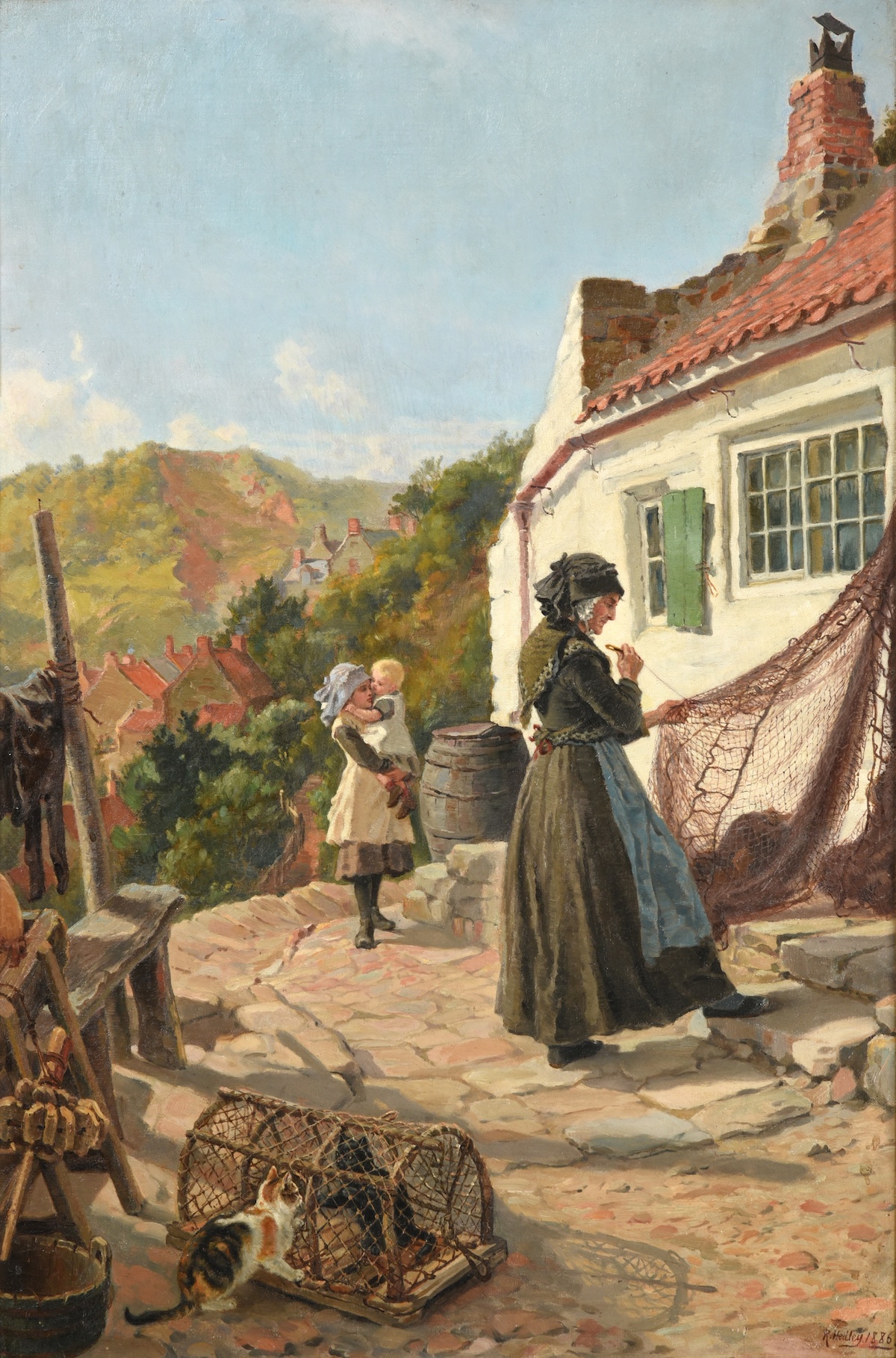 Highlights of the collection include Loaded Hay Wagon and Haymaking Before a Sun Drenched Coast by Arthur A Friedenson (1872-1955) estimate of £1,000-£1,500; Bringing Home the Cows by Owen Bowen (1873-1967), estimate of £1,500-£2,500; Mending the Nets by Ralph Hedley (1848-1913), estimated at £800-£1,200); and Trawler at Sea by Frank Henry Mason (1875-1965), which is estimated at £700-£1,000.
The collection also includes select works by later Yorkshire artists, notably three works by Len Tabner (b.1946), known for his elemental depictions of seascapes, particularly those of the North Yorkshire coastline around his home. These are led by a seascape depicting Old Nab, a rock formation near Staithes, on offer with an estimate of £3,000-£5,000.
Part II of the Jordan's collection will be sold later in the year.