Sporting art collection set to sell in Cambridge
A large collection of paintings by some of the leading names in sporting art will go under the hammer on day one of
The Fine Sale
at Cheffins in Cambridge, which takes place on September 20 and 21.
Consisting of almost 100 lots, the collection includes works by the likes of Lionel Edwards, Frank Southgate, Cecil Aldin and Charles 'Snaffles' Johnson Payne, and was formed by gallery owners and avid collectors, Michael Mugglestone and Pamela Turnbull from Leicestershire.
Michael and Pamela were owners of The Countryman's Gallery in Kibworth Harcourt, Leicestershire, and sold prints, paintings and books, specialising in field sports, including hunting, shooting, fishing and horse racing. The pair started collecting together in the early 1980s, and soon after began selling at antique and game fairs and horse trials across the country. They built an extensive collection which was housed both at the Countryman's Gallery and at their home at The Croft in Kibworth Harcourt. As members of the British Sporting Art Trust, they frequently opened their house for members to visit and view their collection.
Lucy Bates, niece of Michael Mugglestone commented: "They were both very proud, passionate and knowledgeable about everything they collected. My uncle had a real appreciation for the craft and technique of the art he bought and having previously served in the army as an engineer, his love of the military inspired his large collection of the work of Charles 'Snaffles' Johnson Payne. Pamela died in early 2000, and my uncle was still shooting, walking his dog, gardening and collecting right up until the last few months of his life, before passing away earlier this year."
Highlights of the sale include seven works by Lionel Edwards (1878–1966), with a collection of fifteen sketches, some of which related to the unpublished book A Fair Hunting Country, and a gouache and charcoal work of British comic character, Mr Jorrocks, which has an estimate of £700-£1,000.
Also on offer are thirteen works by Charles 'Snaffles' Johnson Payne (1884–1967), with one of the highlights being a pencil, pen and ink piece titled The Secretary to Sailor Visitor which has an estimate of £1,200-£1,800, and another, watercolour, titled The Nut which was exhibited at the 25th anniversary exhibition of the British Sporting Art Trust, and which has an estimate of £1,000-£1,500. As well as sporting subjects, there are also seven military studies by 'Snaffles', completed in pencil and watercolour, which are signed, and have estimates of £200-£400 apiece.
Other works include a study of a spaniel with a pheasant by Cecil Charles Windsor Aldin (1870–1935), which has an estimate of £500-£800 and a painting of shelducks at Burnham Overy by Frank Southgate (1872–1916), which is set to sell for £800-£1,200. Hunting scenes by Frank Algernon Stewart (1877–1945) are also set to be popular, with a large watercolour of The Berkeley seeing an estimate of £700-£1,000.
Brett Tryner, Director at Cheffins commented: "The Mugglestone Turnbull Collection includes a wide variety of pictures from the late 18th century to the present day. With a focus on field sports, the works included in the auction illustrate the couple's enthusiasm and knowledge for the genre. The Countryman's Gallery was regarded as housing one of the leading sporting art collections in the region and was well-known in antique and art circles. We are delighted to be able to offer this extensive collection to the market, and are sure that it will draw considerable interest from sporting enthusiasts from across the country."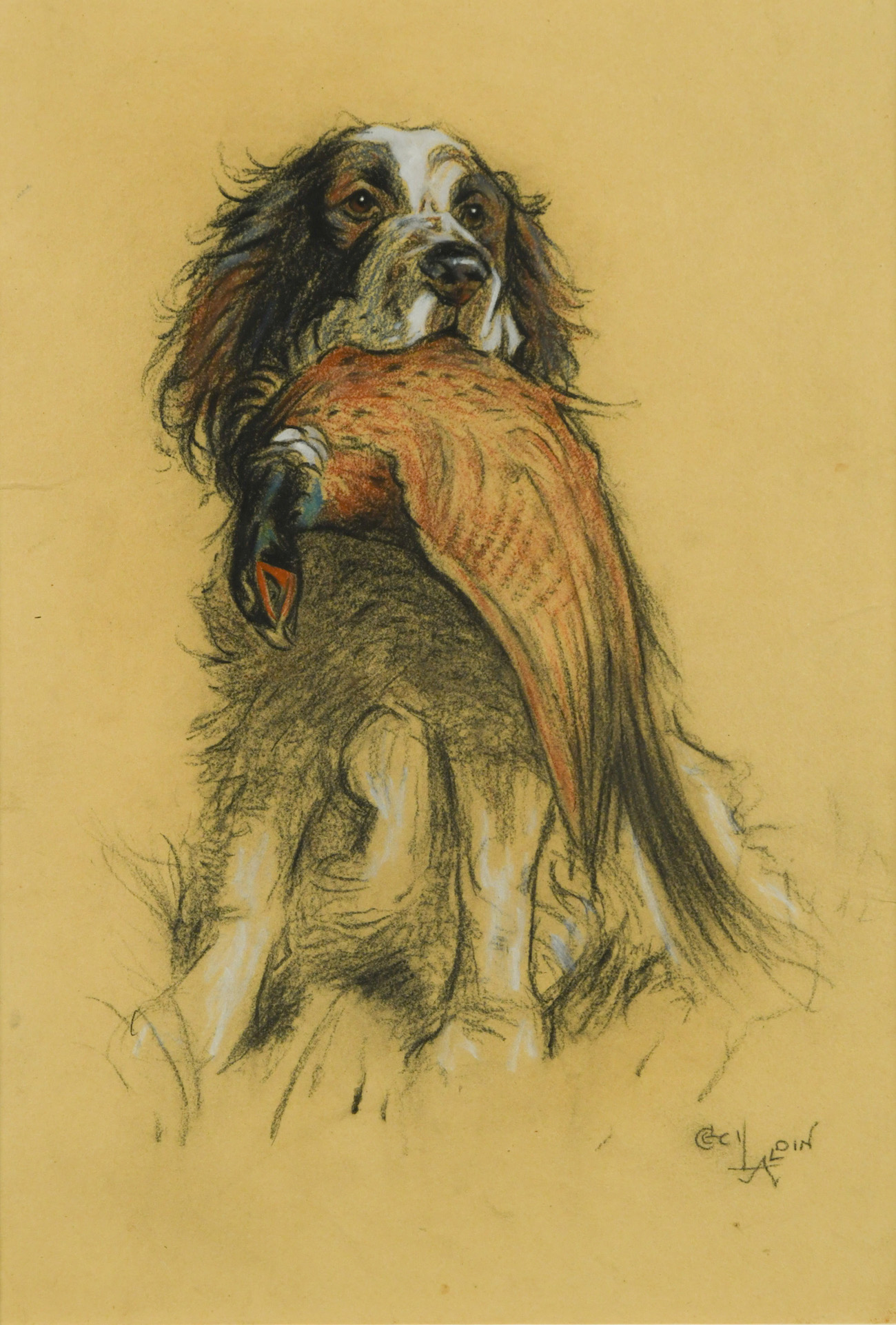 The remaining pictures, which includes a comprehensive collection of prints by Charles 'Snaffles' Johnson Payne, will be offered as part of a timed online sale which will run between October 10–21.