Final year jewellery, silver and watches sale at Cheffins
A series of coloured gems and antique jewels will lead the final Jewellery, Silver & Watches sale of 2023 on November 23 at Cheffins' Cambridge-based salerooms.
The 547-lot sale sees a pair of Burmese ruby and diamond ear pendants lead the auction with the highest estimate of £25,000-£30,000, followed by a modern Burmese ruby and diamond ring, which is set to sell for between £12,000 and £18,000. An 18ct gold pink sapphire and diamond ring has a pre-sale estimate of £8,000-£12,000, while a pearl and diamond set hinged bangle is believed to make between £5,000 and £7,000, and a pink, yellow sapphire and ruby bracelet, offered together with a pair of ear clips is available for between £4,000 and £6,000. These modern, coloured gems are offered alongside a series of Georgian and antique jewellery, with a Georgian topaz cased parure, an amethyst and diamond pendant/brooch and a garnet and diamond brooch, also from the Regency period, all offered with significant estimates.
Fay Roach, Jewellery specialist at Cheffins commented: "At 298 lots, this is the largest jewellery section to have been offered at Cheffins to date, and coloured jewels really lead the pack, with rubies, emeralds, sapphires, tanzanite and aquamarine pieces sitting alongside the high value gold and diamond examples. In addition, there is a great selection of costume jewellery, from some of the world's leading houses including Chanel, Yves Saint Laurent and Hermes, and a series of rare surviving pieces from the Georgian period."
The 77-lot watch section is led by a Swiss 18ct gold hunter pocket watch, its case marked Patek & Cie, which is set to sell for £ £6,000-£8,000, which sits alongside modern examples from Bremont, Breitling, Rolex, Cartier and Omega. A limited edition Bremont Victory, numbered 73 of 250, which was built using parts of the historic oak timbers and copper from HMS Victory, Nelson's flagship, will be popular with collectors, and has an estimate of £2,000-£4,000. Also, an 18ct rose gold 'Master Control' watch from Jaeger-LeCoultre, a rare Rolex steel 'Explorer Super Precision 34', watch form 1963 with an estimate of £3,000-£5,000 and a Patek Philippe 'Nautilus' wristwatch which is set to make between £2,000 and £4,000.
The silver section sees a 276-piece set of George V cutlery and flatware with the mark of Harrison Brothers & Howson and a 76-piece set of Edward VII silver flatware leading the sale, with upper estimates of £7,000 and £5,000 apiece.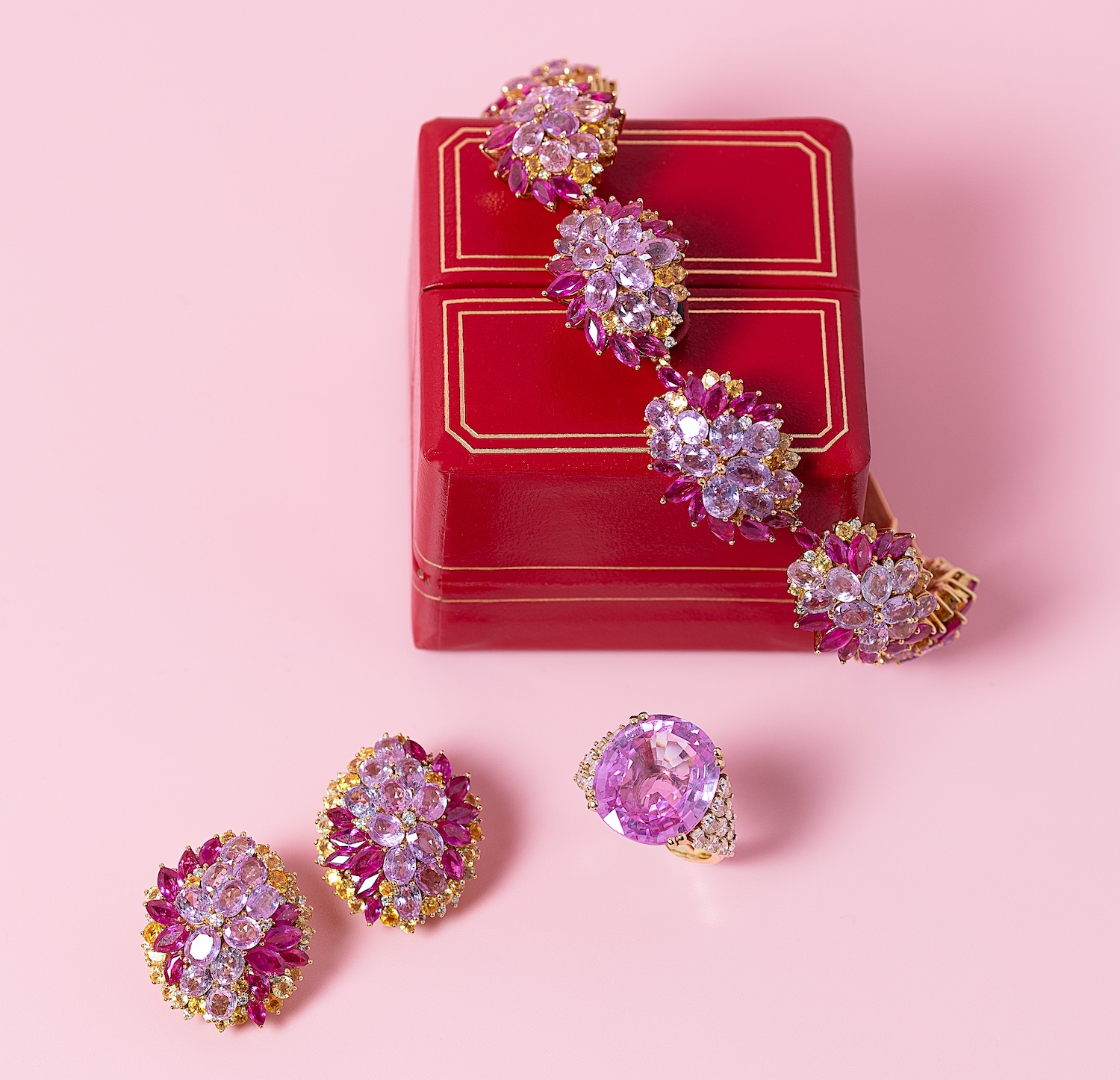 Other interesting lots in the sale include a 19th-century Scottish silver mounted coconut bowl, a Montblanc Meisterstück 'Unicef Tom Sachs limited edition' resin coated fountain pen and a 19th-century silver travelling compass.
Steven Collins, Head of Jewellery, Silver & Watches at Cheffins commented: "The pieces offered at this auction have been consigned from some of the finest private estates and collections from across the country and have created an eclectic catalogue featuring both historic items and modern-day designer pieces. This year has seen a strong track record for jewellery, silver and watches at Cheffins, with consistently high values achieved across all sections and an ever-improving consignment of pieces, which helps to keep bringing buyers back to the saleroom."