That's My Lots – Chorley's Thomas Jenner-Fust
Auction house Chorley's are starting the New Year off with a two-day Fine Art & Country House Antiques Sale on January 30 and 31, filling their Gloucestershire saleroom with a range of interesting and high quality furniture, paintings and objects. 
We asked director and auctioneer Thomas Jenner-Fust to pick out some of his highlights from the sale and explain why they uniquely appeal to him.
Lot 64 – Silver tea caddy – estimate £2,000-3,000
This silver tea caddy by Thomas Heming, London 1753, typifies the exuberant Rococo style which flourished in the mid-18th century. The exotic Chinoiserie decoration reflects the growing interest in the Far East which was used as inspiration by silversmiths.
Tea was introduced to England from China in the mid-16th century but its pivotal importance to British society did not become apparent until the mid-18th century. Tea was expensive and, at the time this caddy was made, it was taxed at 119%! Thomas Heming was appointed principal goldsmith to King George III in 1760 and supplied the coronation regalia and plate. He was removed from this post in 1782, for excessive charges. By contrast the estimate on this caddy seems reasonable for a piece of British craftsmanship which is over 250 years old.
Lot 165 – Fairford Misericords – estimate £250-350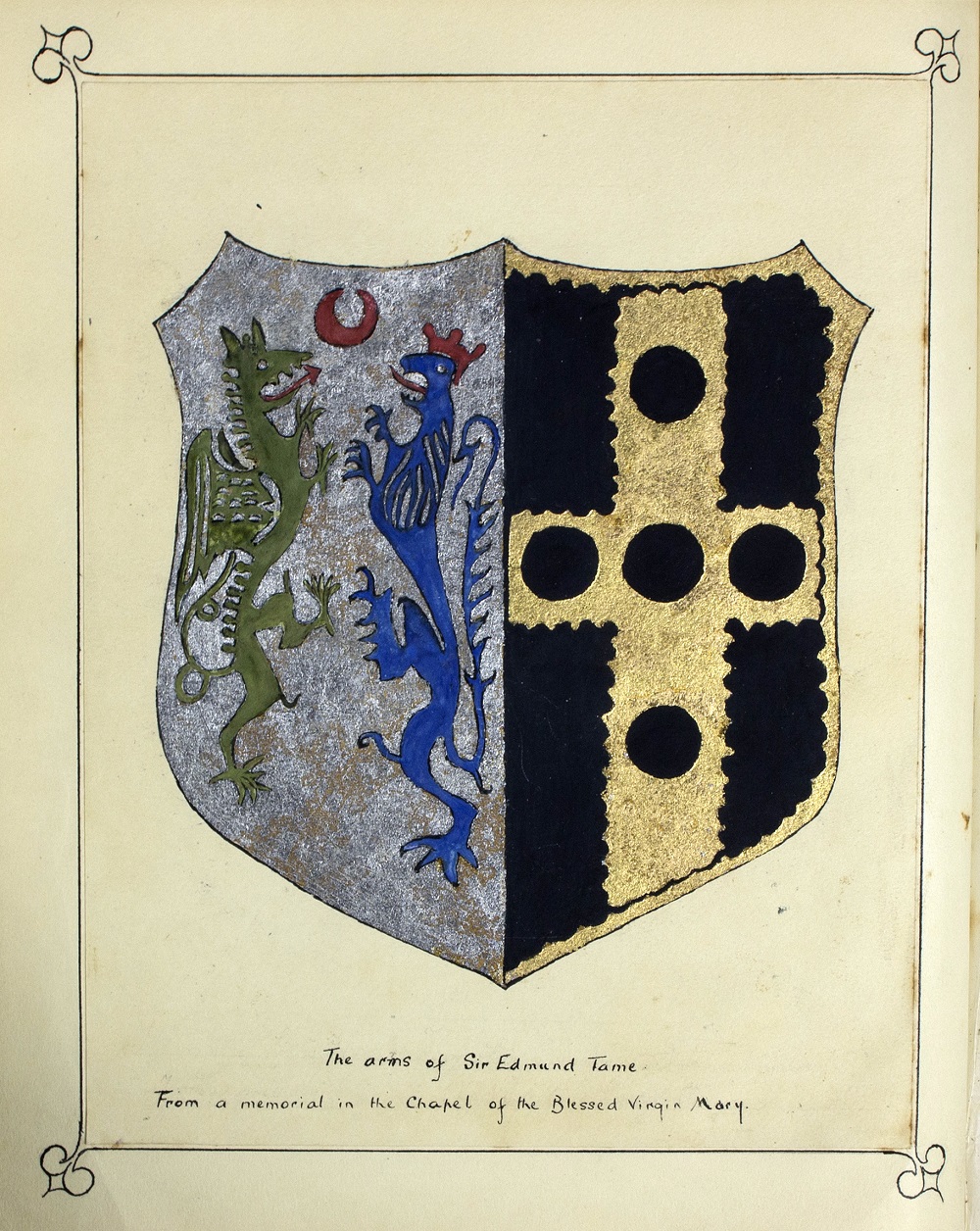 This unique hand-written book describes the misericords in Fairford Church along with pasted in photographs and was created by Oscar G Farmer. A Fairford man through and through, Farmer's volume is a labour of love and covers a notable topic. The misericords are believed to have been made in the time of Edward I (1272-1307) for Cirencester Abbey. After the dissolution of the monastery in 1539 they were taken to Fairford, where they remain to this day.
With carvings depicting often humorous domestic scenes such as quarrels, they are an interesting glimpse into the medieval world. Farmer was also responsible for the removal of the Fairford church windows for safekeeping in July 1940. They were stored in the cellars of Fairford Park and reinstated in 1945-47.
Lot 461 – Aboriginal nail club – estimate £400-600
This Aboriginal nail club is likely to be from Queensland. Older clubs were carved to look like pandanus fruit, but once horseshoe nails became available the same visual effect could be achieved more easily. These clubs could be thrown or used in hand to hand combat.
The market for tribal and aboriginal items has gone from strength to strength over the past few years and this is likely to attract bids from UK collectors as well as those down under.
Lot 710 – Arthur Wellington Fowles painting – estimate £1,500-2,000
Arthur Wellington Fowles was born in Ryde and trained as a plumber, but in 1850 he gave up his business and became a self-taught marine artist. His best works, like the present lot, depict racing vessels, often in the waters around Ryde.
This work dated 1858 has been in a private Gloucestershire collection for many years. Although the picture is in need of a clean we feel that beneath the surface there is a very attractive work indeed waiting to be revealed.
Lot 936 – George III sideboard – estimate £5000-7000
This fine late 18th-c.0entury mahogany serpentine front sideboard has an interesting provenance having been the property of Ethel Gordon Fenwick (nee Manson) 1857-1947. Fenwick was a British nurse who played a major role in the history of nursing, she founded the Royal British Nurse's Association in 1887 and was instrumental in founding the Florence Nightingale International Foundation.
She campaigned for the state registration of nurses, which was achieved through the Nurses Registration Act of 1919, after which she became 'Nurse No 1' when the register opened.  In 1927, she set up the British College of Nurses of which she was President for life. In 1999, an English Heritage blue plaque was applied to her former home at 20 Upper Wimpole St, London. The sideboard itself was on loan for some time to Wallington Hall, a National Trust house in Northumberland. There was a time when a piece of furniture of this quality would have achieved a huge sum at auction, perhaps now is the time to be buying pieces of this type.