Art deco gold evening bag could sparkle in Derbyshire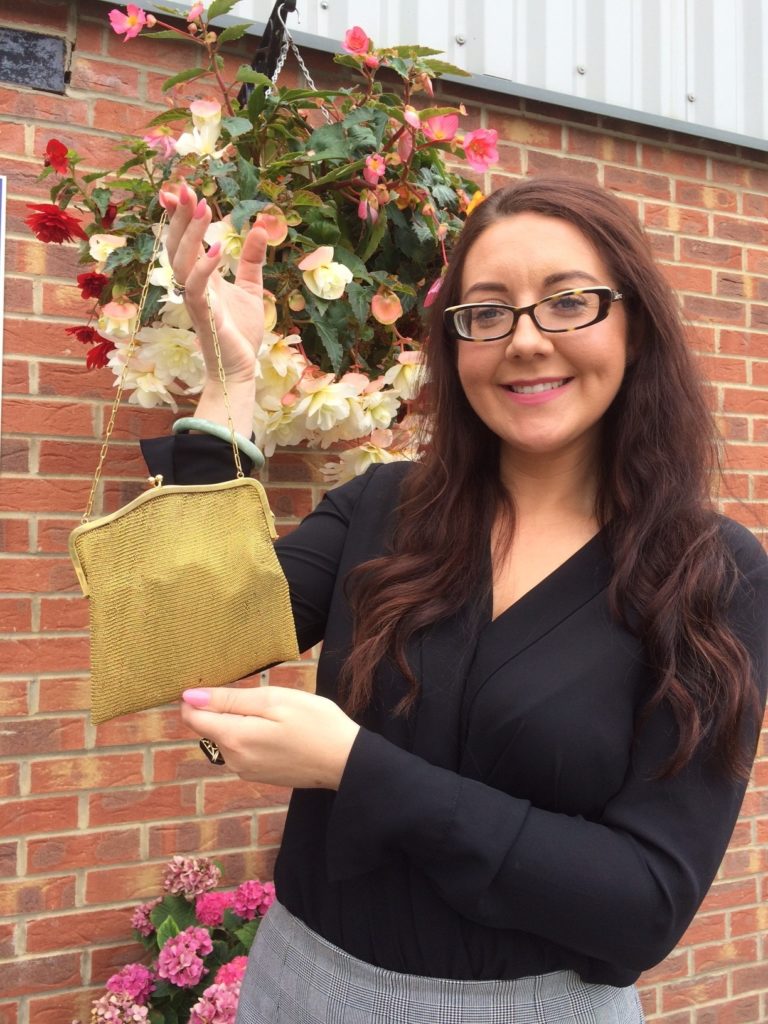 Two Welsh sisters look set for a windfall of thousands after discovering an art deco gold evening bag that was destined for the dump.
When sisters Linda and Margaret Pritchard were clearing out a garage, which included items one had inherited from a gentleman she helped care for, they came across the unassuming bag.
Margaret, from Denbigh, North Wales, said, We came across the bag and I just thought we would never use this, so said to Linda 'get rid'. But she kept it. I never gave it a second thought. But later that night, I thought 'why would Mr Jones keep this, the only thing left from his wife?'"
Linda, also from Denbigh, said, "Margaret thought the bag was junk but I wasn't so sure. I haven't got very good eyesight so I took it to my optician's, Saunders & Schwarz in Denbigh, and said, 'Can you do me a favour, can you see if there's a hallmark?' I thought he could look at it with his magnifying equipment. He told me it was 15 carat American gold."
Further investigation revealed that the chainmail bag was an art deco Emanuel Joseph bag dated 1913, made entirely of gold.
The art deco gold evening bag retains its original leather lining and is thought to have royal cruise ship pedigree. It was found tucked away amid atmospheric images of life aboard RMS Elizabeth and RMS Queen Mary in the 1940s and 50s.  It's now due to be sold by Derbyshire's Hansons Auctioneers in October with an estimate of £3,500-£3,800.
Jane Williams, valuer for Hansons in Wales, who the sisters later turned to for advice, said: "We know from all the paperwork and images found with the bag that it belonged to Dora Jones, a wealthy socialite once married to David Archibald, of Birkdale, Southport.
"David, general secretary of the North Atlantic British Liner Committee, received an OBE in 1948 for services to the shipping industry.
"The bag comes with amazing provenance including numerous photos of the couple aboard RMS Queen Mary and RMS Queen Elizabeth, which is why we believe it may have been used on glamorous journeys between Southampton and New York where the cruise ships operated.
"The provenance includes letters of congratulation on Mr Archibald's OBE and, sadly, letters of condolence. He died suddenly, aged 61, in 1963 after his car was in collision with a keep-left sign. A newspaper cutting reveals he had a heart attack at the wheel."
Charles Hanson, owner of Hansons Auctioneers, said: "It's a wonderful find and a wonderful story. Collectors around the world would love to own this bag and, who knows, it may even end up back on a luxury cruise ship, gracing the arm of a society lady."