Signed LS Lowry Print to lead Surrey sale
A signed print by LS Lowry, a pair of oils by 19th/20th-century French landscape artist Antoine Bouvard and a Paul Storr silver cream jug look set to be the highlights of a Surrey sale next month.
A signed colour print by renowned British artist Laurence Stephen Lowry (1887–1976) entitled Britain At Play has a pre-sale guide price of between £2,000 and £3,000 at Ewbank's auction house. The prints epitomise the painter's distinctive style and include his characteristic matchstick men-type figures.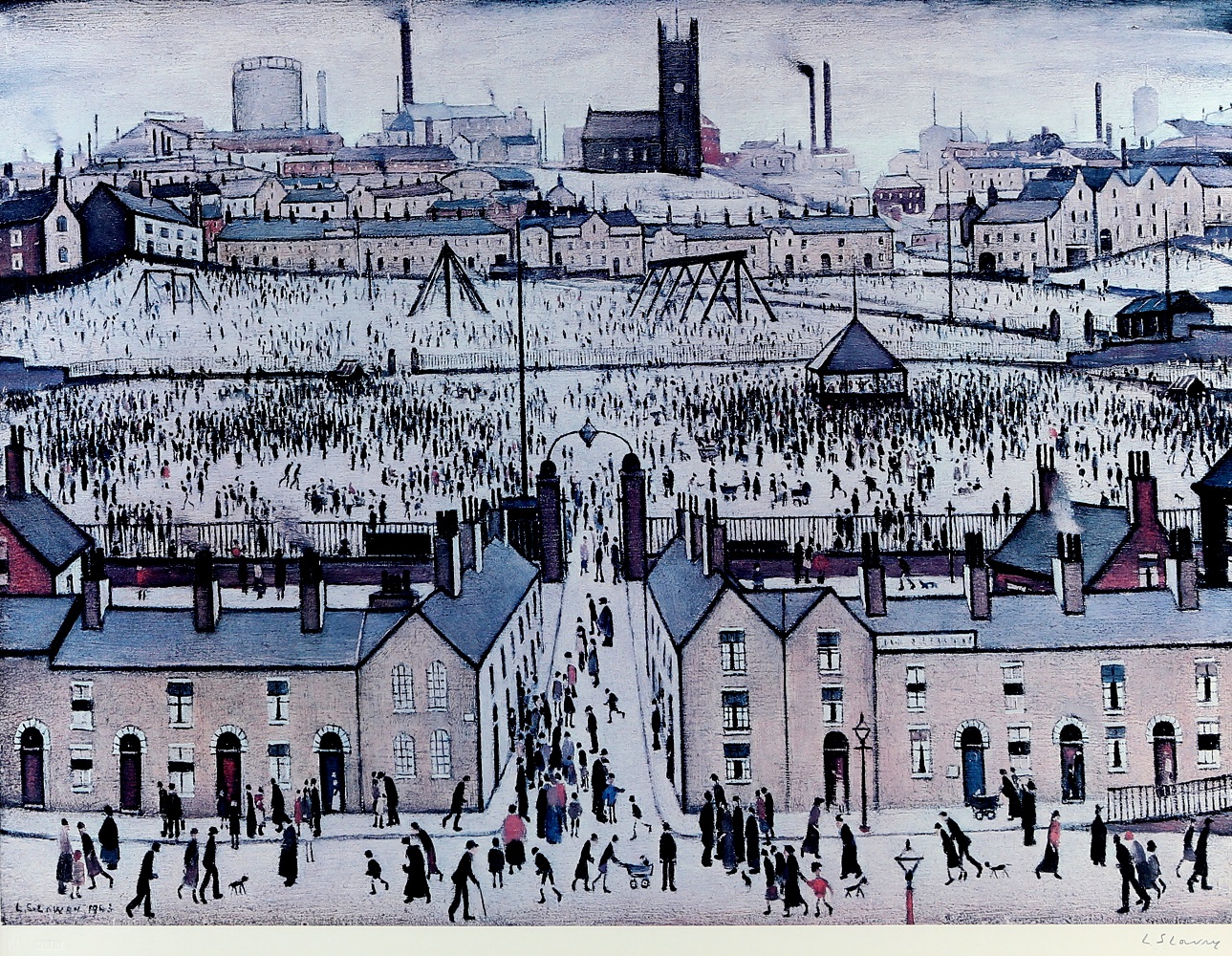 The pair of signed oils by Antoine Bouvard (1870-1957) in the sale capture views of Venice and have been valued at between £3,000 and £5,000 by the auctioneers. The views depict distant Venetian views, with gondolas, towards St Mark's Square.
Elsewhere in the art section of the auction, an oil by Georges Charles Robin (1903-2003) entitled 'Cirque de Montvalent' La Dordogne, le Matin et Le Chateau de Mirandol, Septembre 1943 is going under the hammer. It is sold with another by Robin, this one depicting a view across the River Thouet with church tower in the background. The pair is valued at between £800 and £1,200.
Among the highlights of the silverware section is a William IV silver cream jug, designed by celebrated English silversmith Paul Storr. Assayed in 1831, it carries an estimate of between £400 and £600. The body of the jug is chased with strawberries and leaves, the handle modelled as a stalk. Inscribed underneath are the words Henry Leslie Pepys first so called Jan'y 6th 1831 present Henry Berens.
Other silverware pieces of note include a Victorian silver claret jug with moulded decoration by Elkington & Co., Birmingham, 1871, valued at between £400 and £600; and a modern silver and silver-gilt set of eight goblets, by Mappin & Webb, Sheffield 1977, which has a guide price of between £700 and £1,000.
The sale takes place on June 20.