Antiques Trade Talks – Rag & Bone Bristol
Rag & Bone
Bristol is a decorative antiques and vintage shop where we caught up with owners Arthur and Mollie in the city centre. The pair sells an eclectic mix of furniture, homewares, mid-century design, industrial lighting and original artwork. The shop's stock is big on character and strives to be out of the ordinary.
What is the unique appeal of antiques?
It keeps things interesting as everything is different. We love history and a lot of objects come with a story attached. It can make the imagination run wild!
What areas/items are currently selling well at Rag & Bone Bristol?
Our shop has such an eclectic mix of styles, ages and random objects; sometimes it's hard to put your finger on it. We always buy what we like and keep an open mind so don't really stick to any particular genre. Portraits are popular as I think there is usually someone out there who can relate to the person on the canvas. Simple, rustic antique furniture is always popular as it can work equally well in a traditional or more modern interior space.
Which are the ones to watch/future sellers?
1980s stuff has seen a huge rise in popularity so the logical step would be to get your head around 1990s items.
What antiques do you have at home/collect and why?
Being a dealer you have to train yourself to be OK with things coming and going. You will own something amazing for a period of time and then wave bye-bye. Before you get too upset something equally cool is on the horizon. We don't sell vinyl in the shop and I have a record collection at home, also I have just started a collection of 1970s/1980s psychedelic pictorial mirrors. A little bit niche and not quite sure how it started but I guess it chose me.
What do you think will be the antiques of the future?
I would imagine iconic technology such as early apple products, following trends for early computer games I would say if you keep the boxes and instructions for things you would be on to a winner. I do know of people who have stockpiled such items, some of which have shot up in value.
Is new technology good for the trade and buyers/collectors?
To be perfectly honest we have a love/hate relationship with technology. On one hand, we have built up a large customer base and we sell a lot through technology but you do end up being glued to a computer sometimes. It's definitely not my passion.
Tell us some trade secrets – what key questions should buyers ask?
A good one is to always ask how long the seller has had the item. If they have had it for a while they might be keen to move it on for a discounted rate. If it is fresh to the market and not many people have seen it you might want to snap it up before someone else does.
What antiques/artworks would you buy if money were no object?
I would probably buy art and lots of it! You wouldn't be able to move for sculpture and paintings.
You're down to your last 50 quid – what antiques/art would you buy?
I would probably buy a painting of some description. You can find beautiful art that speaks to you with any budget from £10 to many millions.
Where are your favourite antique hunting destinations for Rag & Bone Bristol and why?
Probably hunting around in people's attics, you do have to get your hands dirty and it is more time consuming but you know when you do come across a hidden gem that it hasn't been on the market for a very long time!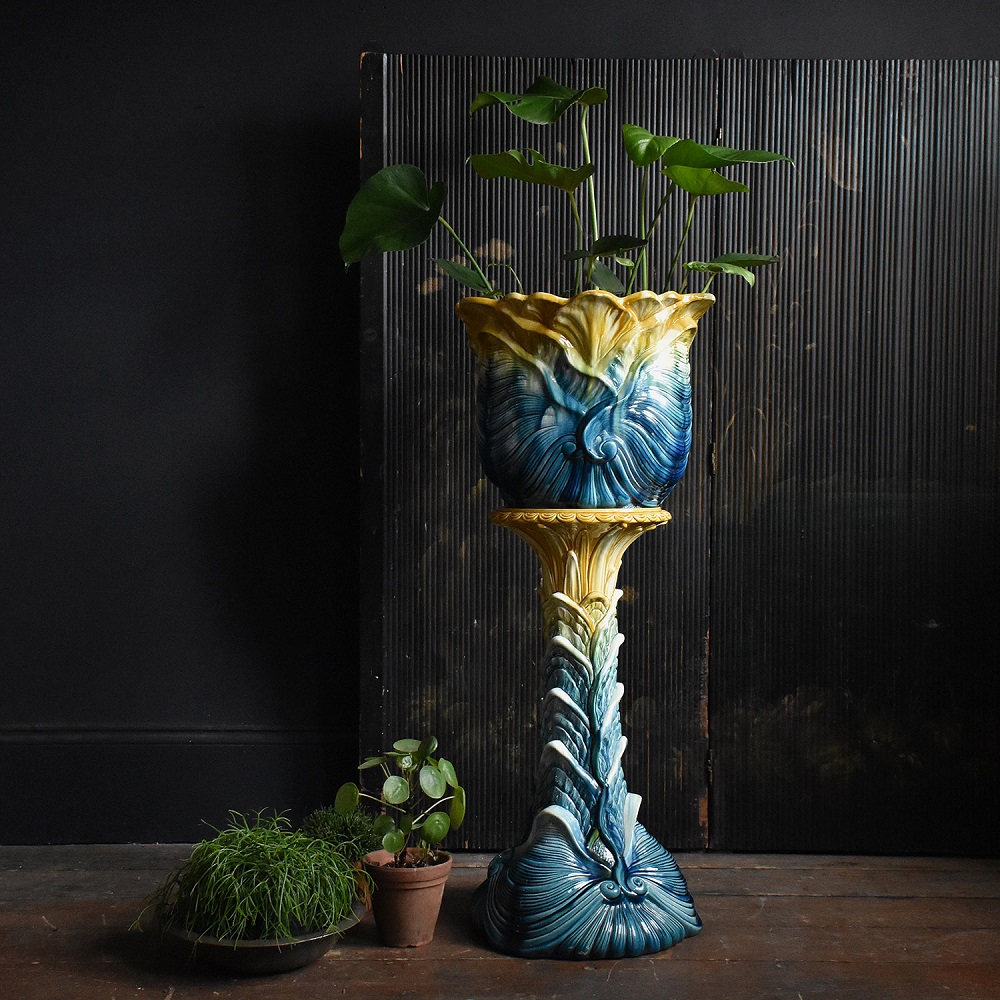 What are some of the biggest mistakes that buyers make?
I think if you buy what you like you can't go wrong, there is nothing worse than buying with your head over your heart and not loving a piece. You will end up seeing it every day and believe me it will irritate you. If you truly love it, it will be a positive experience, even if you did end up paying slightly too much!
What do you consider the high point of your career in antiques?
It's hard to say really, it was a great feeling opening our current shop but in a world of ups and downs there are a lot of high points.
Are antiques attracting younger buyers and, if not, how can the industry reach out to them?
We see a real diversity of all different types of people coming into our shop.
What advice would you give to people new to antiques who want to learn more?
Get out there and go to as many places where you can handle pieces in the real world. It really does help to get a feel for things. Also, don't be afraid to ask questions, the chances are the owner would really like the interaction as it is their passion. If they don't, don't let it get you down, they probably aren't the right people to ask anyway.