Antiques platform supports local fairs
During the continuing COVID-19 lockdown a leading online antiques platform,
www.antiques.co.uk
, is supporting local antique fairs, stores and dealers including the regular Bilbury Antiques Fair in Gloucestershire.Usually held in Bilbury village hall every month from April to November, the fair is set to continue under an initiative announced by Iain Brunt, founder of the website.Rather than postpone the fair, the event will be selling antiques, decorative and vintage items on the
online platform
 for almost one month, starting on Friday 1 May until Wednesday 27 May.Bilbury is a small fair, with a maximum of 12 dealers, many of them semi-retired and struggling as they have been selling via their local antique centres which are closed.A number of antique and vintage items have been listed on the site including a Burr Yew Tea Caddy (c 1760, £385), a Royal Winton Grimwade novelty rooster teapot (c 1936 £45.00) and a very rare Perpetual Calendar (£90).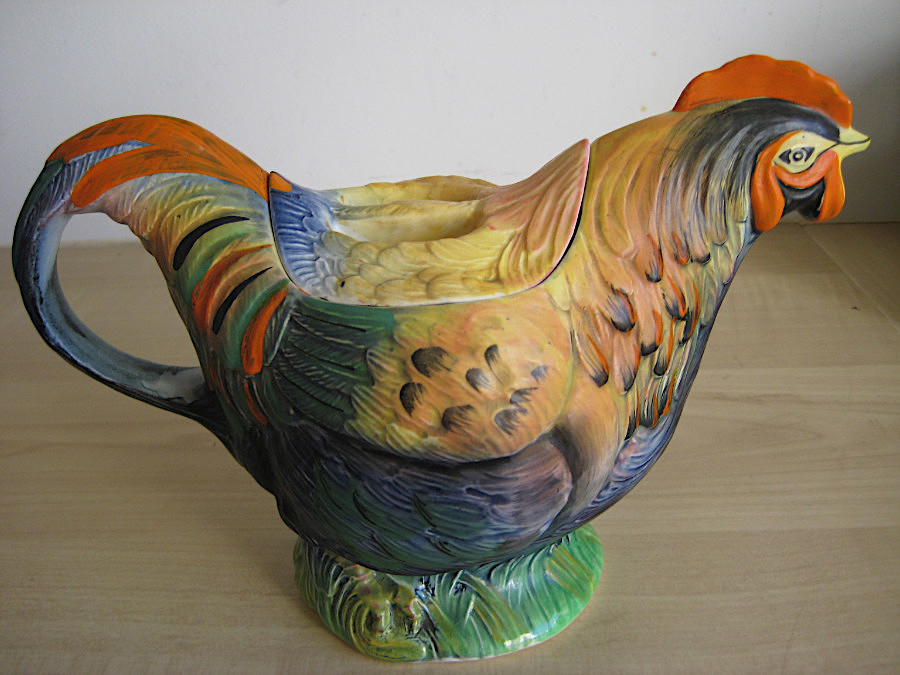 Organiser Andy Briggs, who has a restoration business, Echo Antiques based in Standlake, Oxfordshire, said, "I have been running my own restoration business since 1993 and have been involved in running the Bibury Antiques Fair in Gloucestershire from 1996. Over the years things have changed, but nothing so strange as these times. Now I am ready to move more towards internet sales, having added my own items for sale on www.antiques.co.uk and now for the dealers of our fair which is usually held in Bibury Village Hall."He added, "I'm pleased the Bilbury fair will continue and I will encourage organisers of other fairs that I usually attend to also go online."This online fair is part of the www.antiques.co.uk initiative to support antique fairs and dealers during the lockdown period. The website has has approached nearly 40 community antique fairs across the UK to offer them this lifeline during the lockdown.Owner of the website, Iain Brunt, said, "This has been a very concerning time for the industry, one which I have been in for over 40 years. We wanted to introduce a number of changes to our site to allow dealers and private clients to more easily buy and sell and in particular to offer local antiques the opportunity to sell – I am glad that it is working for Bibury and look forward to it working for others."Recently
www.antiques.co.uk
introduced a "pay for play" facility where there is a flat £3.75 fee for selling on the platform. The website also has a valuation service which can provide a value for as little as £10 and within 48 hours.Additionally, as part of this
www.antiques.co.uk
has launched a Quarterly Trade Survey to collate how the industry is responding to the lockdown and adapting through technology to the future.