Irish dealers love Valentine's
With Valentine's Day set to take place during lockdown, members of the Irish Antique Dealers' Association (IADA) have curated a selection of unusual pieces to spark romantic gestures.
The secret to antique pieces is knowing that the heritage of a piece can often be at the heart of what makes a gift special, said Emma Culleton of O'Sullivan Antiques.
"We have a Specimen Table with provenance from Torridon House, the home of Lord Byron's daughter, Augusta Ada King, Countess of Lovelace," said Culleton. "It is a little unconventional as a Valentine's gift, but sometimes the story is so interesting that it turns something unusual into the ideal present. Aside from being a Byron, Lovelace was also a celebrated mathematician. In the 1830s, she worked with Charles Babbage, known as the father of computers, who used to refer to her as 'The Enchantress of Numbers'."
Lovelace is known for her work on Babbage's early mechanical computer and is often regarded as the first computer programmer. "It makes this a wonderful interiors piece for anyone who identifies with that story."
Elsewhere, interior pieces such as Niall Mullen Antiques' Art Deco bronze statue of a lady blowing a kiss, or eternal bouquets like Eleanor Swan's boxed floral bouquets, courtesy of Gallery Zozimus, could be a popular choice in a décor scheme while reminding the receiver of everlasting love.
"For the perfect décor piece, think about what their interior already tends towards," said Niall Mullen of Niall Mullen Antiques. If their home tends towards comfort, consider ambient pieces such as lamps that will add to the cosy feel. For those with a bolder scheme, your options open up and quirky pieces can absolutely be the way to go.
He added: "If your partner is still finding their feet with interiors, a timeless statement piece can be a good choice as it gives them a base to build from."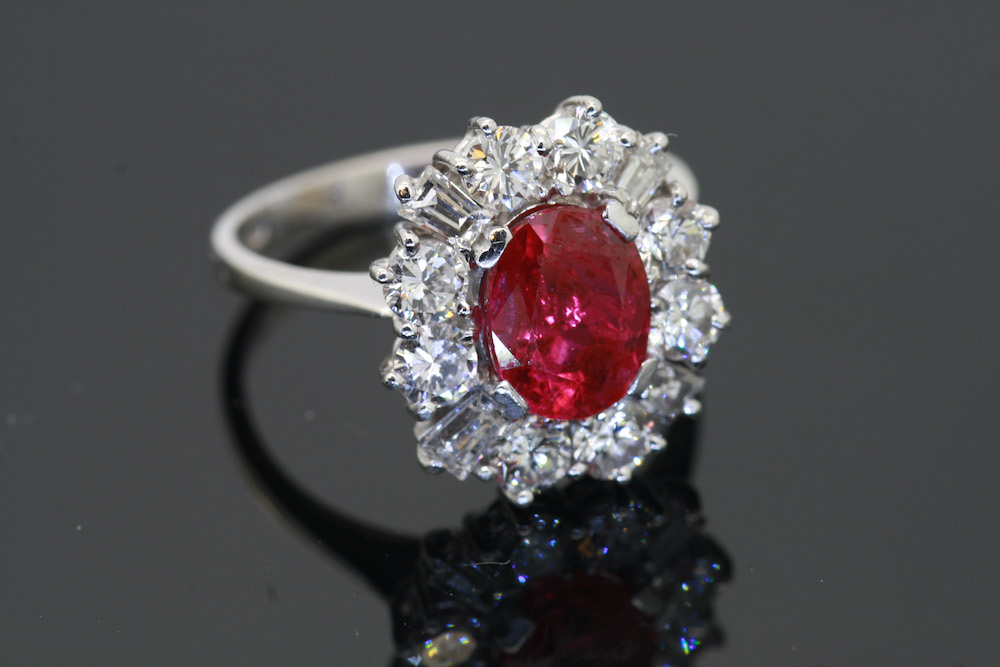 Jewellery is traditionally a staple of gift-giving, but even then, thinking outside the box can elevate the occasion, depending on the taste of the receiver.
"There are a myriad of options outside of the classic diamond bands that spring to mind when you typically think of romantic jewellery," said Garret Weldon of J.W. Weldon. "Designers throughout the ages make efforts to stand out from the crowd, with everything from large statement gems to Art Deco pieces that are works of art in their own right.
"What we really recommend is taking your partner's style and sensibilities into account when selecting the perfect piece. Think of whether their typical style choices tend to be reserved or bold, and consider the colours they tend to favour."