De Rothschild Chinese Porcelain in sale
A selection of important Chinese porcelain that formed part of the world-renowned Anthony de Rothschild Chinese porcelain collection has been rediscovered at his daughter Renée Louise Marie de Rothschild's (1927-2015) home.
The pieces had been gifted to her in 1948 when Anthony de Rothschild (1887-1961) donated the family home, Ascott House to the National Trust and dispersed the contents of it to several museums and amongst his family. While most of it had been passed on through other generations and was accounted for, this particular selection of works had been packed away and was only recently brought to the family's attention. The pieces bear the unique labels that correlate with the meticulous inventory that Anthony de Rothschild maintained for his spectacular museum-quality collection, as he added to it over the years.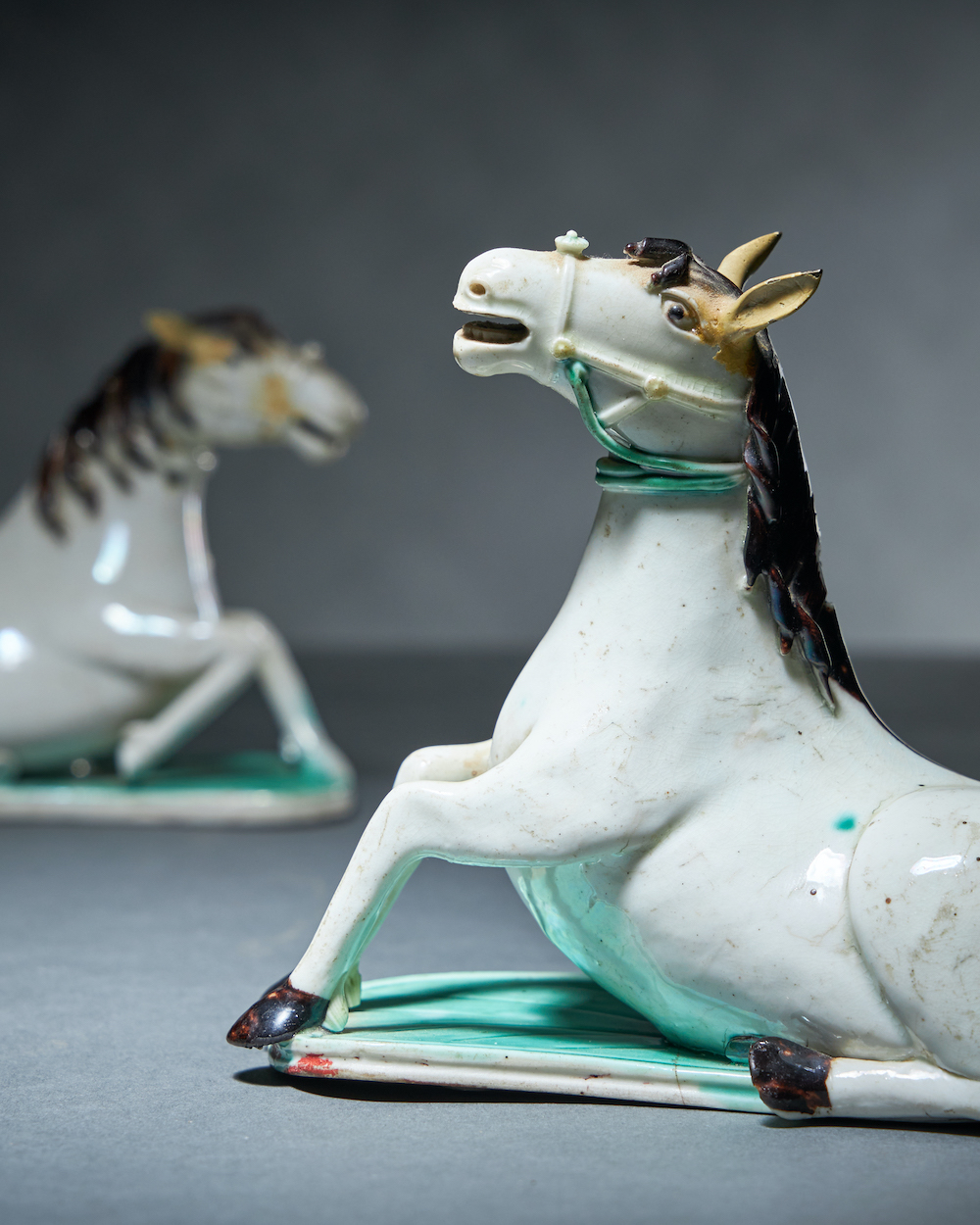 Anthony de Rothschild was one of the earliest collectors of Oriental works. He amassed his extensive collection from his travels, which were instigated by an initial trip to China with his brother in 1911. He would later travel extensively, keeping meticulous records of everything he bought and chose only museum-quality pieces.
London auction house Dreweatts said it is thrilled to offer the opportunity to obtain such exceptional works with impeccable provenance, in a sale of Chinese Ceramics and Works of Art on November 9 and 10, 2022.
Anthony de Rothschild began collecting predominantly after serving in the First World War. A very passionate collector like his father, he amassed the majority of his works throughout the 1920's and 30's and was an early lender to the Oriental Ceramics Society exhibitions, which were founded in 1921. The bulk of Anthony de Rothchild's collection was kept at the family's country home, Ascott House in Buckinghamshire. His role in the family business meant that he lived between his London residence and Ascott house. He and his wife Yvonne Lydia Louise de Rothschild (1899-1977) were well-known for their commitment to public service. In 1933, they were among several prominent Jewish founders of the Central British Fund for German Jewry, the British refugee relief agency providing emergency relief to those persecuted by the Nazis and in the same year Yvonne become President of a society to aid German Jewish women children.
The Rothschilds offered Ascott house for use as a hospital during the war and when the Chelsea Pensioners were bombed out of their home, it became a safe haven for them for several years. It was also used by the army for a time and in 1948 the Rothschilds gifted the house to the National Trust, with whom it remains to this day. The contents of the house were divided amongst the family, with several important works being donated to leading museums, where they are on display to this day.
Commenting on the collection, Dreweatts Chinese and Asian Art specialist Yingwen Tao said: "We are very honoured to sell this rare group of rediscovered works that graced the collection of one of the greatest pioneer collectors of Chinese ceramics of the 20th century. I'm sure they will cause excitement and attract attention from collectors around the globe."
Much of the porcelain on offer features inventory numbers, notes and antique dealers' labels, such was the conscientious nature of Anthony de Rothschild's record-keeping and the care taken with the pieces in his collection.
The discovered pieces were verified by the labels and meticulous inventory kept by Anthony de Rothschild.
Among several Chinese jade and hardstone works is a white and russet jade model of a quail dating from the Qianlong period. Very finely detailed it features a vase and lingzhi fungus on a pierced rock base and has an estimate of £3,000-£5,000.
Another highlight from the jade collection is the white jade carving of cats, also dated back to the 18th century.  In ancient China, the cat was considered to be a symbol of happiness. The cats are carved recumbent and grasping a lingzhi fungus stem which denotes longevity in Chinese culture. Made of very fine quality white jade, the group carries an estimate of £2,000-£3,000.
Monkeys feature consistently in Chinese culture, often portrayed as mischievous and cheeky, however they were believed to have the ability to drive away evil spirits and were therefore believed to be able to bring good fortune. A Chinese pale celadon and brown jade model of a monkey from the Qing Dynasty depicts the monkey seated, holding its young. With its unusual large size of over 12cm high, it carries an estimate of £2,000-£3,000.