Charles and Diana wedding cake looks tasty buy
A unique piece of Prince Charles and Lady Diana Spencer's 1981 royal wedding cake is set for auction – after the seller bought it TWICE.In August 2021, royalist Gerry Layton paid a total of £2,170 at auction for the large slab of decorative icing with marzipan base and crumbs of fruit cake attached. Bids soared to quadruple its £300-£500 estimate as it is believed to be the only surviving example featuring a distinctive royal crest in gold, red, blue and silver.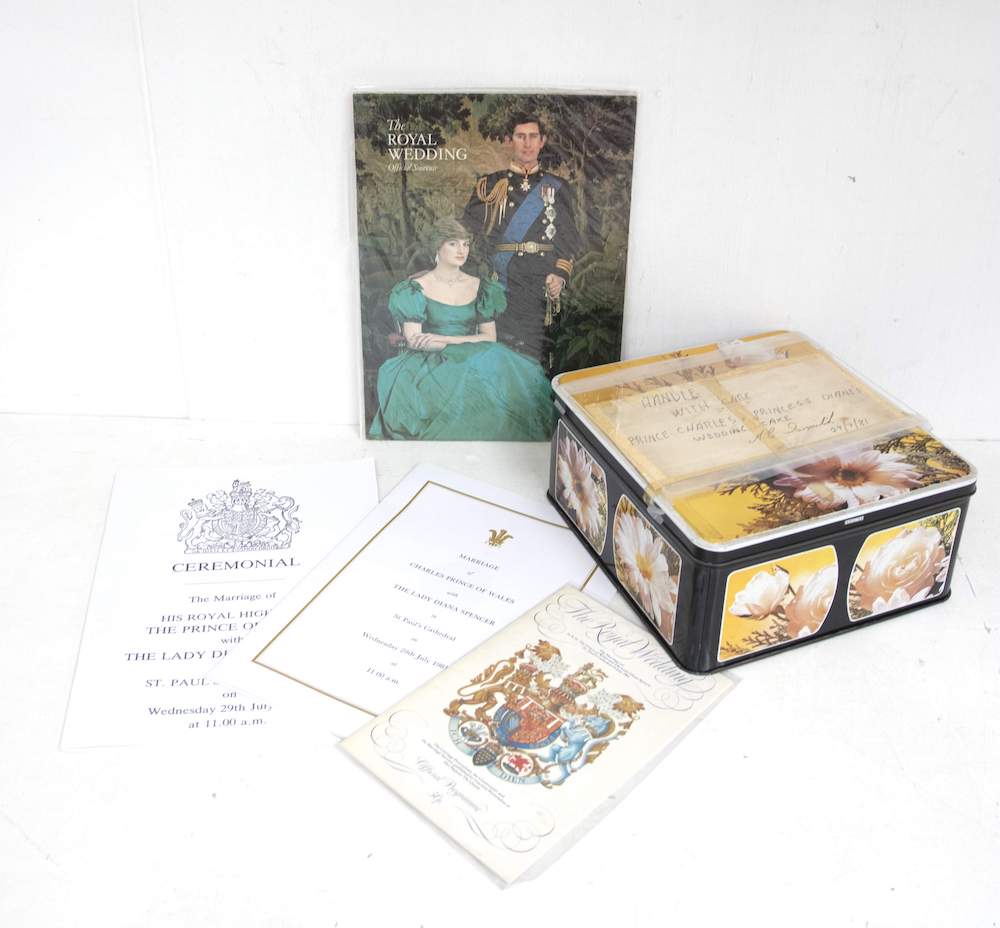 He planned to leave it to charities listed in his estate but decided it would be nice to see it help an important cause sooner rather than later. As such, he donated it to a fundraising auction in aid of Martin House Children's Hospice in Boston Spa, near his native Leeds, in May. There was only one problem – he put his hand up to bid on it and won it back.Gerry, 62, a yacht captain who provides luxury tours on London's River Thames and former TV sound engineer/producer, said: "I couldn't resist. I always said I would like a little nibble of the fruit cake crumbs and, as I was watching auctioneer Charles Hanson selling it, I suddenly thought, 'I can't let it go. 'I have to have a little bite of this'. The bids went up to £2,000 and I ended up buying it back! So now I've spent more than £4,000 on one piece of royal wedding cake."But to me it's worth every penny. It's the only piece like it in the world. I think it's been undervalued. It's not just a small slice, it's a large slab of icing complete with a royal crest chosen by Charles and Diana for the Queen Mother and her staff at Clarence House."It's the only surviving example of the royal crest from the cake.  It was given to Moyra Smith, the Queen Mother's aide at Clarence House. Moyra was allowed to remove the crest, perhaps with the Queen Mother's permission. She preserved it in cling film and kept it in her attic until she passed away. Her family sold it to a collector in 2008.
"It's from one of 23 official cakes made for the wedding. It comes with a copy of the Ceremonial Procession, the St Paul's Cathedral Order of Service and the Wedding Breakfast menu with a pull-out table plan, a rare item in its own right."In 1998, cake from the Duke of Windsor's (former King Edward VIII) wedding to American divorcee Wallis Simpson in 1937 made $29,000 at auction and fruit cake from Prince William and Kate Middleton's wedding sold for £$7,500 in 2014. That makes my cake the third most expensive piece of royal wedding cake in the world."I think it's extra special because Lady Diana was a hugely popular member of the royal family. I always admired her. I visited Kensington Palace to see her wedding dress. I couldn't believe it when I woke up to the news that she was gone."August 31, 2022 marks the 25th anniversary of Diana's tragic death at the age of 36 in 1997 following a road accident in Paris, France.  She married Charles in London's St Paul's Cathedral on Wednesday, July 29, 1981. Had they still been married today they would have recently celebrated their 41st wedding anniversary and Diana would be 61."I hadn't planned to sell the cake again but Charles Hanson approached me after the charity auction and offered to sell it at Hansons Auctioneers. Before I knew it, he'd talked me into it! I just hope I'm not gripped by the curse of the cake and start bidding for it again – because I still haven't had a nibble!"I'd planned to be very careful not to disturb the icing and just try and take a crumb out of the corner. But I never got chance. It's in safe-keeping at Hansons. It's an ultra-rare thing and I think it's value will increase over time."There was huge media interest when I first bought it. I ended up on Australian TV and a story in the Unites States compared it to a joke moment in American TV comedy
Seinfeld
when character Elaine accidentally eats the $29,000-slice of Edward and Simpson wedding cake."Gerry, former member of band The Outer Limits, is no stranger to media interest. As well as wedding cake fame, images of his impressive home in Alwoodly, North Leeds, went viral on social media thanks to his grand and quirky décor choices which include a skeleton in a blonde wig and dragon statues at the front door."I collect all sorts of things," he said. "I try to make life fun. I hope the cake will go to a good home. If it makes its reserve, I will donate 50% of the proceeds to Centrepoint, a charity supporting homeless young people, and Great Ormond Street Hospital, both of which Princess Diana was patron of."Charles Hanson, owner of Hansons, said: "We're thrilled to be offering Gerry's magnificent royal-crest icing for auction yet again. It's a wonderful piece of memorabilia and a sweet reminder of Princess Diana, the Queen of Hearts who was adored by millions, not just in the UK but around the world."The sale takes place on August 27 at Hansons Auctioneers' London Fine Art, Antiques and Collectors Auction, with the cake estimated at £3,000-£4,000.