John Glover sketchbook leads sale
One of the most valuable works of art set to be offered in a Surrey saleroom's upcoming quarterly fine art auction is a sketchbook formerly belonging to British artist John Glover (1767-1849). The sketchbook features almost 50 pencil drawings, and has a pre-sale guide price of between £8,000 and £12,000.
The book was given to the vendor's father by well-known art dealer Cyril Fry and originally consisted of 105 sketches – 47 remain. The missing pages were removed before the sketchbook was given to the vendor's father.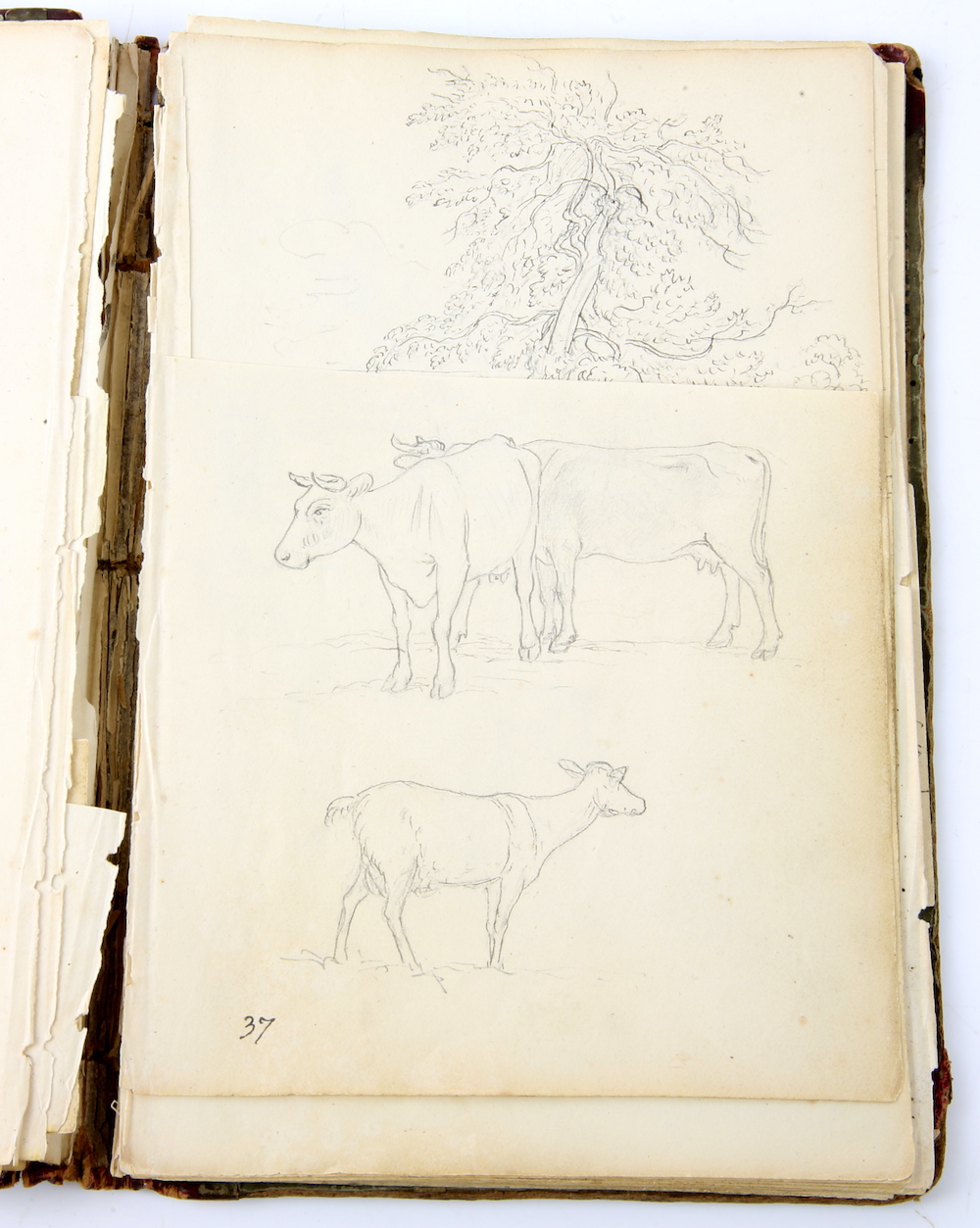 It now includes 47 sketches, mainly pencil and some grey wash sketches of cattle and landscapes in southern English locations. Some pages are double-sided and others consisting of two or more individual sketches per page. The book is initialled to the inside of the front cover and numbered 71, with full page size typically 19cm by 12cm.
There are some intriguing large oil paintings by European artists on sale including ones by Norwegian artists Erik Werenskiold (1855-1938) and Ole Frøvig (1877-1951), and one by German- French painter Ferdinand Heilbuth (1826-1889). The oil-on-canvas by Werenskiold is a portrait of Norwegian photographer and writer Ingeborg Motzfeldt Løchen, dating from 1898. It is signed and dated lower right, and bears labels and inscriptions to the reverse. The picture was bought by the vendor's father in 1999 and carries an estimate of between £5,000 and £8,000.
A framed oil by Frøvig, entitled Look Out, depicts a coastal pilot, and has been valued between £1,000 and £2,000. It dates from 1907, measures 104cm by 69cm and carries a guide price of between £1,000 and £2,000.
An oil of a drawing room scene with figures by Heilbuth dates from 1853 and has an estimate of between £4,000 and £6,000. It is dated and inscribed 'Paris' with enhanced signature lower left. It was purchased by the vendor in Germany in the 1950s and cleaned and restored in 1995.
A work sure to pique the interest of local art enthusiasts is a chalk study by British artist George Frederic Watts RA (1817-1904) who lived and worked in Compton, near Guildford, alongside his wife Mary, for many years where they founded The Watts Gallery and Artist Village.
The red chalk on paper study, entitled Les Amants, depicts an embracing couple, and has been valued between £500 and £800. Watts was widely considered to be the greatest painter of the Victorian era, earning him the title of "England's Michelangelo". He was a portraitist, sculptor, landscape painter and symbolist with an impressive body of work.
Other works of note include an oil by British artist Julius Mendes Price (1857-1924) of a harbourside village scene with figures to foreground. Dating from 1886, it has a guide price of between £500 and £800 and is signed and dated.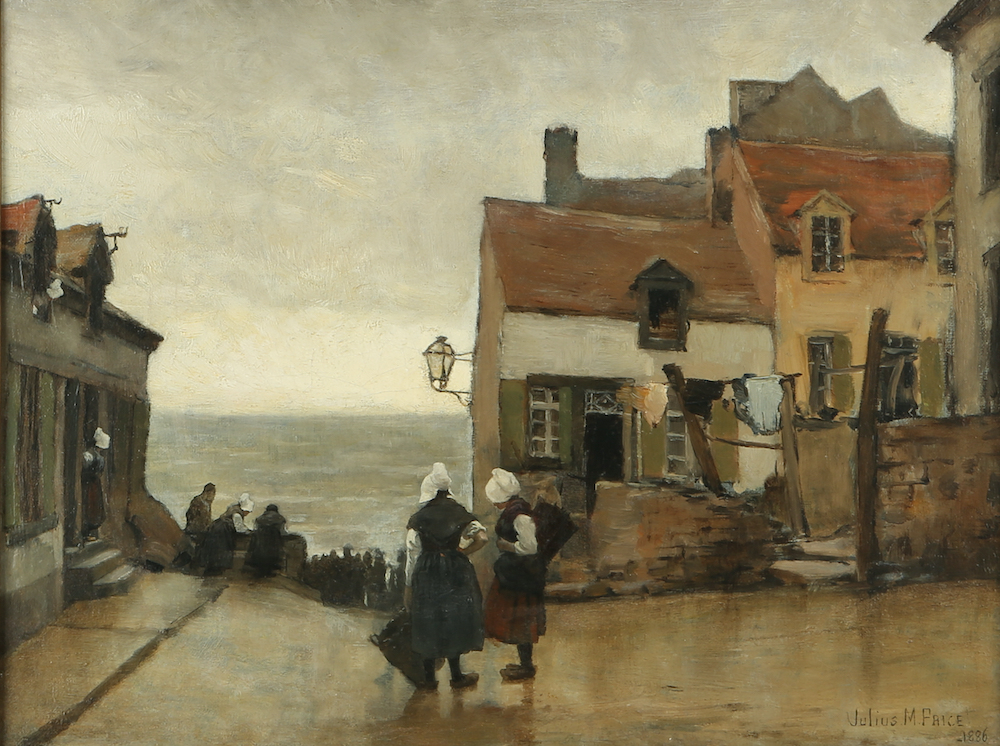 An oil portrait of Lady Mary Hay, the daughter of the Eighth Earl of Dalhousie is on sale with an estimate between £500 and £800. The unsigned work is attributed to Scottish artist Sir Francis Grant PRA (1803-1878).
A label to the reverse states that Mary Hay (formerly Ramsey) died aged 85 in 1866, which is consistent with her known date of birth of 1780. Mary married Captain James Hay, who died in 1822. The provenance to reverse is also consistent with the known dates for the aristocratic Ramsey family, as is the age of the painting and the fact that the sitter is depicted as a widow.
The three-day sale starts on December 7 at Ewbank's with sales of jewellery, watches and coins; silver and fine art go under the hammer on December 8; and it closes on December 9 with antiques, books, clocks and antique furniture auctions.