Surrey auction house celebrates success
Surrey auctioneers Ewbank's has reported an 8.3% rise in auction hammer totals to take £4.6 million for 2022 – a year that also saw the auction house register an almost 10 per cent rise in its average lot price.
The firm launched new sales, fresh sales formats, a new department and even a redesigned website across a 12-month period that continued to prove challenging because of the ongoing effects of the pandemic, Brexit and rising costs.
"We said at the beginning of the year that being versatile and quick to take up opportunities would be the twin keys to success for auction houses moving forwards, and that has proved to be the case," said partner Andrew Ewbank.
"As well as building important disciplines like classic cars, we have capitalised further on our leading position as entertainment and sporting memorabilia specialists, staging healthy sales of trading cards and launching what we believe is the first dedicated sales series for Retro Video Games by any UK auction house."
Satisfying consignors continues to be a priority, illustrated by sell-through rates of 85.6% – in the Entertainment Memorabilia sales that rose to 95%.
Single-owner collections culminated in the unprecedented Sir Ray Tindle Collection of silver, which took more than £100,000 in December – the largest such collection ever sold at Ewbank's – while individual highlights across the year made healthy five-figure sums on several occasions. These included a 1965 James Bond Thunderball British quad film poster, which sold for £18,850 in January; £20,800 for the replica 007 attaché case in the February James Bond auction; £33,800 for a c.1948 Vespa 98 Classic from the Bill Drake collection in March; a rare vintage film poster for H.G. Wells' War of the Worlds, which took £22,100 in April – the first time this poster had come to the market.; and signed and inscribed publisher editions of the early Harry Potter novels for £33,150 in November – another had taken £32,500 in March.
Trading cards started well in March with £11,700 for a factory sealed Pokémon base set booster box from 1999.
Meanwhile, classic cars have proved to be a major growth area for Ewbank's, with a 1966 E-Type Jaguar taking £48,400 in March.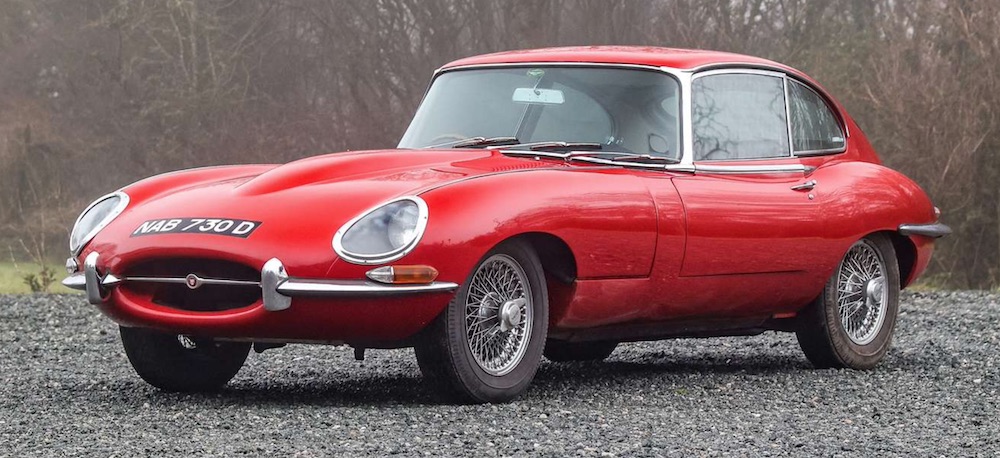 "We have also looked at sales across the board to see how we can package them better for bidders," said Andrew Ewbank.
"That has led to the launch of our pre-loved, vintage & antique auctions, interiors & modern design sales, and fine art auctions dedicated to contemporary art, editions & Modern British pictures.
"We have also upped our game when it comes to vintage fashion, while greatly extending our offer via timed online sales, which many of our clients – especially younger buyers – find so convenient and easy to engage with.
Ewbank's has also augmented its support services, from photography to packing and shipping. A more intuitive and searchable website has helped traffic increase 50% year on year.
"The mix of sales and the success we have had in adapting to circumstance is a testament to the people we have working with us," said Andrew Ewbank.
"With almost a dozen auctions in the new year before the end of February, we are keeping the foot firmly on the accelerator and looking to make the most of any opportunity to grow the business further."