Decorative Antiques & Textiles Fair returns in May
The Decorative Antiques & Textiles Fair has its second edition of the year in Battersea Park the week after the coronation, running from May 9 to 14.
Among the 130-plus stands of traditional and informal antiques, 20th century design and works of art is a seasonal focus on garden-related furniture, objects, planters and statuary.Exhibitors come from across the UK to display their carefully gathered collections of country house antiques, art nouveau and deco designs, mid-century classics, glass and silverware, decorative textiles, out of the ordinary lighting and mirrors, collectable curios and unexpected treasures, shown alongside art and sculpture of all eras and styles from traditional to contemporary.For the garden, visitors can discover unusual decorative objects, sculpture, planters and furniture with dealers such as Muse The Sculpture Company who specialise in contemporary bronzes and large-scale works to commission for outdoor spaces, Nicholas Gifford-Mead one of London's leading experts in fine antique garden furniture and statuary, Wakelin & Linfield who favour elegant ironwork decoration such as étagères (open shelves for displaying potted plants), benches and urns, Inglis-Hall Antiques where folk
art weathervanes can often be found, The Home Bothy and Vagabond for stone and marble statuary pieces, D.J. Green Antiques for all manner of planters and garden pottery, Garden Artefacts with antique and vintage garden ephemera and Violet Grey for decorative urns,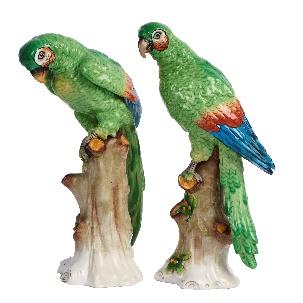 garden ceramics and garden furniture.Among new exhibitors being welcomed this spring are Anthony James & Son Ltd a long-standing London family firm specialising in antique furniture, mirrors and objects from the Queen Anne, Georgian, Regency and Victorian periods, and Sam Kohn Fine Living based in Lillie Road Fulham with decorative twentieth century design. The organisers said that they are also delighted to welcome back young dealer Jacksons Antique with Asian and European antique objects and works of art, and Marie Ducasse Design with mid-century furniture, lighting and decoration, who join the many regular exhibitors taking part.The Fair offers a wide variety of stock available across every period and style and to suit every budget, with prices ranging from under £50 to more than £50,000.