Queen Victoria sketchbook to draw in bidders
A sketch book filled with drawings by Queen Victoria is estimated to sell for £5,000-10,000 as part of a two-day sale in Dorset.
The book, which is set to sell at Charterhouse Auctions, contains pencil and watercolour drawing by Queen Victoria dating from 1885. The book's cover features the queen's monogram under a crown. On the inside of the cover it is inscribed '
On board the steamer Le Petit Parisien on the Lac de Bourget Ap(ril) 11 1885
' and on pages are numerous pencil and watercolour drawings from dogs, train and continental journeys, to mountains and lakes, and even a view at Frogmore Cottage (the UK residence of the Duke and Duchess of Sussex) dated July 1886.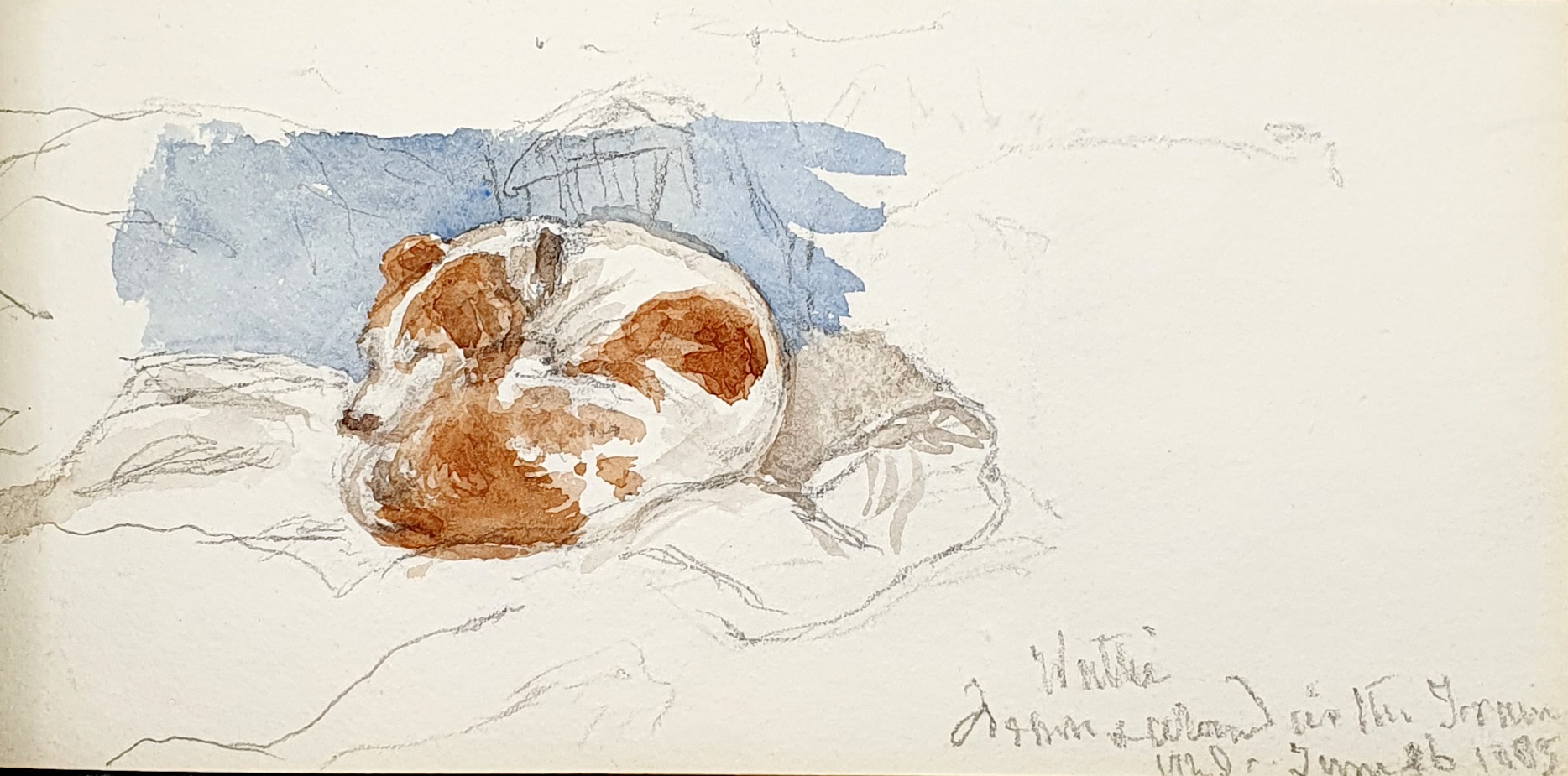 A family member of the sketch book owners, Miss Leta Smith, worked as a royal archivist in Windsor Castle from 1924 to 1957. She was awarded various medals for her service including an MVO (Member of the Victorian Order) presented to her by Queen Elizabeth II, which are also included in the auction and it is assumed the sketch book was given to her.
"It never ceases to amaze the wonderful items which we are instructed to auction," commented auctioneer Richard Bromell. "The owner was clearing a family property and came across the book and were delighted to hear how much it is worth."The sketch book, along with the medals, personal letters and other ephemera belonging to Miss Leta Smith MVO, are all being sold by Charterhouse on March 2