Louis XIV style bronze urns in demand
A pair of large 18th or 19th-century bronze urns designed by Claude Ballin (1615-1678) was one of the highlights of a recent House and Garden sale at an Oxfordshire auction house Mallams.
Following the same design as those made for Louis XIV at the Palace of Versailles in the last part of the 17th century, each of the urns featured satyr masks either side of an icicle rim, acanthus leaf moulded bands and circular fluted bases with a band of ribbon tied reeds and a shaped square plinth. These urns were expected to be highly contested and had a strong £2,000-£4,000 estimate, but bidding was fierce, pushing the final price to £18,000, with a delighted phone bidder sealing the deal.
Another item that appealed to garden enthusiasts among the bidders was a Japanese granite temple lantern which stood an imposing 2 metres high. This sold for £2,200.
Another lot that performed particularly well was a large, Queen Anne mirror, featuring gilded and decorative curved edging. Estimated at £800-£1,200, it eventually sold to a phone bidder for a staggering £12,000. From the same century was a grand, grey-veined marble chimneypiece which had been acquired by the vendor's parents and was reputedly originally from Kirtlington Park, Oxfordshire. This sold to a phone bidder for £5,400 against an estimate of £3,000-£5,000.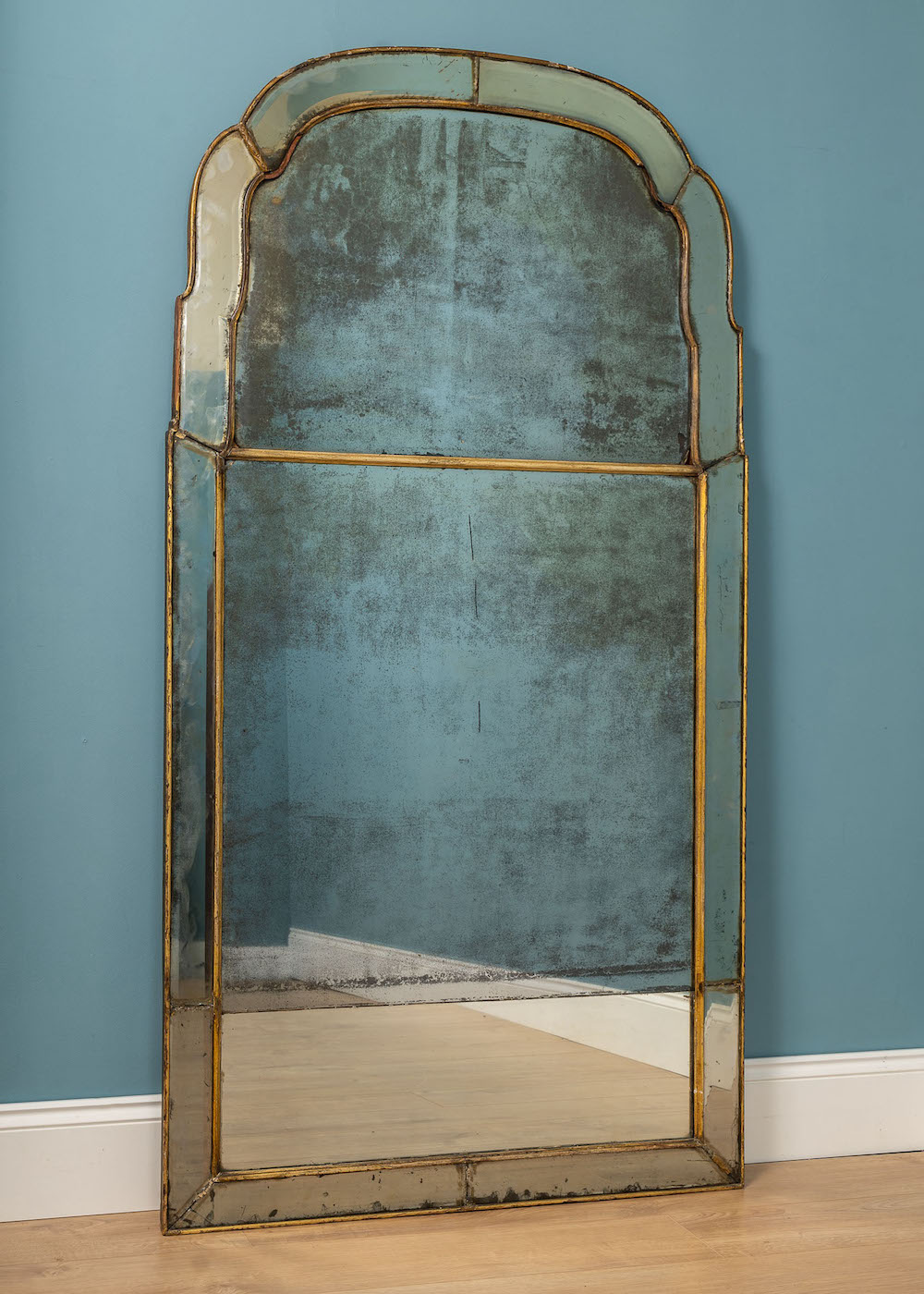 Two Russian porcelain military plates by the Imperial Porcelain Factory, St. Petersberg, from the time of Alexander II (1855-1881), clearly piqued interest amongst bidders, selling online for £11,000, well above their £1,000-£2,000 estimate.
Featuring in the sale were a number of collections from private estates and the first 40 lots came from the estate of Woodleys, Woodstock, Oxfordshire. One lot from this estate which saw strong bidding was a late 19th/early 20th-century Turkish green ground rug, which sold to an online bidder for £1,500 against a conservative £80-£150 estimate.
Other rugs which performed well included a Persian light brown ground carpet with a polychrome multiple banded border which sold for 10 times its low estimate at £8,000, and a Heritz blue ground carpet, estimated at £300-£500, which sold for £7,800 to a phone bidder.
A good selection of wines and spirits featured in day two of the sale and one particular highlight was a bottle of Glenlivet Specially Selected 1959 Pure Single Malt Scotch Whisky, complete with original box, which sold for its low estimate of £1,000.
Henry Cooke, Mallams Director and Head of House & Garden Sales, Sculptures & Works of Art, said: "A curated private collection from a number of estates helped to make for an interesting sale. There was excited bidding both in the saleroom and online throughout the entire two days of sale. I was particularly delighted with the result of the bronze urns and the Queen Anne mirror. We are looking forward to the next House and Garden Sale in July."