Female designers are highlights of design sale
Pieces by female designers are among the standout lots of Bonhams upcoming Design sale on April 27 in London.
Leading the sale is a prototype Meret Oppenheim 'Table with Bird's Legs', designed 1939, produced 1972, which has an estimate of £30,000-£50,000. The sale also features a Lucie Rie footed bowl, circa 1978, estimated at £20,000-£30,000, and a rare console designed for Marion Brownlie Blackwell in 1937 by Betty Joel, an overlooked leading British designer of the inter-war period. The piece has an estimate of £800-£1,200.
Betty Joel (1894-1985) rose to prominence during the inter-war period. Self-taught, she began designing furniture for her own home, which was then made by her husband, David. In 1921, when she was 27, the pair set up Betty Joel Ltd. and in 1924, they opened their first London store.
During the 1930s Betty expanded further into the area of interior design. Lord Mountbatten and Winston Churchill were just two of her high-profile private clients. Her work could be seen in some of the most noted buildings of the 1930s, including the Savoy, the Daily Express building on Fleet Street, Shell Mex House on the Strand, and Coutts' Bank in Park Lane, whilst passengers on the RMS Queen Mary would find themselves sat in her armchairs.
She was listed as one of the highest-earning women in the country, as demand for her works soared. In the spring of 1935, the Royal Academy held an exhibition of British Design in Industry, for which Betty designed a bed on a revolving platform as the controversial centrepiece for a bedroom design. Just two year later, Betty's marriage to David unravelled, and she left the business and ceased designing. The company was re-established as David Joel Ltd. and Betty Joel's name was long forgotten in design history.
Marcus McDonald, Bonhams Head of Sale, commented: "Demand for works by often overlooked female designers and creatives has certainly grown over the years. Betty Joel in particular was once considered to be a leading designer of her era, and yet she faded into relative obscurity after separating from her husband and business partner, who then overshadowed her creative legacy with his firm, David Joel Ltd. It was not until the 1980s that Betty Joel once again became a name to entice collectors, and we are delighted to be able to offer one of her pieces in our sale."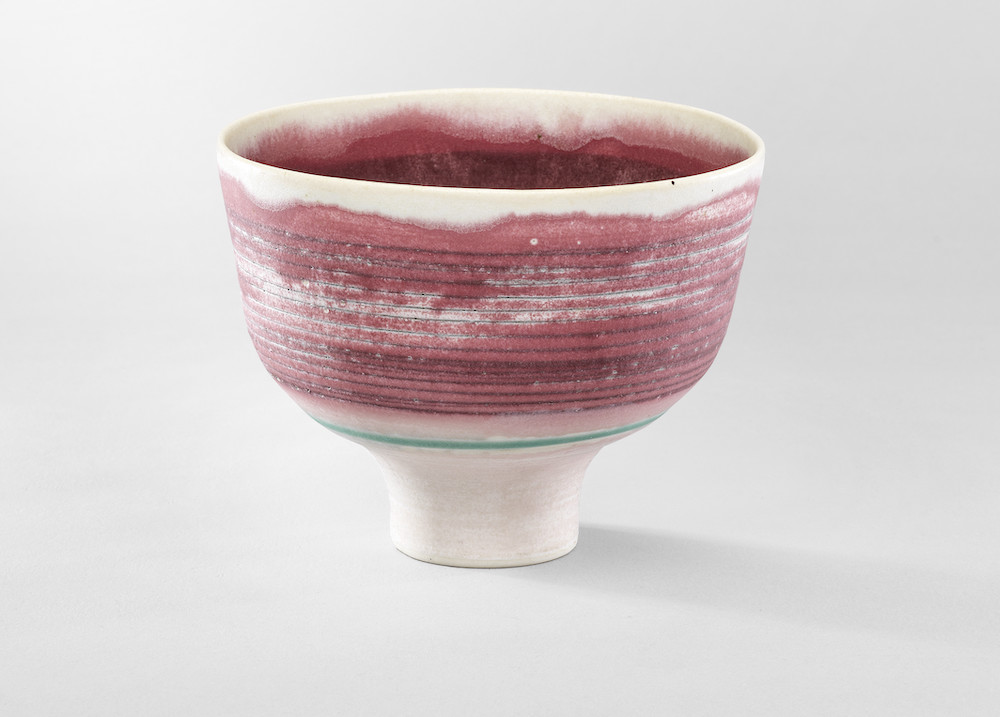 Other highlights of the sale include:
Dale Chihuly 'Ikebana' light drawing, 2018. Estimate: £20,000-£30,000.
Hans Coper large bell-form vase with 'Saturn' ring, circa 1965. Estimate: £20,000-£30,000.
Emile Gallé 'Umbel' table lamp, circa 1900. Estimate: £20,000-£30,000.
Maison Desny Table lamp, circa 1930. Estimate: £12,000-£18,000.