Thomas Beach painting causes a stir
A painting of an eminent Georgian lady caused a stir at Yorkshire auction house Elstob Auctioneer's recent online Pictures Sale when it soared way above its guide price of £2,000-£3,000, selling for £24,000.
The half-length portrait of Anne Templer (1758-1832) – Lady De La Pole – is attributed to the artist Thomas Beach (1738-1806), well known for his portraits of 18th-century society's elite.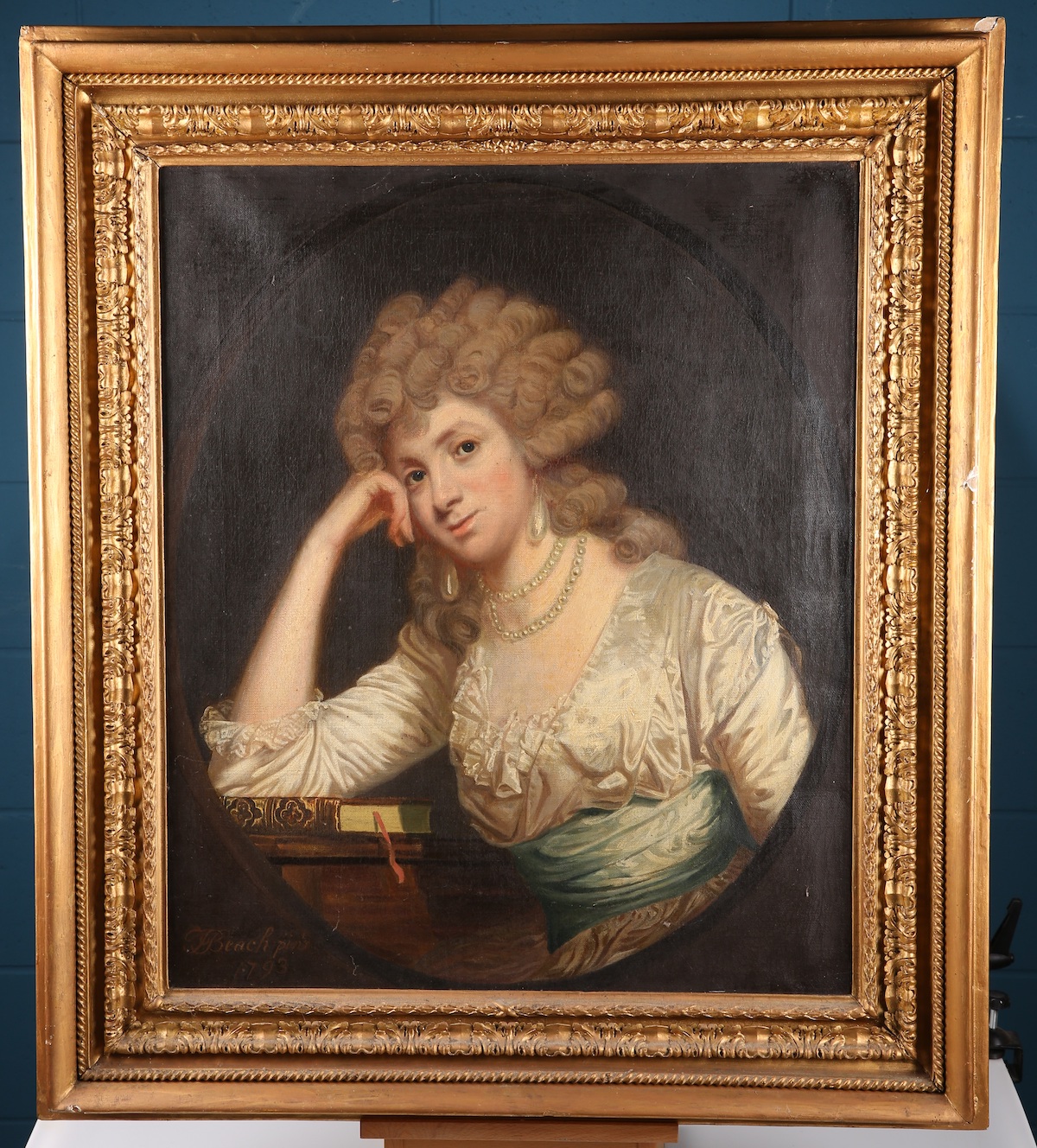 Measuring 74cm x 62cm, the oil on canvas depicts the sitter in pensive mode with her arm resting on a closed book wearing a white silk gown with blue sash and elaborate pearl jewellery.
The painting arrived at Elstob Auctioneers as a portrait of an unknown lady but further research by Rohan McCulloch, Pictures and Sculpture Specialist at the auction house, identified her as Anne Templer, Lady De La Pole.
Thomas Beach showed a strong predilection for art at an early age and under the patronage of Lord Dorchester's family became a pupil of Sir Joshua Reynolds whilst simultaneously studying at the St Martin's Lane Academy. He then settled at the fashionable resort of Bath where he became in high demand for portraits.
Throughout his career, Beach painted many high-profile subjects, including George IV as Prince of Wales; George Pitt the 1st Lord Rivers and John Montagu the 4th Earl of Sandwich. A frequent sitter was the famous 18th-century actress Sarah Siddons and his picture of Mrs Siddons and John Kemble in the Dagger Scene of Macbeth is currently housed at the Garrick Club in London. He also exhibited at the Royal Academy every year from 1785 until 1790. Today, Beach's work can be found in galleries around the world including the National Portrait Gallery and the Dulwich Picture Gallery, as well as several National Trust properties including Calke Abbey and Clandon Park.
Beach painted members of the well-known Devonshire De La Pole family on several occasions. Anne was considered quite a beauty at the time and was painted by numerous artists – most famously by George Romney. In 1913, the Romney painting made headlines at Christie's London when it was purchased by the dealers Duveen Brothers of New York for 40,000 guineas – then a record price for any work of art sold in London.
The Elstob painting was sold to a private collector against strong bidding from the London trade.