Antiques Trade Talks – Stephanie Connell

Stephanie Connell is an antique and vintage dealer with over 20 years' experience in the industry. Her business Stephanie Connell Art & Antiques was established in 2015
as an online retailer specialising in memorabilia, 20th-century design, illustration art and decorative antiques for interiors. The company aims to bring unique pieces and those with interesting provenance to collectors. Stephanie additionally offers private appraisal advice for collections as well as working as a freelance auctioneer. Prior to establishing her own business she was Director of the Collectors Department at Bonhams Auctioneers in London. Stephanie relaunched the online retail arm of her business in April 2023. You can find Stephanie at stephanieconnell.com or @stephanieconnellart on Instagram and @stephconnellart on Twitter.
How did you get started in the world of antiques and vintage?
I have been working in industry for most of my life. I started collecting as a child, but my first proper work experience was in a local auction house aged 15. It was so exciting to be dealing with so many interesting objects – I was hooked (if I remember rightly a piece of Fabergé was discovered on my first day)! After university I ended up starting my career at that same Lake District auction house.
What is their unique appeal?
For me it's the combination of history and great design. I deal in a lot of pieces which have interesting provenance – to know you own a piece which has played a part in historical events or was executed by an important artist of designer is astonishing to me. If you buy an antique or vintage piece you too become part of its history. I try to provide as much information as I can with the pieces I sell, so buyers can imagine the time and place they were created.  
What areas/items are currently in demand and why?
One of the areas I focus on is Royal memorabilia – which is in high demand. There has been lots of focus on the Coronation and important Royal historical events – I think collectors are excited to own a piece of that history. Illustration art is another area I deal in, commercial artists have often been disregarded but this is changing, and buyers are now seeking these fabulous works out.  
What do you think will be in demand in the future?
I often look at the pieces which are currently being overlooked but have been popular previously. When I started in the industry the demand for mid-century was low but in the past 15 years that's completely shifted. Edwardian and late Victorian furniture are very affordable now, and as such may be desirable to buyers in the future. Some Art Deco ceramics are more inexpensive than they have been for many years, so it may be a good time to start collecting.
How can antiques and vintage items work well in traditional and contemporary settings?
Don't be afraid to mix styles and eras – antique and vintage pieces look great in any home and can bring a character and warmth that modern pieces often lack. It's all about having the confidence to put the objects together you enjoy and make them part of your story. In a contemporary interior they can add texture and character that may be lacking – in a traditional interior accentuate the historic.
What items do you have at home/collect and why?
I would describe my style at home as eclectic. I try to blend antiques with mid-century, traditional with the ultra-modern – you will find a contemporary concert poster next to an 18th-century print. I collect art glass – the colour and vibrancy they bring is something I love. I also have a small collection of illustration art, vintage posters and vintage costume jewellery and vintage clothes – pieces you can enjoy anywhere.
Do you think any pieces being produced now will be the antiques/vintage of the future?
Look for good quality and good design. Companies like Tom Raffield are producing great pieces. Also, I look out for good crafts people and artists – Katie Watson Designs silver and jewellery for example and artist such as Amy Blackwell creating paintings, print and textile works.  Finally, it might sound strange but be aware of what children and teens are buying – nostalgia can drive new markets so in 20 years' time you may have a new collectable.
How is the antiques and vintage industry changing and are you optimistic for its future?
Information and access to objects has become much easier – technology has made the industry more global. The last 15 years has changed retailing entirely and I can only see it continuing. As it does so, hopefully, change brings new buyers and collectors with it.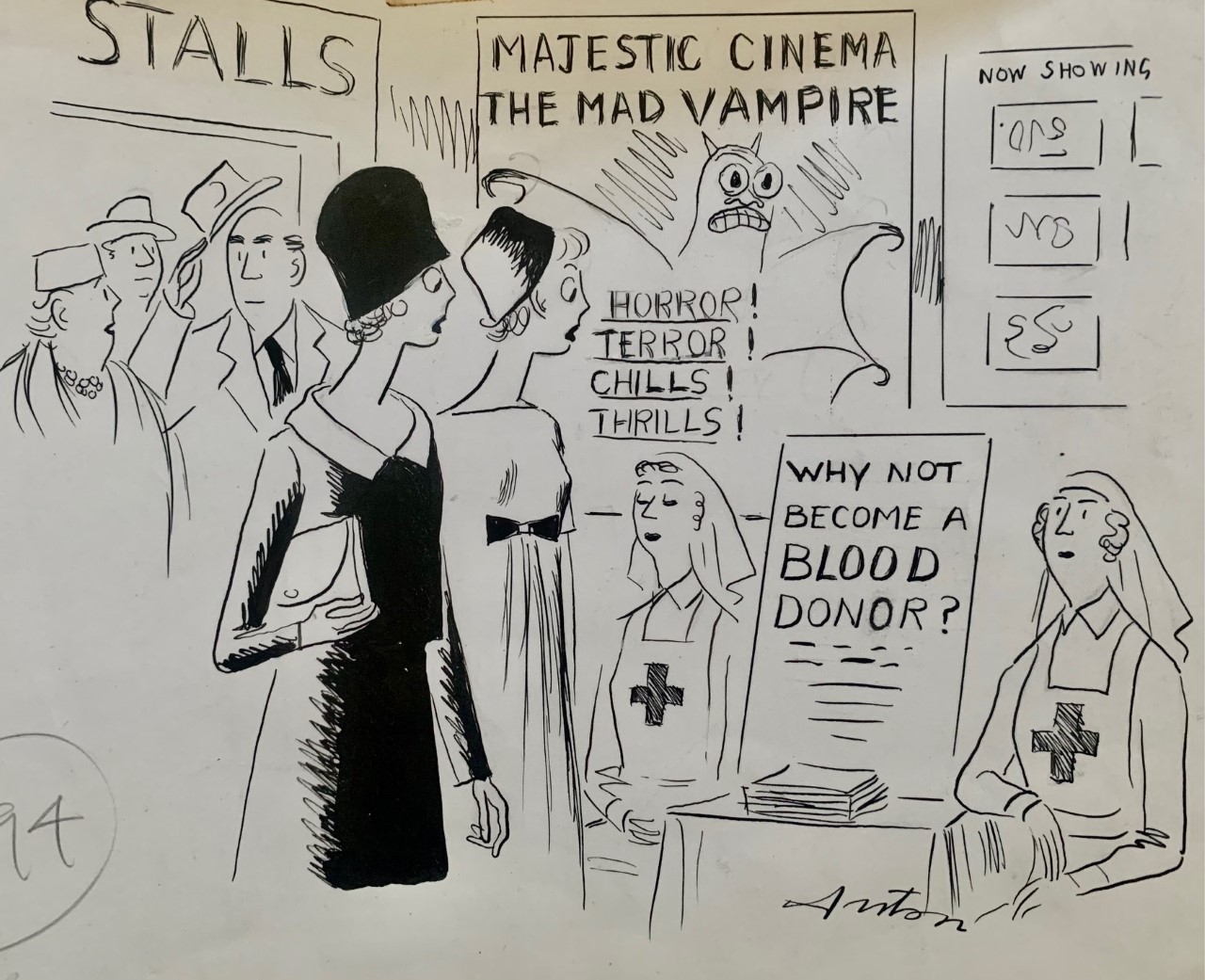 How is new technology good for buyers/collectors?
I sell almost exclusively online so technology is vital to my business and for my clients. Technology allows you to find objects in a much wider area which can be a good thing. It also means you can discover pieces quickly. Social media has brought interior design much more into focus for a wider public and that is great for new buyers.  
Tell us some trade secrets – what key things and question should buyers consider and ask?
Always check the shipping policy, shipping can be a huge additional cost and if you're importing something make sure you are aware of the duty and handling charges.
Do your research, buy from reputable sources and if you are uncertain of anything ask.
What antiques/vintage pieces would you buy if money were no object?
That is an almost impossible question as there are far too many to mention – a Culpepper microscope by George Adams, Ealing Studios film posters, Cecil Beaton costume designs, 17th-century Delft pottery, Louis Comfort Tiffany glass, early 18th-century English furniture and anything designed by Hans Wegner to name a few.
You're down to your last 50 quid – what antiques/vintage items would you buy?
I only buy what I would have in my own home so that's my rule first and foremost. With £50 I'd be seeking interesting paintings and artwork which are being overlooked. Memorabilia of all types is something I look for, be it entertainment to railwayana.
Where are your favourite hunting destinations and fairs – why those?
I travel far and wide to find pieces – I am based in Surrey so close to home Ardingly Fair is one of my favourites as it's such a great mix – Battersea Decorative Fair is always important to me for inspiration and seeing great quality pieces.
What are some of the biggest mistakes that buyers make?
If you are buying always get a condition report or ask for information on condition. Assuming something is in good condition can be a big mistake and heavy restoration can have a big impact on value. Watch out for modern reproductions – there are a lot of pieces out there which are mass-manufactured replicas. Don't be afraid to ask questions – reputable dealers and auction houses are happy to help.  
Is the antique and vintage marketplace attracting younger buyers?  
It is – social media has brought a whole new group of collectors and people just looking for unique pieces. Sustainability is also important, younger buyers are very aware of how sustainable vintage and antique objects are.
How can the industry attract more younger buyers?
Sharing information online is a great way to attract new buyers – certain shopping environments can feel intimidating as a first-time visitor – allowing younger customers to gain access through social media or a welcoming environment can really help.
What advice would you give to people new to antiques and vintage who want to find out more? 
Now is a great time to start getting into antiques and vintage – there is more information online than ever. Look out for auction houses and dealers in your local area and visit them.
If you see a dealer online and you like their style have a look at their website and if you are interest in what their selling don't be afraid to ask questions. Websites with lots on offer like Vinterior can be a good way to find out your style. If you buy what you love and you will never tire of it.