JMW Turner watercolour offered in Classic Week
An arresting watercolour entitled Sunrise over the Sea by the artist JMW Turner will be offered in Christie's Old Master and British Drawings and Watercolours during Classic Week in London.
The painting has an estimate of £600,000-£80,000.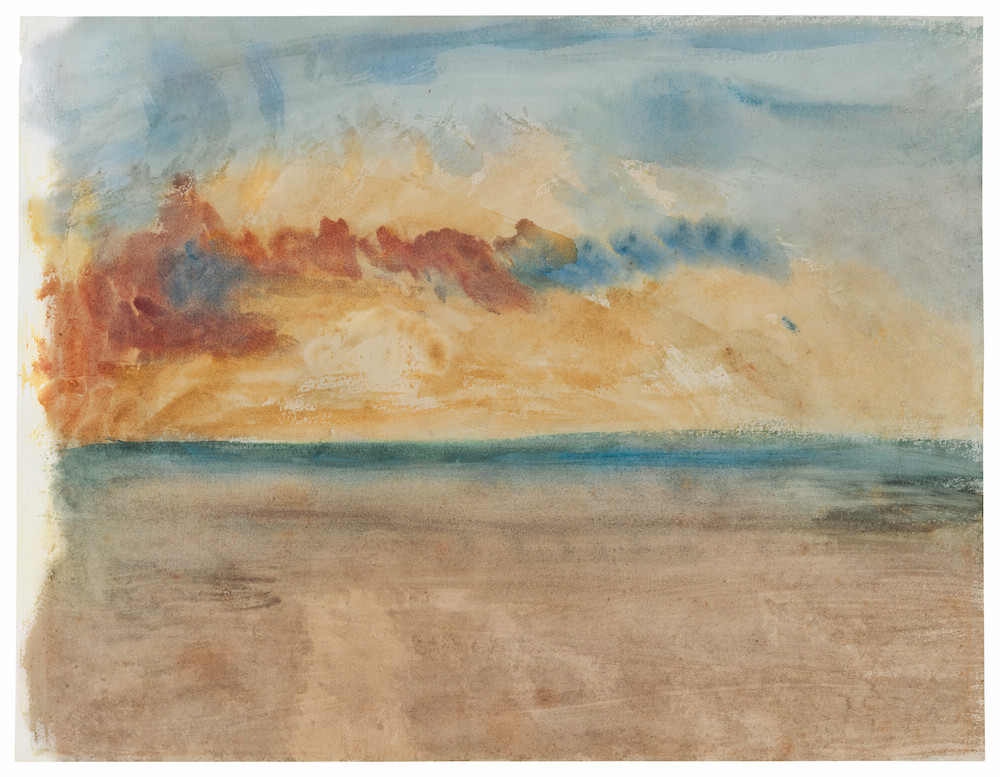 Capturing the enigmatic fleeting beauty of changing sunlight celebrated across cultures and across time, Sunrise over the Sea, perhaps at Margate by Joseph Mallord William Turner, R.A. (1775-1851) is a quietly hypnotic highlight in the Old Master and British Drawings and Watercolours sale on 4 July.
It is offered from the collection of the late Walter Brandt, one of the most prolific and discerning collectors of British Watercolours in the latter half of the 20th-century and brother of the acclaimed photographer Bill Brandt. In exceptional condition, with interesting provenance – having been owned by Turner's landlady in Margate, the twice-widowed Sophia Caroline Booth (1798-1875) – this watercolour provides a wonderful example of a late Turner watercolour, and an aesthetic link to the Modern British Art which began Walter Brandt's collecting journey.
It will be on public view at Christie's New York from 10 to 14 June before being part of the Classic Week pre-sale exhibition in London, on view from 1 to 4 July.
Harriet Drummond, International Head of British Drawings and Watercolours, commented: "This remarkably well-preserved and ravishingly beautiful drawing is an exceptional example of the boldly expressive watercolours Turner made in his final years. Previously dated to the later 1820s, it is has now been associated by Ian Warrell for the first time with sheets of one of the 'roll' sketchbooks that were broken up and dispersed after Turner's death. Turner deployed these light-weight books on many of his later travels in the early 1840s, notably in Germany, Venice and the celebrated final tours of Switzerland. In this instance, the dismantled book can be placed in the sequence of sketchbooks used during the summer of 1845, overlapping in its focus on cloudy skies over the sea with the contents of the 'Channel' sketchbook at the Yale Center for British Art, and several of those in the Turner Bequest at Tate Britain."