Martin Brothers pottery flies in sale
Three fine examples of ceramics by the sought-after Martin Brothers flew out of Cirencester saleroom of The Cotswold Auction Company.
The top seller was a stoneware aquatic vase with grotesque scaly fish, dated 1905 and incised 'Martin Bros, London & Southall', which brought £600.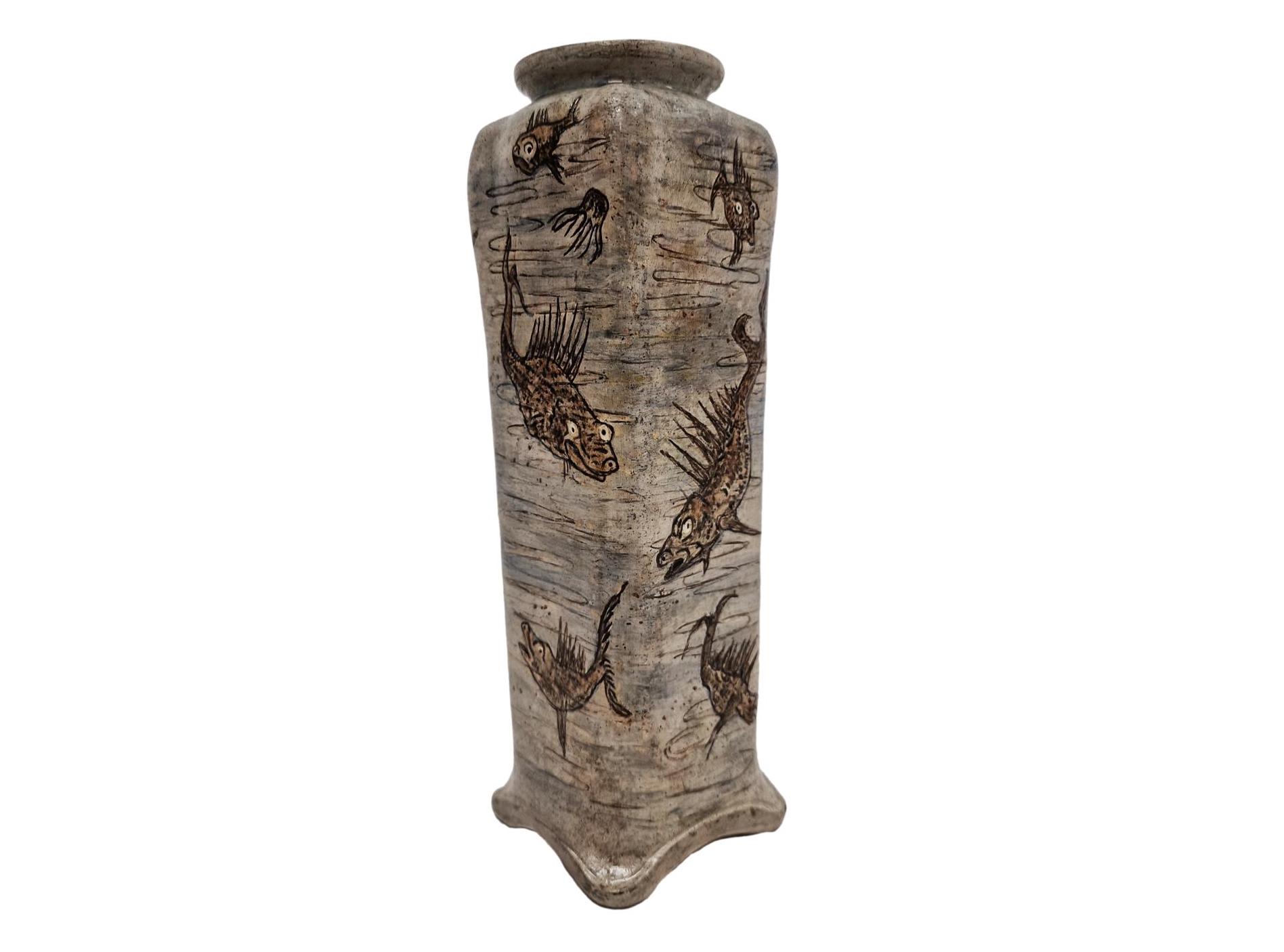 A stoneware jug with anthropomorphic birds – birds with human expressions – by Edwin and Walter Martin, dated 1898, went under the hammer at £380. This eye-catching jug had previously been sold from the George Twyman collection of Martin Ware at Woolley and Wallis in Salisbury in November 2019.
A pair of lustred vases by Clement Martin, made circa 1920, also sold for £150.
The Martin Brothers lots formed part of a Silver, Jewellery, Asian, Antiques and Interiors sale. The Cotswold Auction Company director, Lindsey Braune, commented: "We were thrilled to be able to offer these three examples of Martin-ware for sale. The Martin Brothers are among the best-loved and most collectable of all British potters. Antiques aficionados will all be familiar with their 'Wally birds'."
Most famous for their anthropomorphic birds and bizarre sea creatures, the four brothers – Wallace, Walter, Charles and Edwin – produced a remarkable body of work at their London pottery through the late 19th and early 20th centuries. They were best known for their sculptures of birds with human-like expressions, which doubled as tobacco jars and storage containers.
The business was founded in 1873 in Fulham by sculptor Robert Wallace Martin (1843–1923). The brothers moved to Havelock Road, Southall in 1877, and opened a shop in Brownlow Street, High Holborn the following year. The shop closed after a fire in 1903.
Walter Fraser Martin (1857-1912) was the firm's technical expert, Edwin Bruce Martin (1860-1915) performed the role of thrower and decorator and his work included most of the brothers' fish designs, while Charles Douglas Martin (1846 – 1910) managed the shop.
The brothers worked mainly with salt glaze stoneware, and were noted for their 'Wally birds' – birds with human-like facial expressions and mannerisms – as well as strange aquatic and other creatures.
Other top sellers in the recent sale included a copy of the 'Alfred jewel', which sold for £1,250, well above its estimate of £300 to £500. The original, inscribed with the words 'aelfred mec heht gewyrcan' – which means 'Alfred ordered me made' – was discovered in Somerset in 1693. Dating back to the ninth century, during the reign of Alfred the Great, King of England, the jewel is now amongst the most popular exhibits at the Ashmolean Museum in Oxford.
A 19th-century micro-mosaic brooch depicting two doves on a fruiting vine – believed to be from the Vatican Workshops – sold for £420, above its estimate of £200 to £300.